John McAfee Runs for President, Crowdfunds for Invention to Kill the Password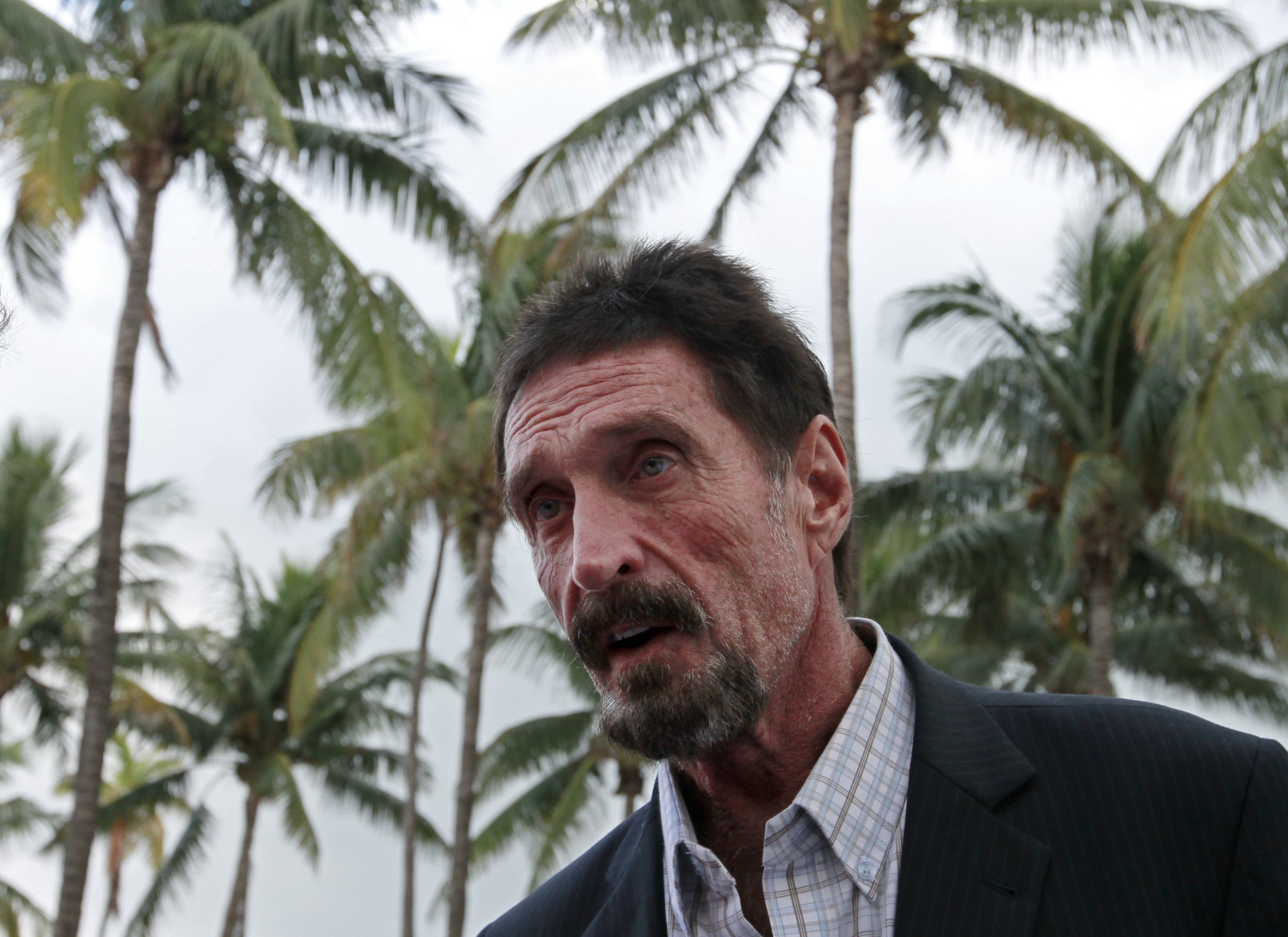 Computer antivirus program creator and former fugitive John McAfee is finishing the year with a bang.
McAfee, who was in hiding in central America just a few years ago to avoid law enforcement in his connection with the murder of his neighbor, threw his hat in the 2016 presidential campaign ring as a candidate for the nomination of the Libertarian Party. McAfee says he will run the first ever "purely electronic" presidential campaign, advocating for issues like protection of online privacy, reduced criminalization for drug possession and a simpler tax code.
McAfee also promised to abolish the Transportation Security Administration and to put armed federal agents board every domestic flight.
"I am called 'not serious,' yet I know of no one who has lived a more serious life," reads the introduction to his campaign website. "I lived in a Third World Banana Republic, was tortured and had to watch my dog shot in front of my eyes by a soldier trained by the FBI at Quantico using an Ar-15 supplied by the U.S. government. I hid in the jungles of Central America for weeks while being chased by an army representing a government that I had refused to be extorted by. Please…tell me what is not serious about this."
On the more technical side, McAfee launched an IndieGogo campaign for a new security invention called Everykey, which he claims will replace passwords and keys to all electronic devices for iPhones, laptops and cars.
Everykey utilizes a military-grade AES 128-bit encryption and can be remotely frozen if lost or stolen, according to the IndieGogo campaign. The USB-drive looking Everykey can be stored in a wristband or on a chain ring.
The campaign, which launched earlier this month, has already generated over $57,000—far above the $20,000 campaign goal.
Related: Email Without Passwords: How Yahoo Account Key Works
It remains unclear when Everykey will hit the market.
McAfee recently made headlines for warning of an imminent cyberwar between the United States and the Islamic State militant group, ISIS, which he says will be "more devastating than any nuclear war."