John McCain Asks Pentagon to Publicly Explain South China Sea Patrol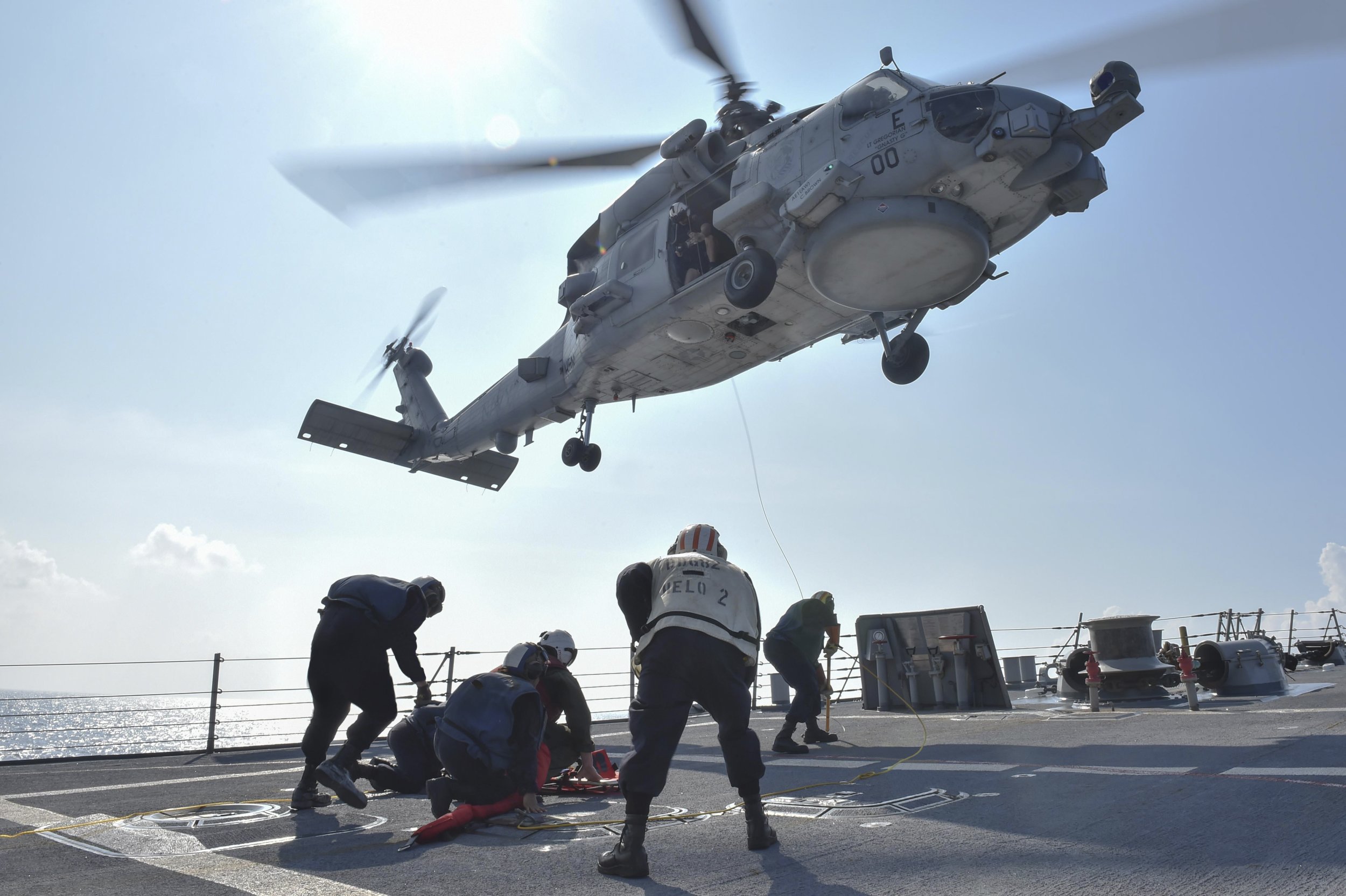 WASHINGTON (Reuters) - The chairman of the influential U.S. Senate Armed Services committee has called on the Pentagon to clarify publicly the legal intent of a U.S. patrol last month within 12 nautical miles of an island China has built in the South China Sea.
U.S. officials said last week that the U.S. Navy avoided military drills that could have further inflamed tensions with Beijing during the Oct. 27 patrol by the destroyer USS Lassen in the Spratly islands, an approach experts said could reinforce rather than challenge China's sovereignty claims.
Senator John McCain, the Republican head of the Senate Armed Services Committee, said in a Nov. 9 letter to U.S. Defense Secretary Ash Carter it was vital there should be no misunderstanding about U.S. objectives.
"I believe it is critical that the Department of Defense publicly clarify ... the legal intent behind this operation and any future operations of a similar nature," McCain wrote in the letter seen by Reuters on Wednesday.
Washington argues that islands China has built up in the South China Sea are not entitled to a territorial limit under international law as they used to be under water at high tide.
China reacted angrily to the patrol near Subi Reef, which followed months of U.S. preparation, despite its lack of military drills.
But analysts said that if the Lassen failed to conduct military drills, the operation would have resembled what is known as "innocent passage," and could have reinforced China's claim to a territorial limit around the reef.
McCain called on Carter to clarify what excessive claims the Lassen was intending to challenge and whether the warship operated under the rules of innocent passage.
Innocent passage occurs when a ship quickly transits another country's territorial waters, and can only take place in waters belonging to another country.
Pentagon officials have given conflicting descriptions of the Lassen's maneuver.
A U.S. official speaking to Reuters at the time described it as an "innocent-passage" operation but later said that had been a mistake.
Pentagon spokesman Captain Jeff Davis said on Nov. 4 the patrol was not an "innocent passage," but when pressed further the following day, he declined to explicitly restate that position or elaborate.
The Pentagon has yet to respond to McCain's letter, a spokesman said.