Leaked Audio Reveals John McCain's Fears About Trump Ticket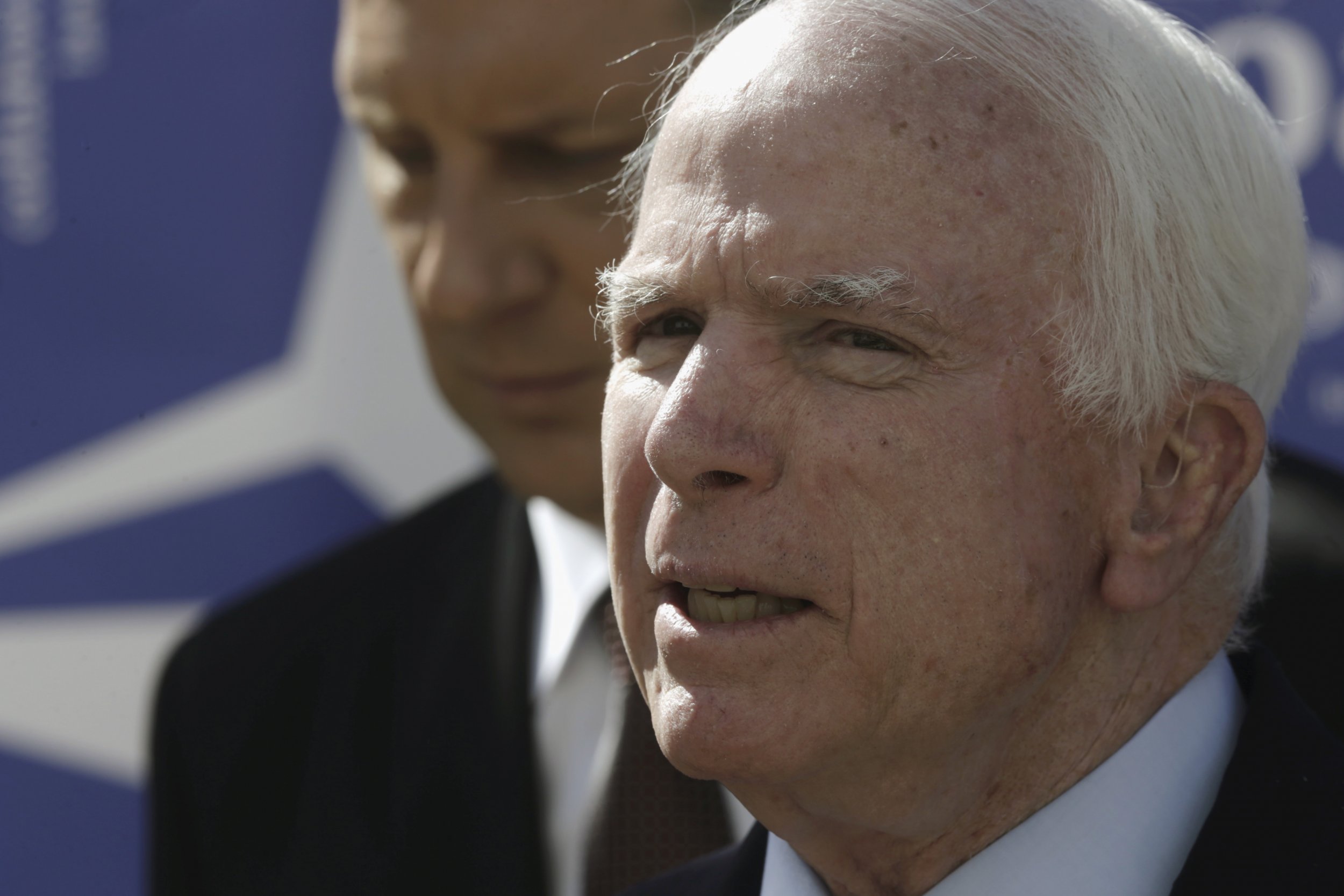 If Donald Trump is at the top of the Republican ticket, Senator John McCain knows he will face a tough re-election fight—and there's audio to prove it.
In contrast with his public stance that he's not worried about the reality-TV star's effect on down-ballot races, the Arizona senator admitted at a private fundraiser in April that he senses trouble for his own campaign. Audio of McCain's comments was obtained and published by Politico on Thursday.
"Have no doubt, if Donald Trump is at the top of the ticket, here in Arizona, with over 30 percent of the vote being the Hispanic vote, no doubt that this may be the race of my life," McCain, who has spent decades in the Senate, told donors in April.
According to the Pew Research Center, 22 percent of eligible voters in Arizona are Hispanic, and Trump polls miserably with them: 80 percent view him unfavorably, according to a recent poll by The Washington Post and Univision, while 70 percent have a "very unfavorable" view of him.
"If you listen to or watch Hispanic media in the state or in the country, you will see it's all anti-Trump," McCain, the 2008 GOP presidential nominee, said at the event. "The Hispanic community is roused and angry in a way that I have never seen in 30 years."
McCain, who chairs the Senate Armed Services Committee, blamed Trump's remarks that Mexican immigrants are "rapists" and "murderers," along with his proposal to build a wall along the Mexican border, for Latino voters' anger.
"Frankly, there's an element of nativism to it," the senator said.
But McCain is not the only Republican who should worry if Trump is the Republican nominee. In Florida, the race for Senator Marco Rubio's seat is a tossup, and Florida's Latino voters, who make up nearly a fifth of the electorate, could swing the race against a Republican if Trump tops the ticket. Nevada, Colorado and Illinois are other states with competitive races and large Latino populations.
The Democrats need to win four or five seats to win back control of the Senate—a lofty goal but one made easier by a Trump nomination. There are nine states with competitive races.