McCain: Trump Has No 'Principles and Beliefs,' Just 'Takes Advantage of Situations'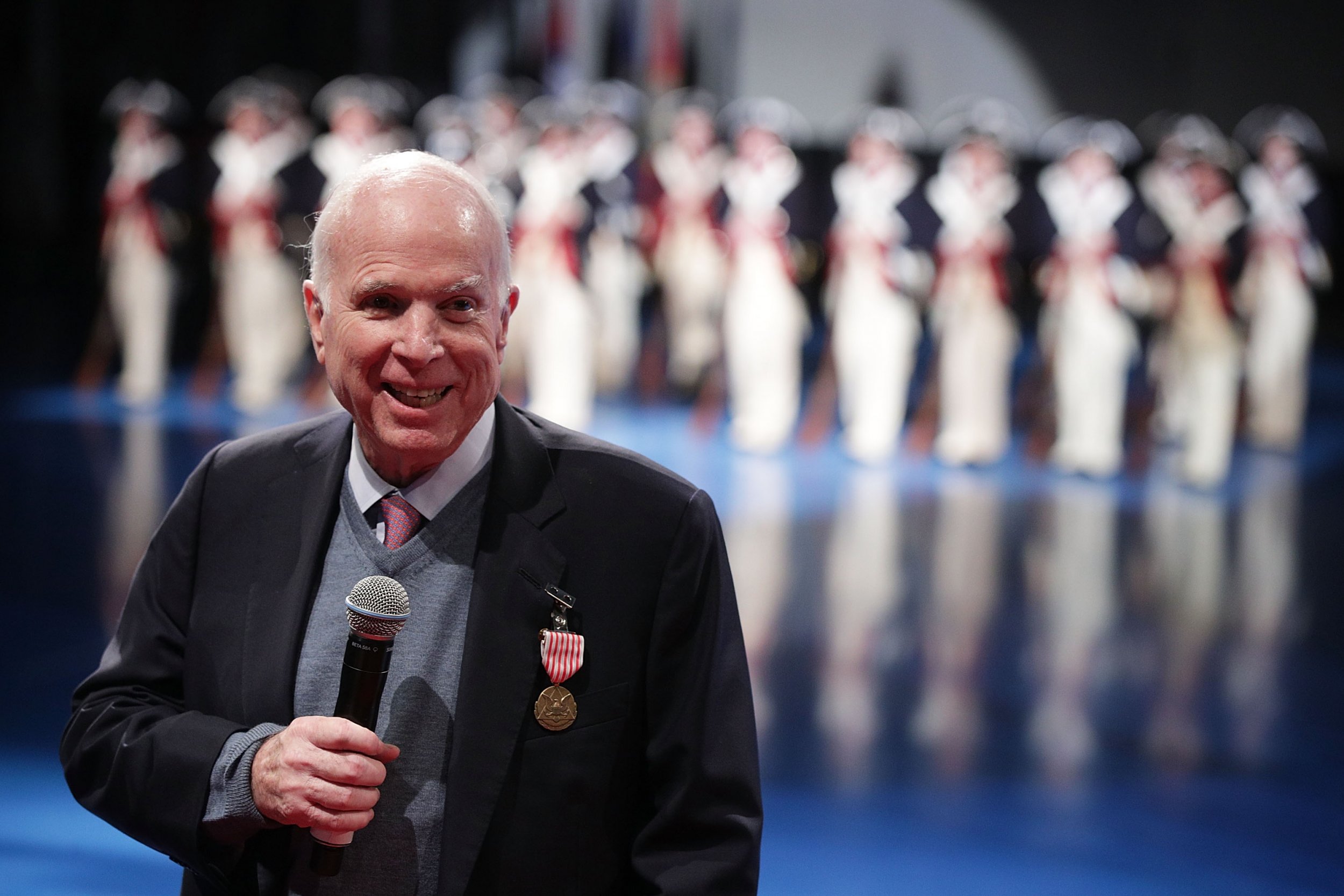 Senator John McCain has fired another volley in his war of words with President Donald Trump, claiming that his fellow Republican lacks "principles and beliefs" and simply "takes advantage of situations."
McCain has not hidden his distaste for Trump since the businessman launched his campaign for the White House, and that has led to regular, often personal, attacks from the president. McCain's latest shots took aim at Trump's Republican credentials.
Related: McCain bursts out laughing when asked if he's scared of Trump
"I don't agree with the way he's conducting his presidency, obviously," McCain said in an Esquire interview published Sunday. "He's an individual that unfortunately is not anchored by a set of principles. I think he's a person who takes advantage of situations. He was successful as a builder, an entrepreneur and all that. But I don't think he has the fundamental underpinnings of principles and beliefs."
The Arizona senator is far from the first member of his party to question Trump's commitment to traditional Republican values. After all, Trump donated to Democrats before becoming a member of the Republican Party, and during last year's battle for the GOP nomination for president, Trump stood apart from many Republican positions and rallied against the party's establishment.
Also, he did not shy away from taking on prominent members of the party, including McCain. Infamously, Trump claimed that McCain, a former Navy pilot who spent more than five years in a North Vietnamese prison where he was tortured, wasn't a war hero. "I like people who weren't captured," Trump said.
The feud has continued since Trump entered the White House. McCain has proved to be a thorn in Trump's side as the president sought multiple times to get Obamacare repealed and replaced in Congress. In one case, McCain in July gave a dramatic thumbs-down on the Senate floor to help defeat one bill.
After McCain signaled his opposition to other legislation in September, Trump lashed out, claiming that the 81-year-old, who has been receiving treatment for brain cancer, had let the people of Arizona down.
McCain's latest attack comes at a potentially perilous time for Trump. Still lacking a major legislative achievement since becoming president, he is desperate to have a tax reform bill ready for his signature before Christmas. Failure to do so, some Republicans have conceded, could spell doom for the party's hopes of maintaining control of the House of Representatives in the 2018 elections.
In the Senate, Republicans can afford to lose only two votes if they want the bill to pass, and Wisconsin Senator Ron Johnson has already announced his opposition. Further opposition from McCain, as well as other outspoken Trump critics such as Senators Bob Corker and Jeff Flake, could sink it and further imperil Trump's presidency.
Correction: An earlier version of this article stated the incorrect age for Senator John McCain.