John McCain Funeral: Live Stream, Time For Memorial Service With Barack Obama, George W. Bush Eulogies
The two men who denied John McCain the opportunity of cementing his political legacy by becoming president of the United States will pay tribute to the senator from Arizona at a memorial service at Washington National Cathedral on Saturday. The service is set to begin at 10 a.m. local time. Prior to the service, at 8.30 a.m., a motorcade will transport McCain's body from the U.S. Capitol, where a separate service was held on Friday.
The choice by McCain to have two of his greatest political foes pay tribute to him in death has garnered much attention since the longtime senator and former prisoner of war died after a year-long battle with brain cancer a week ago.
Bush ended McCain's first bid for the White House in 2000 when coming out on the top in the Republican primaries before going onto become the country's 43rd president.
"Some lives are so vivid, it is difficult to imagine them ended," Bush said in a statement after McCain's death at his home in Arizona, a day after his family announced that he was stopping treatment for glioblastoma. "Some voices are so vibrant, it is hard to think of them stilled. John McCain was a man of deep conviction and a patriot of the highest order. He was a public servant in the finest traditions of our country. And to me, he was a friend whom I'll deeply miss."
McCain made it through the Republican primaries in 2008 but had his hopes dashed as Obama swept to victory in the general election. Still, McCain spoke warmly of his opponent throughout, even in defeat.
"John McCain and I were members of different generations, came from completely different backgrounds, and competed at the highest level of politics," read a statement from Obama upon McCain's death. "But we shared, for all our differences, a fidelity to something higher—the ideals for which generations of Americans and immigrants alike have fought, marched, and sacrificed."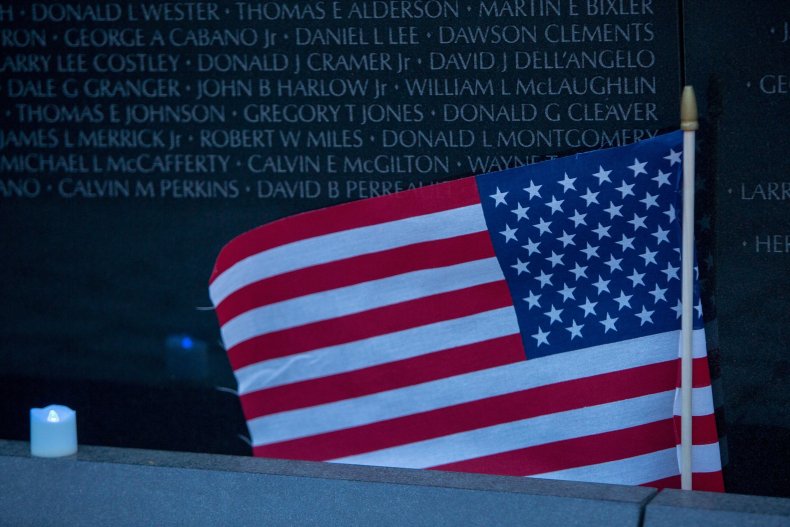 While McCain invited Bush and Obama to pay tribute to him, President Donald Trump, who continued to publicly attack his fellow Republican right up until his passing, will not be present at any of the memorial services.
"I think it is John McCain imparting a lesson in civility by asking the two men who defeated him to speak, as an example to America that differences in political views and contests shouldn't be so important that we lose our common bonds and the civility that is, or used to be, a hallmark of American democracy," Steve Duprey, a longtime friend of McCain and an adviser to his 2008 presidential campaign told CNN.
As well as former presidents Bush and Obama, McCain's daughter Meghan will offer a tribute, while his eldest daughter Sidney will give a reading. His youngest son, Jimmy, is set to read the poem "The Requiem."
The service can be watched via live stream below.