Moms Reward John McCain With Cupcakes for Crushing Republican Health Care Efforts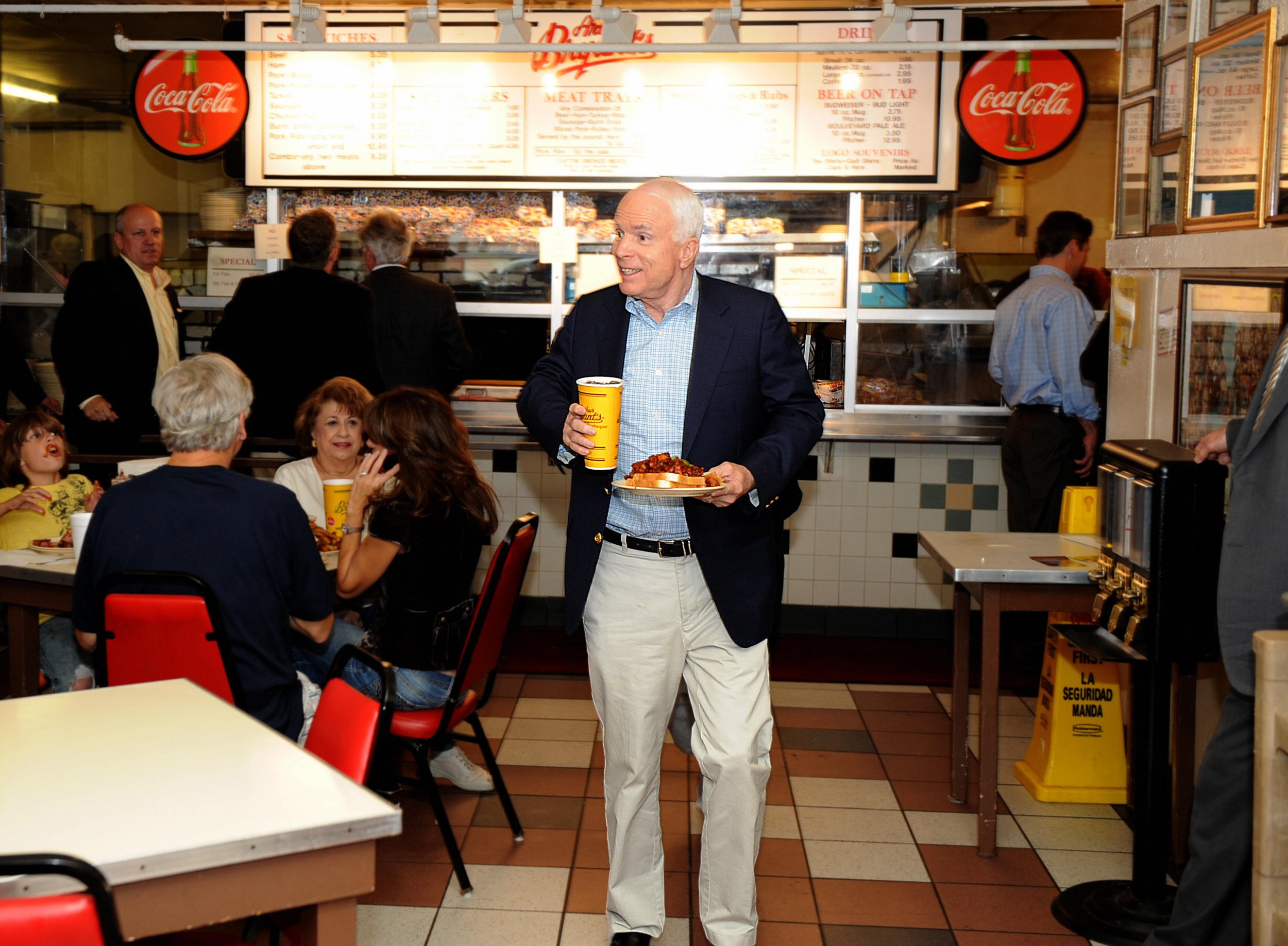 Mothers have long known sweets are the best reward for hard work.
Arizona Senator John McCain's office in Phoenix was flooded with cupcakes Tuesday morning after he announced his opposition to the Graham-Cassidy bill—the latest Republican-led attempt to repeal and replace the Affordable Care Act (Obamacare). The package of treats was delivered by MomsRising, an organization of more than 1 million members, many of whom are mothers working to have their voices heard by elected representatives across the country.
Related: John McCain and the pope slam Trump over climate change on the same day
"We are very thankful to Senator McCain for taking a stand," Kristin Rowe-Finkbeiner, CEO and executive director of MomsRising, tells Newsweek. "Protecting health care should be a piece of cake—so we're delivering cupcakes to tell Senators to do their jobs by doing what's right and oppose this latest attempt to take a wrecking ball to health care and families in the United States."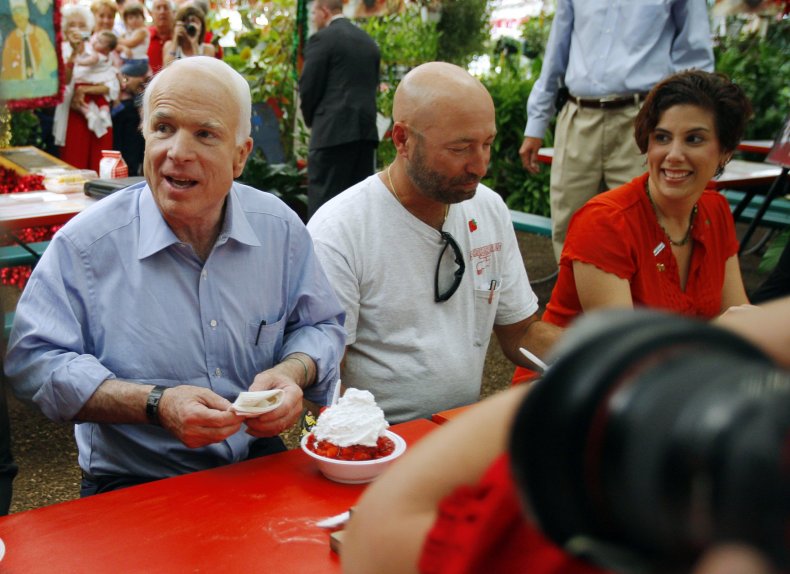 McCain wasn't the only lawmaker to receive cupcakes from MomsRising by Tuesday afternoon. The group also sent baked goods to Senator Cory Gardner in Colorado and Senator Rob Portman in Ohio, urging them to oppose the Graham-Cassidy bill before it's expected to be put to a vote at some point next week.
The organization, whose mission is to build "a more family-friendly America," has members from all walks of life and ideologies, according to Finkbeiner. "Everyone gets sick: Republicans, Democrats, even members of the Green Party," she says. "Everyone should also have a chance to get better."
The nonpartisan Congressional Budget Office (CBO), which typically provides a "scoring" of major legislation being considered by Congress, released a damning initial report on the new bill on Monday afternoon. In it, the agency says the Republican legislation would "result in millions fewer people with comprehensive health insurance that covers high-cost medical events." The CBO also noted it would not have enough time to provide a comprehensive review of the impact Graham-Cassidy would have on Americans before the expected vote.
"We absolutely oppose the Graham-Cassidy bill, it would have a devastating impact on moms and families," Finkbeiner says. "Cuts to Medicaid would be especially devastating. It would also end the ACA's Medicaid expansion, which has allowed 3.9 million women to gain health insurance."
This isn't the first time MomsRising has sent edible notes of encouragement to Capitol Hill. The organization has sent cupcakes, cookies, apples, decorated baby diapers and green beans in napkins to remind senators about the importance of health care access for women, children and minorities.
Finkbeiner says "interesting, intriguing and delicious" treats allow mothers and families "to draw attention and to break through the partisan divide."
McCain's office did not respond to request for comment as to whether the cupcakes had been received or if they were as delicious as anticipated by MomsRising.