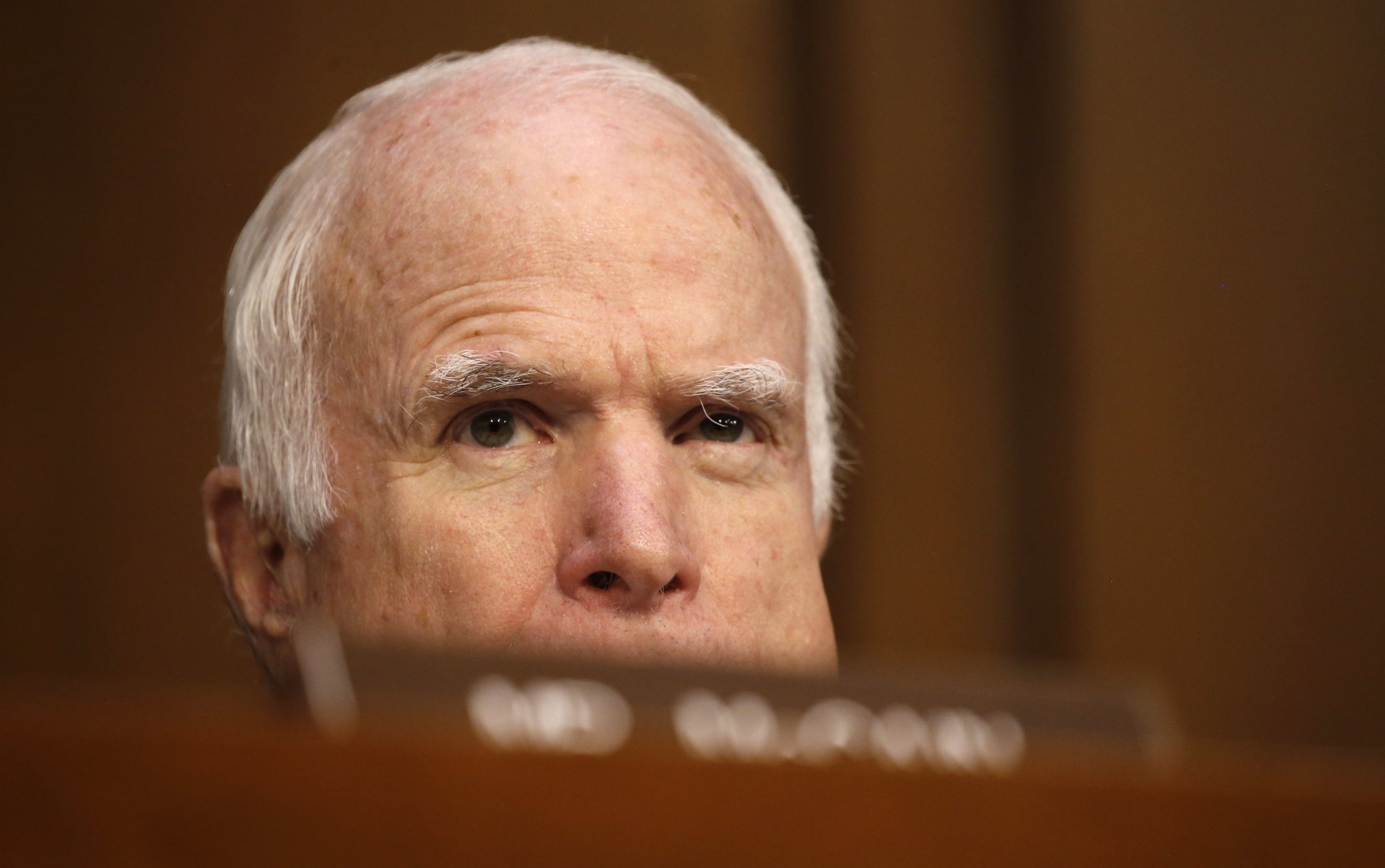 The Senate Republicans rewriting the health care bill that passed through the House don't seem to want anyone to know what they're up to. On Monday night, Senate Democrats held the floor to protest the GOP's secrecy in drafting such a significant piece of legislation. "Republicans are drafting this bill in secret because they're ashamed of it, plain and simple," Senate Minority Leader Chuck Schumer said after sending a letter to Majority Leader Mitch McConnell asking for bipartisan collaboration on the bill. "If Republicans won't relent and debate their health care bill in the open for the American people to see, then they shouldn't expect business as usual in the Senate."
Related: Democrats hold the floor to protest Republican health care bill secrecy
Most Senate Republicans haven't seen the bill either, according to a report from Bloomberg, and many are wary about rushing a vote on something so consequential. Prominent lawmakers including Susan Collins of Maine, Jeff Flake of Arizona and Pat Toomey of Pennsylvania have all expressed concern, and won't yet commit to voting in favor of the bill next week.
The bill is currently being drafted by McConnell and around 12 other Republican lawmakers. The plan is to pass it via an expedited process that would require only 50 votes of the 100 total in the Senate, after which the bill would be sent to Vice President Mike Pence to break the tie. Republicans currently hold a 52-48 advantage over the Democrats in the Senate.
Here's one of Pence's tweets from 2010, when President Obama was working to pass the Affordable Care Act.
Though McConnell has insisted that "everyone will have adequate time to take a look at" the bill, some Senate Republicans, like Collins, have doubts. "I don't think it gives enough time to thoroughly analyze the bill, but we'll see when it comes out," she said of the prospect of voting on the Affordable Care Act repeal next week, when McConnell has said he expects the bill to go to the floor.
Finance Committee Chairman Orrin Hatch of Utah, Murkowski of Alaska and Senator Rand Paul of Kentucky are among the other top Republicans who have said they haven't seen the bill.
Arizona Senator John McCain seems to have given up all hope of anything resembling a respectable process. "No, nor have I met any American that has," he said when asked if he's seen the bill. "I'm sure the Russians have been able to hack in and gotten most of it."
McCain didn't do much better when asked about the bill by Vox earlier this week.
Between this and the remarks about the Russians hacking the bill, McCain may have simply resorted to trolling reporters asking him about a bill he has not seen. At this point, it appears to be a more respectable approach than trying to defend how McConnell is handling the process.