John McCain Health Update: Arizona Senator to Stop Brain Cancer Treatment
After being diagnosed with an aggressive form of brain cancer in July 2017, Senator John McCain has announced that he is ending medical treatment.
The announcement was made in a statement released by the McCain family on Friday. The family said that while the congressman has "surpassed expectations for his survival" over the past year since his diagnosis, the disease has continued to progress and he has now decided to end medical treatment.
"With his usual strength of will, he has now chosen to discontinue medical treatment," the statement read. "Our family is immensely grateful for the support and kindness of all his caregivers over the last year, and for the continuing outpouring of concern and affection from John's many friends and associates, and the many thousands of people who are keeping him in their prayers."
His daughter Meghan McCain wrote on Twitter on Friday morning: "My family is deeply appreciative of all the love and generosity you have shown us during this past year. Thank you for all your continued support and prayers. We could not have made it this far without you - you've given us strength to carry on."
Cindy McCain, the senator's wife of over 30 years, also posted a heartfelt statement, writing: "I love my husband with all of my heart. God bless everyone who has cared for my husband along this journey."
McCain was first elected to the House of Representatives in 1982 and won a bid for the Senate just four years later. He has been representing the state of Arizona in Washington, D.C., ever since. In 2008 he ran for president on the Republican ticket, capturing 45 percent of the popular vote but ultimately losing to Barack Obama.
Before entering Congress, McCain served in the Navy as a pilot. While fighting in the Vietnam War, he spent over five years as a prisoner of war in North Vietnam. President Donald Trump when running for president once slammed McCain for becoming a prisoner of war, saying, "He's not a war hero. He's a war hero because he was captured. I like people who weren't captured."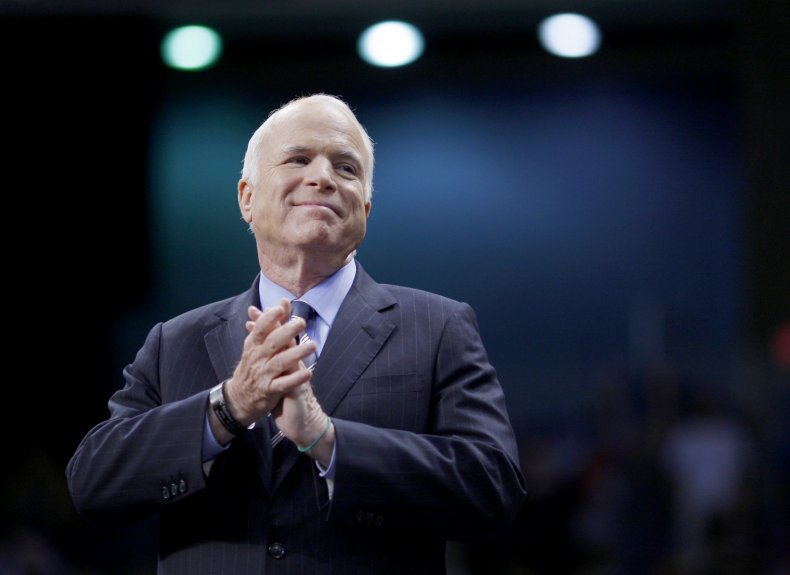 While being absent from Congress during his medical treatment over the past year, McCain made headlines for casting a decisive vote on health care as the Trump administration attempted to repeal Obamacare. The senator, who had just had surgery, returned to the Senate floor and gave an impassioned speech before voting against his fellow Republicans to repeal the bill.