John McCain Says Vladimir Putin is a Bigger Global Threat Than ISIS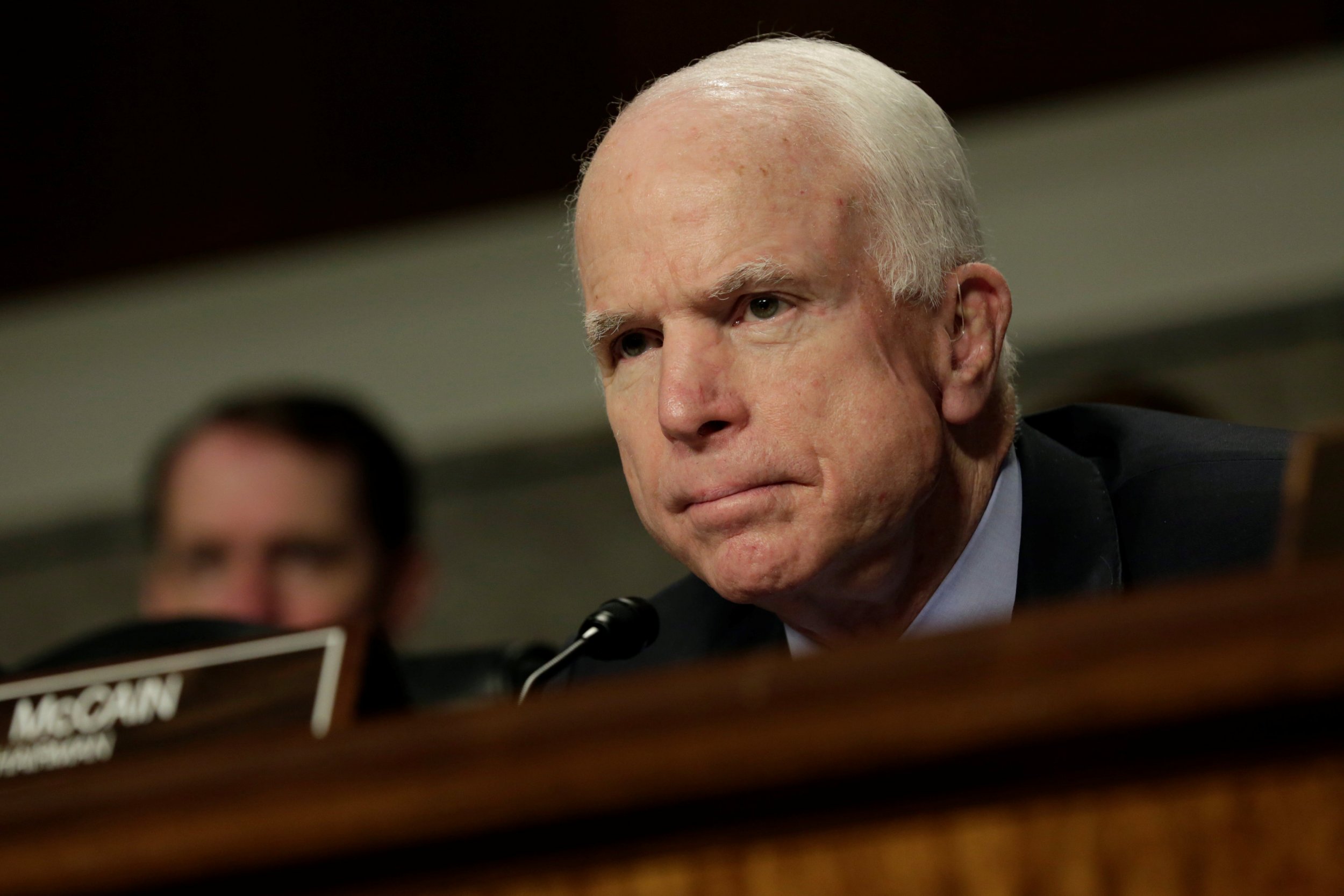 Senator John McCain said on Monday that Russian President Vladimir Putin is a bigger threat to global security than the Islamic State militant group (ISIS).
Speaking in an interview with the Australian Broadcasting Corporation show "7:30," McCain called Putin the "premier and most important threat, more so than ISIS."
While McCain said that "ISIS can do terrible things," he added that "it's the Russians who tried to destroy the fundamental of democracy and that is to change the outcome of an American election." McCain said he has seen "no evidence" that Russia succeeded in changing the outcome of the election, but that Russians "tried, and are still trying."
McCain, a Republican from Arizona, also said that Russia tried to influence the French elections earlier this month.
Related: Democrats call for Jared Kushner to lose security clearance amid FBI probe
In the interview, McCain said the U.S. has "done nothing since the election last November to respond to Vladimir Putin's attempt to change the outcome of our elections. So, way to go Vladimir. We haven't responded at all." He added that the U.S. should impose sanctions on Russia.
McCain's comments come amid multiple investigations into potential connections between the White House and Russia. On Friday, another bombshell news story dropped, stating that Jared Kushner, President Donald Trump's son-in-law, tried to set up a secret line of communication with the Russians ahead of Trump's presidency. Addressing the reports, McCain said he doesn't think "it's standard procedure prior to the inauguration of the president of the United States by someone who is not in an appointed position" to try and establish such communications.
McCain added: "This is becoming more and more bizarre. In fact, you can't make it up."
The senator was also asked if the Trump presidency makes him feel nervous, to which he responded: "I am nervous from time to time."
"I do believe the president has great confidence in this national security team. I do believe most of the time that he accepts their advice and counsel," he said. "Can I tell you that he does all the time? No. Does it bother me? Yes, it bothers me."