Senate Republicans Blast Obama for Russian Involvement in Syria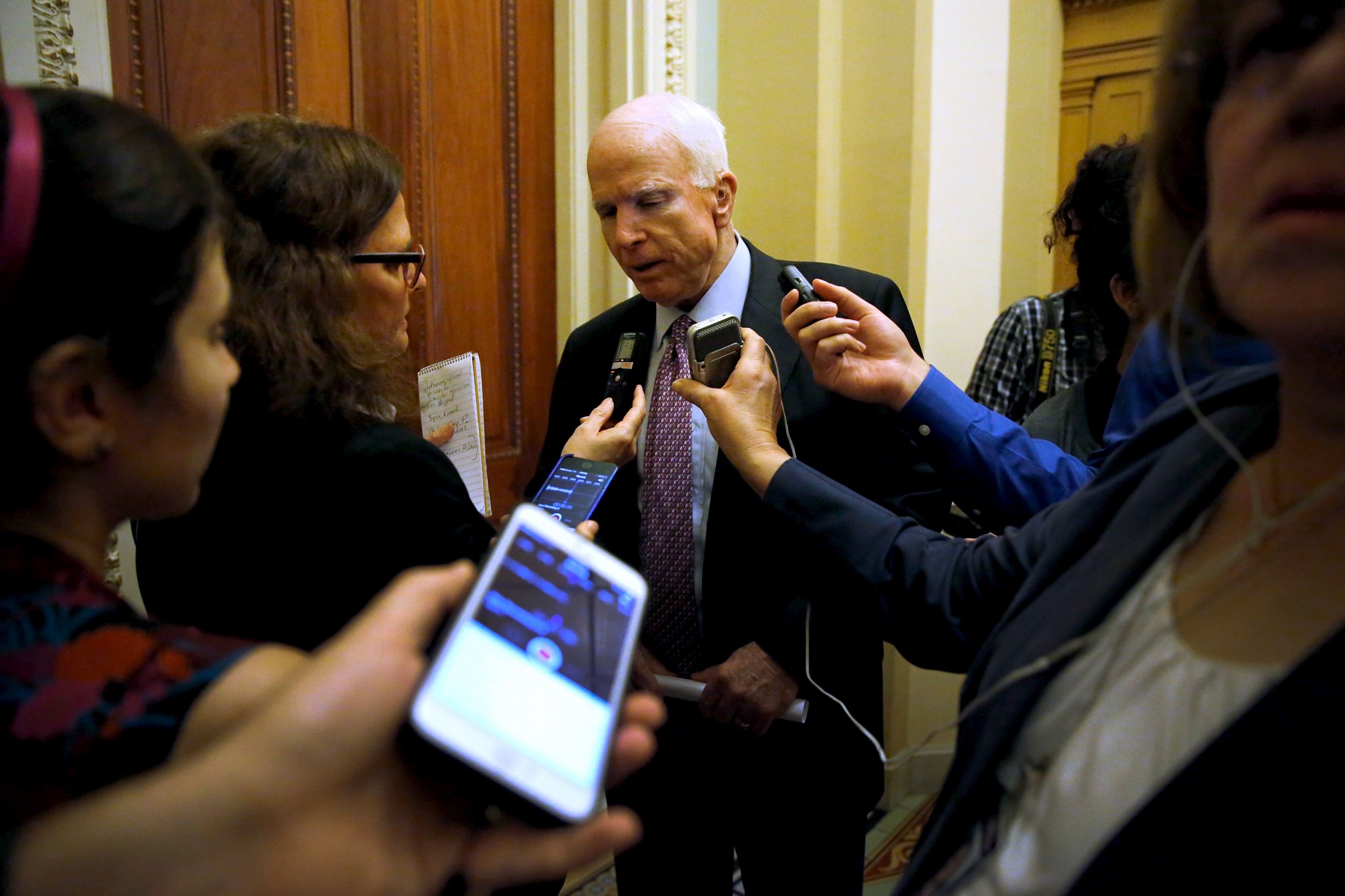 Led by John McCain, Senate Republicans Wednesday lambasted President Barack Obama's policies in Syria, arguing his administration provided space for Russian President Vladimir Putin to insert Moscow into the fight against the Islamic State (ISIS).
The thrust of his criticism: that Obama has failed to remove Syrian President Bashar Assad from power, thereby allowing Putin to prop up the regime in Damascus. "The president has said for years that Assad must go, but he has done nothing that has brought us any closer to achieving that outcome," McCain said. "The United States has stood by as Bashar Assad's war on the Syrian people goes on and on and on.… And it's this slaughter that's been the single greatest contributor to the rise and continued success" of ISIS, he said.
"As in Ukraine," McCain added, Putin "perceives the administration's inaction and caution as weakness, and he is taking full advantage,"
Senator Bob Corker of Tennessee, chairman of the Senate Foreign Relations Committee, also criticized the Obama administration on Wednesday for not taking a harder line against Russia in Syria. Putin "sees no pushback, no price to pay" for engagement in Syria, Corker said at the Washington Ideas Forum on Wednesday, The Hill reported.
So far, the U.S. and Russia have given conflicting accounts of who was targeted by Russian airstrikes. The Russian defense ministry said it struck "military equipment, communication facilities, arms depots, ammunition and fuel," belonging to ISIS, Reuters reports. But at a press conference Wednesday afternoon, U.S. Defense Secretary Ashton Carter said the Russians had targeted Syrian rebel groups opposed to Assad. Among them: the U.S.-backed Free Syrian Army, according to BuzzFeed.