John McCain's 'Ghost' Was Mentioned At CPAC And His Family Aren't Happy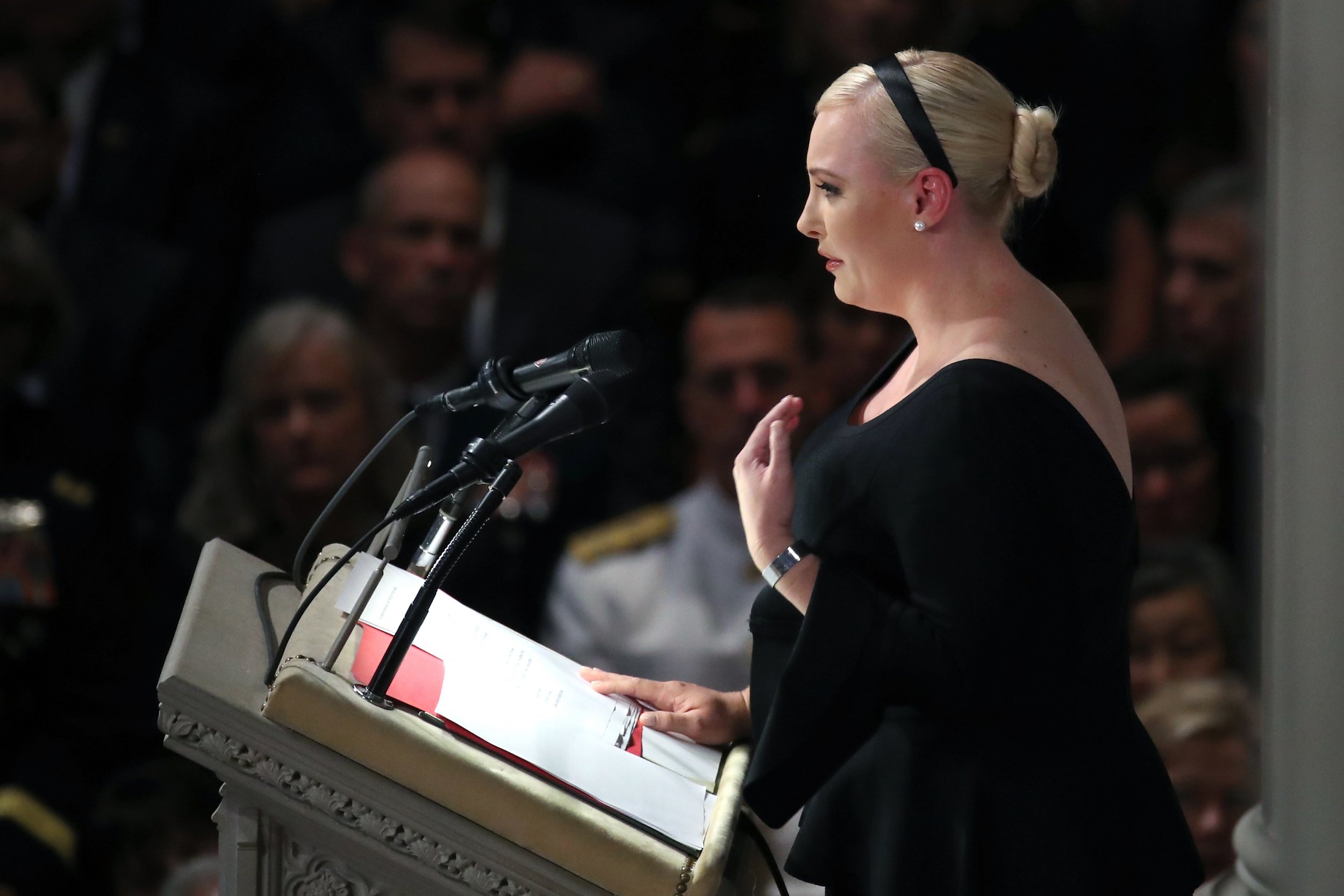 The wife of the late Republican Senator John McCain has spoken out after a conservative commentator mocked "the ghost of John McCain" during the Conservative Political Action Committee.
Speaking at CPAC on Friday, columnist Michelle Malkin namechecked the late senator, who died in August 2018 following a battle with brain cancer, among a list of politicians she lambasted for the growth of sanctuary cities.
"Sanctuary cities have metastasized and both parties are to blame. And yes, I'm looking at you, retired [Speaker] Paul Ryan; and yes, I'm looking at you, [Senate Majority Leader] Mitch McConnell; and yes, I'm looking at you, Bush family; and yes, I'm looking at you, the ghost of John McCain," Malkin said Friday, The Hill reported.
The mention, which prompted applause from some members of the crowd, did not sit well with McCain's wife Cindy, who responded to the incident with a tweet sent in the early hours of Saturday morning.
"@michellemalkin You never knew @SenJohnMcCain . You should be so lucky," Cindy McCain tweeted following the comment – in a message that prompted Twitter users to praise the late senator as a "hero," while McCain's daughter Meghan also took a swipe at Malkin's comments.
Rather than address Malkin directly, Meghan, who is a co-host on The View, simply retweeted a comment from political commentator S.E. Cupp, who responded to the McCain jibe tweeting: "CPAC was once a place to exchange conservative ideas. Now it's just a place for agitprop and mean-spirited garbage."
Not content to allow McCain's family to have the last word on the issue, Malkin hit back at Cindy with a blog post she had penned more than a decade ago, entitled: "Meet the open borders family: McCain, Hernandez, Soros, and the "Reform Institute."