John Oliver Bought Pro–Iran Deal Commercial to Air on Sean Hannity's Show in Attempt to Reach Trump
John Oliver knows the best way to reach President Donald Trump is through his favorite television shows. So the late-night host has decided to run a pro-Iran deal advertisement on Sean Hannity's Fox News show in a bid to convince the president to remain in the agreement.
The 2015 deal, brokered by the Obama administration, forced Iran to curb its nuclear program in exchange for an ease in economic sanctions. Several world leaders called on Trump to honor the agreement, despite his repeated calls to have the U.S. back out.
"Two of Trump's top advisers are, like him, dead set against this deal, and they're getting backup from Sean Hannity, whose show the president watches so much, advisers refer to him as the 'shadow chief of staff,'" Oliver said on his HBO show Last Week Tonight on Sunday.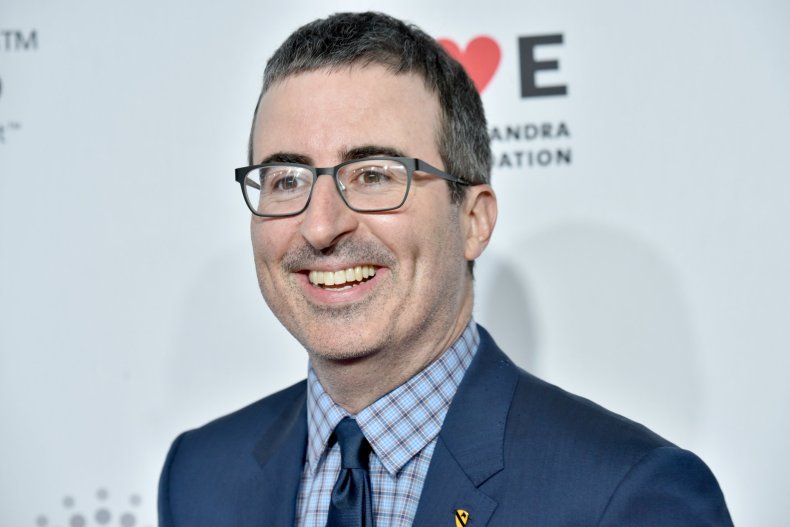 The British TV host was referring to CIA director Mike Pompeo, who is Trump's nominee for secretary of state, and the president's national security adviser, John Bolton, The Hill reported.
"Hannity hates this deal too, so there is not really a way for us to get a moderating voice into this conversation, short of buying time on Hannity's show this week and running an ad like this," Oliver continued.
The president is no fan of the Obama-era nuclear accord, calling it a "disaster," "stupid" and "horrible." Trump spent his campaign promising to repeal the deal and gave himself a May 12 deadline to either renegotiate the deal or have the United States withdraw from it.
Oliver warned that doing away with the deal would have "huge, lasting consequences." The show host then dove into the complicated relationship between the two countries.
He noted that while U.S. flag burning and chants of "death to America" are part of Iranian political life, there is a "large, educated, relatively liberal middle class" that has more positive views of the U.S.
Oliver then showed his proposed ad for Hannity's show, which featured the show's "Catheter Cowboy" character. Oliver announced that he planned to air the ad on Hannity's show in the Washington, D.C., area this week.
"Hey there, Donald…I'm here to tell you, the Iran deal may not be perfect, but it helps restrict Iran's ability to stop making a bomb for at least 10 years," Catheter Cowboy says in the ad. "You blow up the deal, and that turns into zero years."
The character then takes a dig at Bolton. Catheter Cowboy pulls up a picture of the national security adviser and asks the president, "You really want to listen to a guy with a mustache like this?"
"Don't do it, Donald. Don't do it," he pleads.
The ad ends with an appeal to the president: "Don't blow up the Iran deal."
Many on social media applauded Oliver for his plan, though some called on him not to spend money on Fox News or Sean Hannity. One viewer, Denise Adams, called Oliver "a true patriot."