John Oliver Dissects Comey Hearing and Trump's Response: 'He's a Walking Logical Paradox'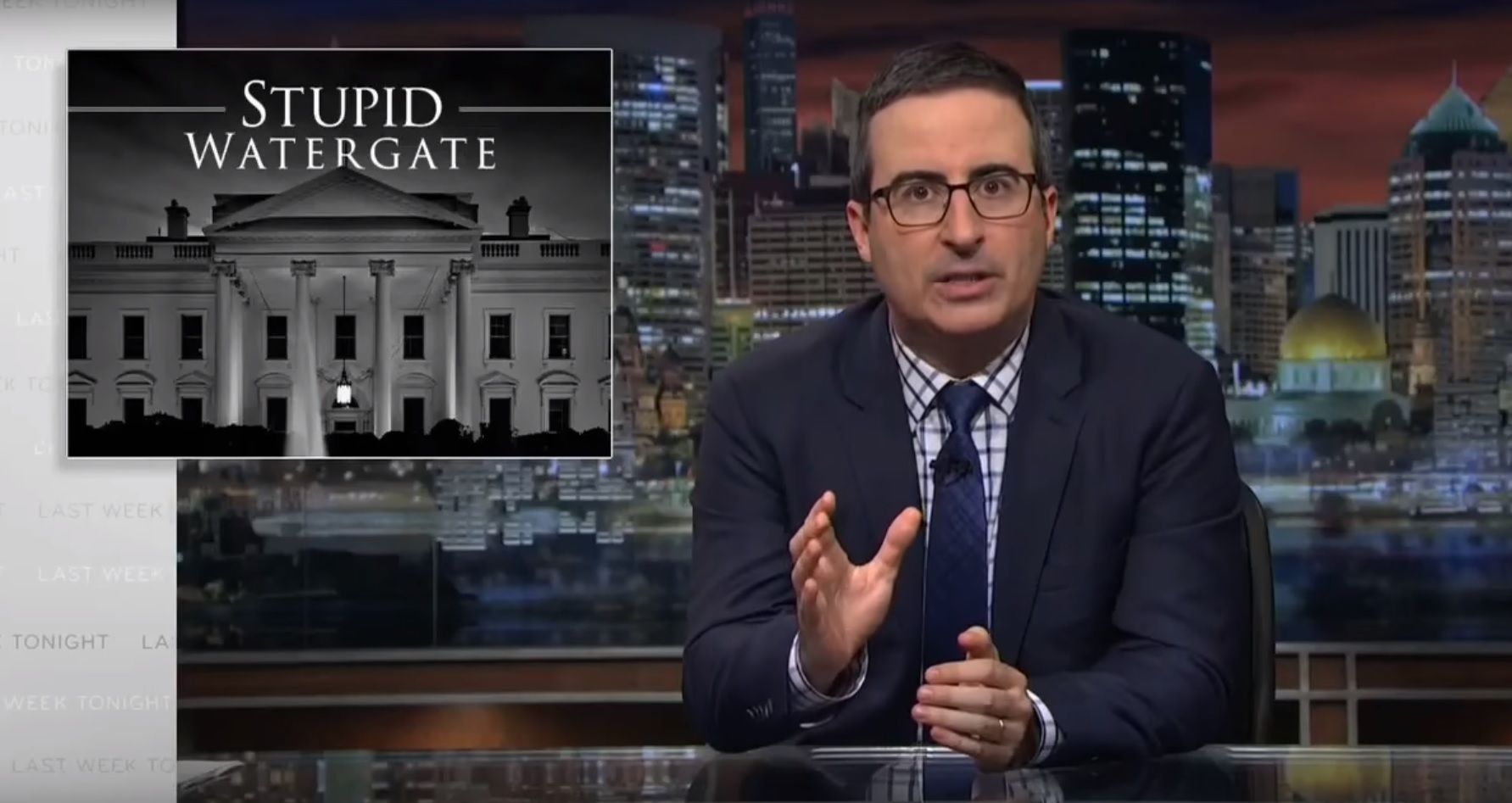 Former FBI director James Comey's testimony before the Senate Intelligence Committee last Thursday set out to determine whether U.S. President Donald Trump hastened Comey to drop an investigation into his ex-national security adviser Michael Flynn. The White House scandal is reminiscent of Watergate—or, as John Oliver has dubbed the whole disastrous episode, "Stupid Watergate."
"Something with all the potential national shame of Watergate, brought to you by people too stupid to grasp the concept of shame," Oliver said on Sunday's episode of Last Week Tonight on HBO, as a graphic of Trump, Flynn, attorney general Jeff Sessions and Trump's son-in-law Jared Kushner appeared onscreen.
Oliver reacted to Comey saying Trump told "lies, plain and simple" when he said that the FBI under Comey's rule was in "disarray" and "the workforce had lost confidence in its leader." The comedian joked, "Trump's lies are never plain and simple. Each one is like an everlasting gobstopper. You'll never make it through every layer because it was produced by an insane person who should never be in charge of anything."
The HBO star also likened Comey's reasoning for keeping notes on his meetings with Trump to the actions "of a person who thought he was about to be murdered." Comey testified he kept detailed memos of his interactions fearing Trump might lie about them. Oliver quipped that Comey's behavior was like texting "my location to a friend and [trying] to get some of his DNA under my fingernails."
Oliver determined that Comey's testimony about Trump's conduct, like asking for his loyalty, was "pretty damaging for the White House"—so much so, in fact, that "even Fox News was struggling to spin any positives."
Oliver then dissected Trump's response to Comey, which he posted on Twitter Friday morning:
"'Despite so many false statements and lies, total and complete vindication…'" Oliver read out. "Just think about what he's saying there. Trump is essentially claiming he's been vindicated by testimony that he's claiming is false. He's become a walking logical paradox."