The host of Last Week with John Oliver focused on the possibility of the impeachment of President Donald Trump as he pored over the nuts and bolts of the process which is gaining traction among House Democrats.
The HBO host started a segment on Sunday night with a soundbite showing the reluctance of House Speaker Nancy Pelosi to push for impeachment. In her words, most people "barely understand what it means" and that it did not guarantee a removal from office as it then required a two-thirds majority vote in the Senate.
Oliver then explained that the grounds for impeachment include treason, and high crimes and misdemeanors, under which the definition of "obstruction of justice" would fall.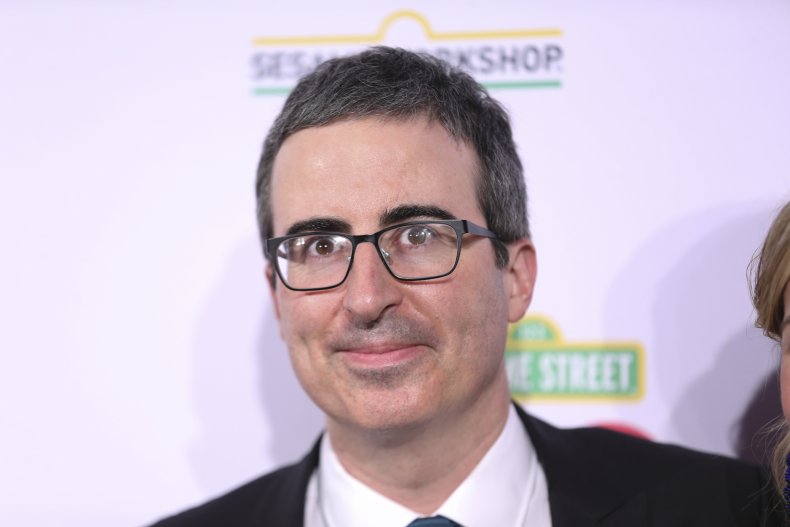 He pointed to how former White House counsel Don McGahn said he was told by Trump to fire special counsel Robert Mueller, whose report into claims of Russian interference in the 2016 election did not reach a conclusion on obstruction but did not exonerate the president. The Mueller report quotes McGahn as saying that the president asked him "to do crazy s***."
Oliver said: "The president obstructed justice, then obstructed justice again to try to obstruct the investigation into his obstruction of justice—it's ridiculous! If a president can shut down an investigation into himself and if a president could shut down an investigation he can basically do anything with no consequences—it's a big deal."
Oliver suggested that there would come a time when Trump would fall foul of his actions, saying, "every**hole succeeds until they don't," and then citing as examples former President Richard Nixon, and movie mogul Harvey Weinstein.
"I can't guarantee that impeachment will work out the way you want it to because it probably won't. But that doesn't mean that it's not worth doing because if nothing else, we'd be standing by the basic fundamental principle that nobody is above the law," Oliver reasoned, as reported by Deadline.
A new poll by USA Today/Suffolk University shows that four out of 10 Republicans want Mueller to testify publicly about his inquiry into the 2016 election. A USA Today analysis of congressional statements showed that over 60 members of Congress have shown support for impeachment which is also backed by a majority of members on the House Judiciary Committee.
On Sunday, Pelosi doubled down on her comments that she was unconvinced about the process, telling CNN that there was nothing "more divisive" than trying to impeach a president. "It should by no means be done politically. We shouldn't impeach politically," she said.
In his interview with ABC News' George Stephanopoulos, Trump repeatedly complained about Mueller's report and reiterated he "did nothing wrong." He also denied ever asking members of his administration to fire Mueller. "The big thing is collusion, now there's no collusion. That means they set—it was a setup. In my opinion, and I think it's going to come out," Trump said.