John Oliver Warns Worst Is Yet to Come As Coronavirus Leads Eviction Crisis
On Sunday's episode of Last Week Tonight with John Oliver, the comedy news show's host called for immediate relief for renters, citing a looming eviction crisis and the widespread homelessness it could potentially cause.
"We have a huge COVID-related catastrophe that's actually just around the corner," Oliver said, opening the segment with footage of protestors in New York calling for the cancellation of rent during the pandemic.
"While stimulus checks, expanded unemployment insurance and state and federal moratorium on evictions undoubtedly helped hold back the tide, those mechanisms are now starting to run out or expire," Oliver said. "And if we do nothing, experts are predicting horrific outcomes, with millions of people left vulnerable."
By the end of May, the U.S. Bureau of Labor Statistics was recording its highest monthly unemployment rate since its record-keeping began in 1948, while supplemental money paid out through unemployment benefits is due to expire at the end of July. In a little more than three months, more than 47 million people in the United States have filed for unemployment. The country's current economic crisis is making it difficult for many people to pay their landlords.
While a federal eviction moratorium was established with the CARES Act, its protections only apply to about one in four rental units in the United States, according to the Urban Institute. But even those protections expire at the end of July.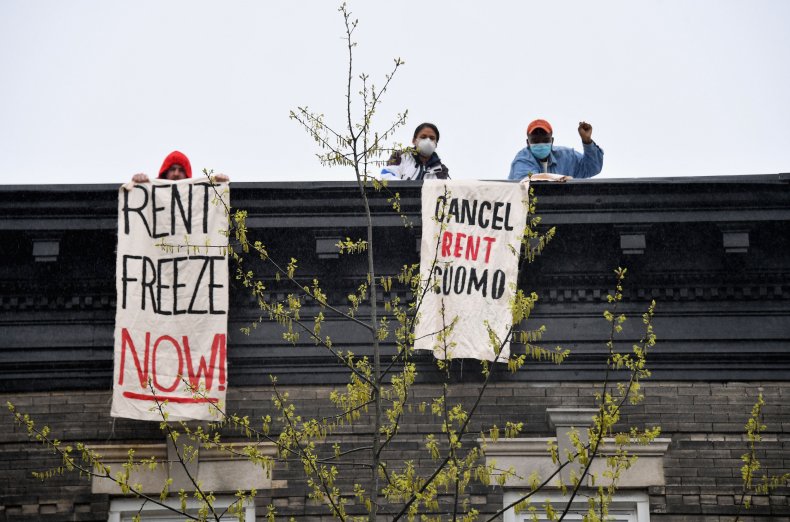 Oliver criticized President Donald Trump's administration, citing an interview with Larry Kudlow of the National Economic Council, in which Kudlow outlined a plan for suspending evictions, but allowing rental debts to continue, essentially delaying the crisis, but failing to prevent it.
"The point is, the federal moratorium on evictions left a lot of people unprotected," Oliver said. He added that while many individual states established their own moratoriums, those have begun expiring, and now renters in 23 states don't have state-level eviction protections.
Oliver noted that the eviction machine is already warming up in some courthouses, like in the San Antonio, Texas, courtroom of Rogelio Lopez Jr., who is hearing some eviction cases over Zoom.
"What are you doing?" Oliver asked. "You know, it might be worth thinking twice about what you're taking part in if you're throwing people out of their homes via Zoom, a platform you're only using because it's not safe for people to leave their homes."
Later in the segment, Oliver warned that one outcome of all of this could be a "full-blown homelessness crisis," compounding the coronavirus pandemic.
But while the perils to evicted renters are obviously more acute during a pandemic, with widespread implications for public health, Oliver also outlined the damage that evictions do to people's lives under non-COVID conditions, harming communities, making it difficult for tenants to find subsequent housing and damaging overall quality of life for a million evicted households a year.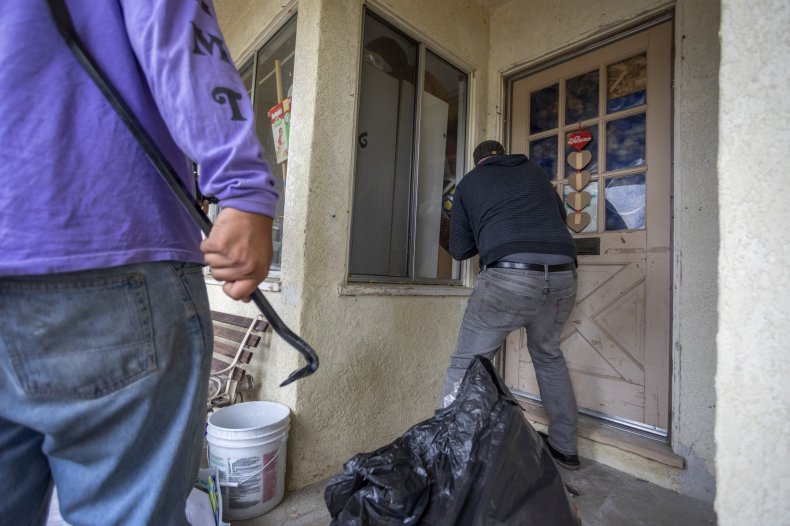 "No one should ever be trampled by a crowd of people out of desperation to get rental assistance," Oliver said, presenting footage of a 2011 rush for Dallas County housing vouchers that injured at least eight people. "There are only two times when trampling is even remotely acceptable: the day after Thanksgiving, that's America's national trampling holiday, and whatever day in the future the PS5 comes out."
For poor people in the United States, keeping a roof over their heads can be a life-consuming burden. Oliver cited a study presented [WHEN?] to the House of Representatives Committee on Financial Services finding that a majority of renters living below the poverty line spend "at least half of their income on housing." A quarter of them pay more than 70 percent of their income toward shelter.
"Rents have risen significantly faster than incomes," Oliver said, "which is just not remotely sustainable."
There is also a racial dimension to evictions. Oliver pointed out that Black households are twice as likely to be evicted as white households, with Black women particularly vulnerable to eviction.
But Oliver delved into more than just the governmental response, also highlighting stories of landlords ignoring the slim protections in place to put rental pressure on their tenants, or filing evictions in courts in anticipation of the moratoriums' end.
"It's never fun throwing a single mother and their three kids out on the street. That's not fun. But it's business," property manager Michael Bowman says in a clip from a North Carolina WCNC news broadcast—one of several examples that Oliver provided in the segment as evidence for the need for drastic economic intervention, including "bailouts" for families.
"While long-term we desperately need a plan to fix our affordable housing crisis, in the short-term we just have to find a way to keep people in their homes," Oliver said. "Cities can only do so much without federal intervention."
"We need to stop this, before it gets even worse," Oliver concluded.