John Oliver Clip is 'Extremist,' Russian Court Rules as it Fines Activist for Sharing Online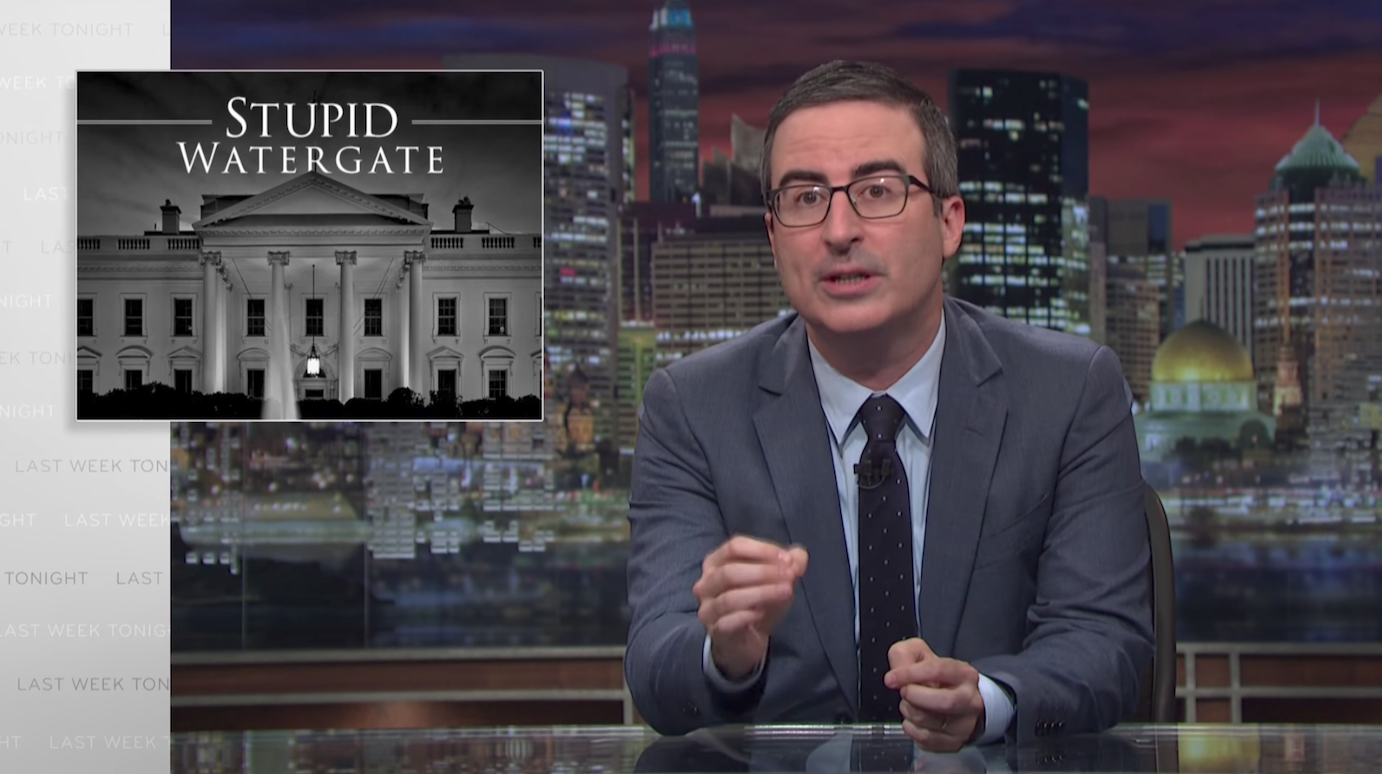 A Russian activist has been fined 1,500 rubles ($26) after being found guilty of "spreading extremist materials." His crime: sharing a clip of Last Week Tonight With John Oliver on a Russian social media site.
Related: Russian court bans Putin critic Alexei Navalny from standing for president
Semyon Kochkin, who works at opposition leader Alexei Navalny's headquarters in the Chuvashia region, posted a clip from a 2015 episode of the HBO political-satire series on the VKontakte site. In the clip, Oliver detailed a story of three Chechen women who tricked members of the Islamic State militant group (ISIS) into sending them thousands of dollars by posing as potential brides who would travel to join them in Syria.
"They catfished ISIS," Oliver said in discussing the story.
But the clip also included shots of ISIS flags, and that, ruled a court in the port city of Cheboksary on Thursday, made it "extremist." ISIS symbols are banned in Russia, but activists have claimed that Vladimir Putin's government abuses anti-extremism legislation in order to prosecute Kremlin critics.
Navalny has said he intends to run in next year's presidential election, when Putin is ineligible to seek a fourth term as president, although courts have barred Navalny from doing so. He has been repeatedly jailed, most recently last month when he was detained at a protest rally. An anti-corruption activist, Navalny conducts a live YouTube broadcast weekly, which regularly attracts more than 1 million viewers.
Kochkin, 23, feared he too could wind up in prison for his offense and even brought a bag with warm clothes and a blanket to court, according to U.S. government-funded outlet Radio Liberty. Sharing extremism is punishable by up to 15 days in prison. Kochkin suggested that authorities were attempting to disrupt a June 12 rally Navalny has called for.
This is not the first time that British comedian Oliver has been the source of consternation overseas. In 2015, Ecuador President Rafael Correa did not respond well to being mocked for his treatment of critics, tweeting that Oliver was more "obnoxious than a diuretic" and that the term "'English comedian' is not much less than an oxymoron."
Unsurprisingly, the comments succeeded only in adding more fuel to Oliver's fire.
More recently, China's Foreign Ministry criticized an appearance by the Dalai Lama, the Tibetan spiritual leader, on Oliver's show.
"The Dalai Lama's comments in the interview perhaps appeared humorous and funny, but these words are all lies that do not accord with the facts," ministry spokesman Geng Shuang said in March.