John Oliver Makes Good on His FIFA Promise and Drinks a Bud Light Lime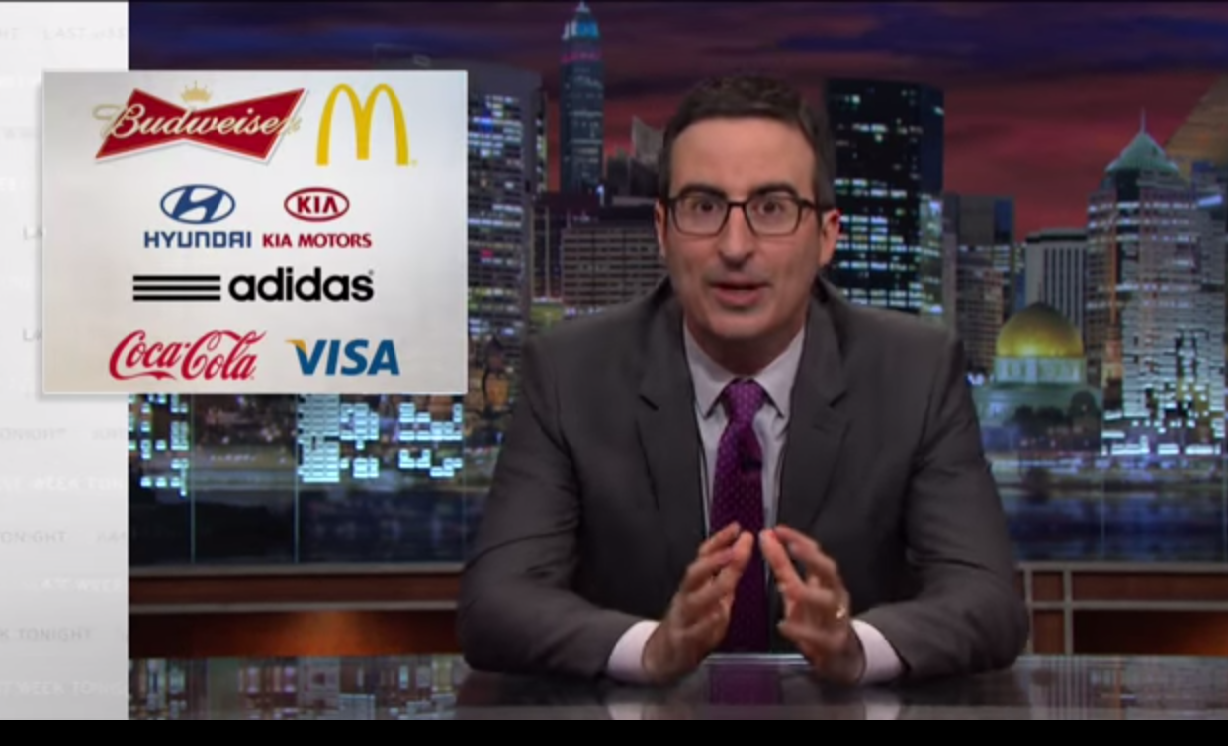 John Oliver, host of HBO's Last Week Tonight, stuck to his word on Monday night and completed his so-called "FIFA Challenge" after the organization's head, Sepp Blatter, resigned amid allegations of bribery and scandal last week.
Oliver promised to consume food and wear items from FIFA sponsors Adidas, Budweiser and McDonald's if Blatter was shown the door. "I will even drink a Bud Light Lime," said Oliver. He also vowed to wear a pair of winged, gold Adidas shoes and take a bite out of every item on the McDonald's Dollar Menu.
"To be fair, it is not clear that the sponsors have anything to do with Blatter leaving and Blatter's departure still leaves FIFA with a huge amount of restructuring to do. But that said, a promise is a promise and I'm a man of my word," said Oliver.
Oliver compared the much-derided Bud Light Lime to "a lime Jolly Rancher fished out of Mickey Rourke's mouth" before downing a bottle of beer amid a backdrop of steel drums, women in bikinis and a flying beach ball.