John Oliver Goes After the Royal Family: 'Some of the Most Repressed People on Earth'
People across the globe tuned in to watch the wedding of Prince Harry and Meghan Markle. Last Week Tonight host John Oliver was not impressed.
"Let's dive straight in with the fact that yesterday saw a royal wedding," Oliver said, telling us all something it was essentially impossible to miss.
Related: John Oliver Rips Into "Total Moron" Michael Cohen on 'Last Week Tonight'
After a series of Gayle King-talking-about-the-royal-wedding clips, culminating in King explaining her confusion over the furor caused by Pippa Middleton's derriere during the marriage of Prince William and Kate Middleton, Oliver said that was "absolutely fair."
"We British people are not exactly known for our taste in butts," the Birmingham-born comedian noted.
Oliver went on to praise Bishop Michael Curry's "impassioned ode to love" but suggested it "led to some pretty awkward reaction shots" before showing said reaction shots of the queen and other royals looking suitably unimpressed by Curry's vivacious sermon.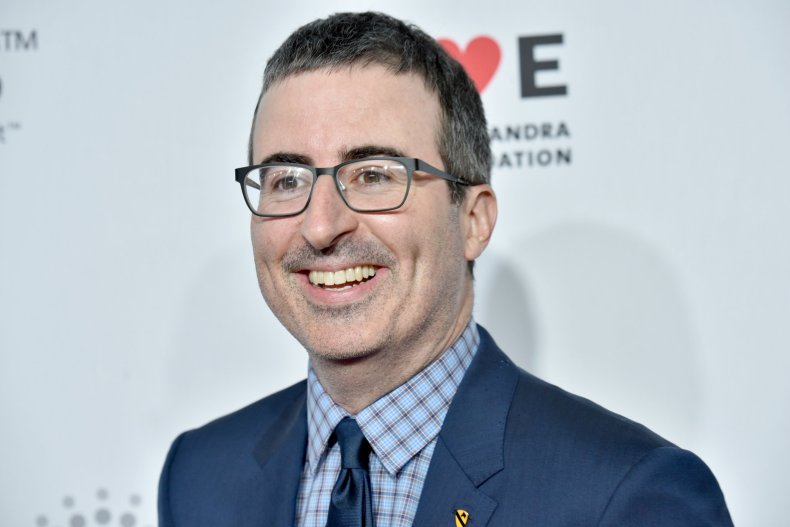 "That is the wrong room there, buddy," Oliver cringed, "because believe me, those are some of the most repressed people on Earth.
"Talking to the Queen about love is like talking to her about the transformative power of the Taco Bell $5 Chalupa Cravings box," Oliver said before breaking out his best hand-waving, crystal-voiced Queen Elizabeth impression.