John Podesta: Trump Compares Unfavorably With Nixon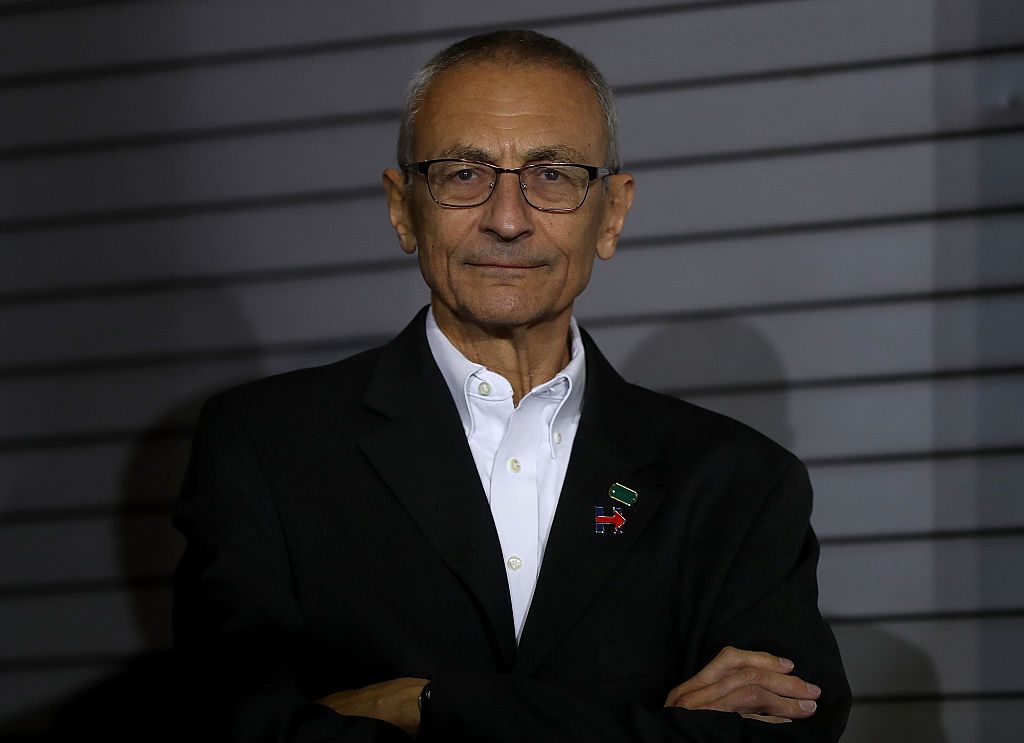 Hillary Clinton's presidential campaign director John Podesta has spoken out about her shock loss to Donald Trump in the 2016 presidential campaign and criticized the man who beat her.
Speaking to Politico, Podesta argued that Trump's reaction to the unfolding FBI investigation into alleged collusion between his officials and Russia during last year's campaign proves the president is "incapable of doing the job."
In a shock move two weeks ago Trump sacked FBI Director Robert Comey, later linking the firing to the agency's investigation into alleged Russian interference.
Podesta described the president's actions as "close to an obstruction case, either in the political context of impeachment, or in the context of a criminal grand jury investigation to indict somebody for obstruction."
He said Trump compared unfavorably with a previous scandal-ridden Republican president, Richard Nixon, who resigned before he could be impeached amid the Watergate scandal.
Podesta remarked that unlike the incumbent, "Nixon, for all his flaws… was a serious person."
A former chief of staff to President Bill Clinton and counselor to President Barack Obama, Podesta was at the center of one of the defining crises of the Clinton campaign, when hackers stole thousands of emails from his Democratic Party email account. They were subsequently published by WikiLeaks.
Senate, Congressional and FBI investigations are all probing claims that Trump campaign officials colluded with Russia, which is accused of being behind the leaks, in a bid to damage Clinton's candidacy.
Podesta said hackers were able to access his account after one of his assistants followed the advice of a campaign technology aide and clicked a suspect link, saying that with regards to the assistant, "you can't come back and blame the victim."
Another blow to the Clinton campaign came 11 days before polling when Comey publicly announced that the investigation into Clinton's use of a private email server while secretary of state had been re-opened.
Podesta said that though he believed Comey had made a mistake going public about the investigation, he did not back Trump's decision to sack him, "given the circumstances that he was leading this [Russia] investigation."
Clinton was cleared two days before polling day and Podesta said that despite her recent formation of a new political action committee, her days on the campaign trail are behind her, remarking "quite frankly, she's done with that."
Ultimately, Podesta accepted responsibility for the loss. "We bear responsibility and it's a great burden and I feel it every day. I mean, we lost this election; we won the popular vote by 3 million votes, but we lost the Electoral College and lost the election to Donald Trump. So, we have a burden of his having the keys to the White House, and you know, codes to the nuclear football," he says.
In a column for the Washington Post last week, Podesta criticized Trump's White House aides for "checking their judgment at the door and indulging the president's impulses."