John Podesta To Trump: The Russians Stole My Emails to Get You Elected President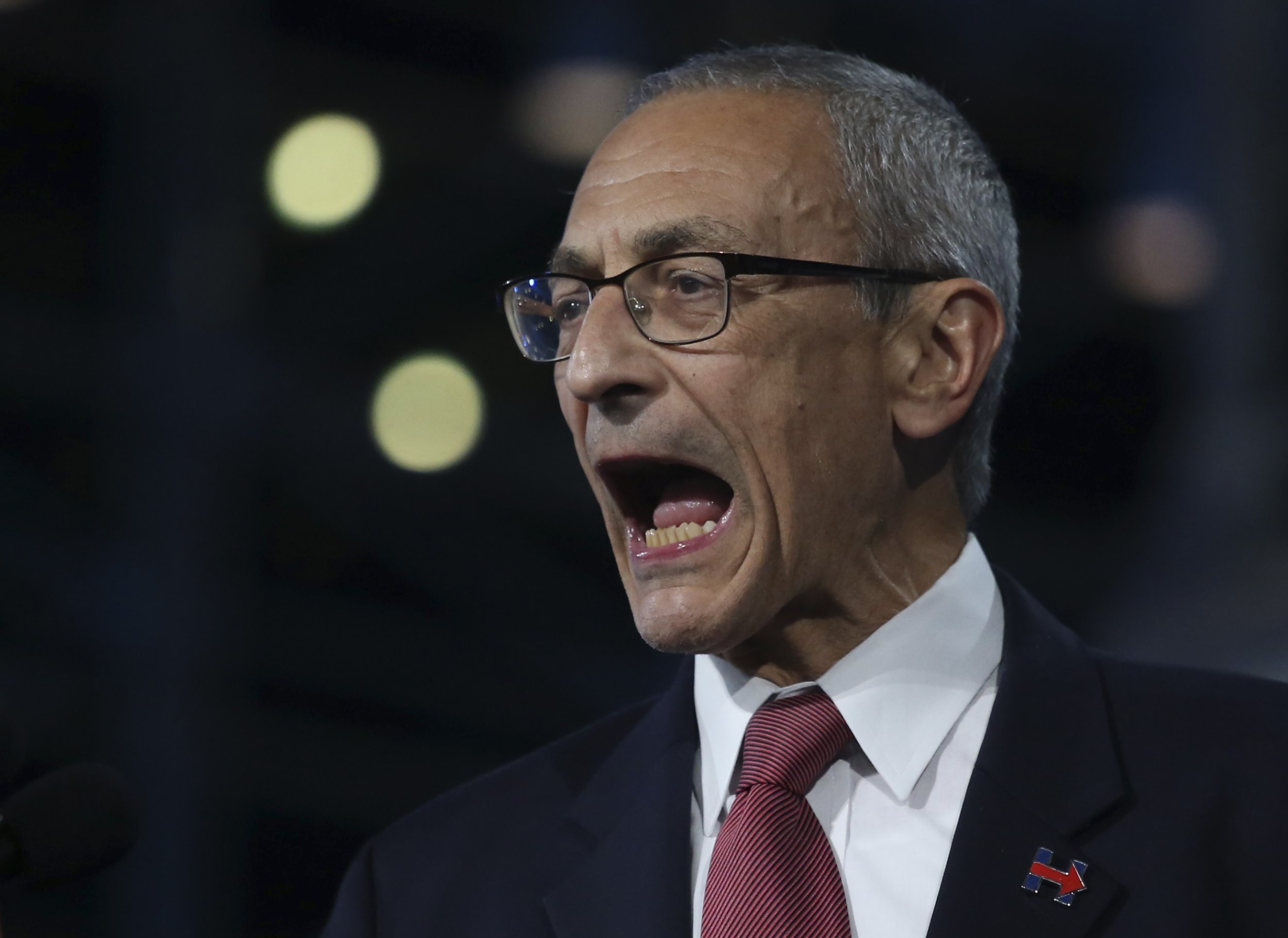 John Podesta returned fire at Donald Trump Friday morning after the president claimed that "everyone" at the G20 summit in Germany, somewhat improbably, couldn't stop chatting about the former chairman of Hillary Clinton's campaign.
"Everyone here is talking about why John Podesta refused to give the DNC server to the FBI and the CIA. Disgraceful!" Trump tweeted.
Podesta took the time to respond in a biting, seven-part tweet-storm that helpfully pointed out to the president that Podesta did not, in fact, work for the Democratic National Committee. He also brought up the hacking of his email account, which the intelligence community assessed was done by the Russians in order to help the president get elected over Clinton.
"On a x-country road trip with my wife;" Podesta wrote to start off the series of tweets. "Pulled in for a pit stop in E. Fairmont W. Va. to see that our whack job POTUS @realDonaldTrump is tweeting about me at the G20. Get a grip man, the Russians committed a crime when they stole my emails to help get you elected President."
Podesta then brought up Trump's meeting with Russian President Vladimir Putin, which stretched well past the planned 30 minutes Friday.
"Maybe you might try to find a way to mention that to President Putin," Podesta tweeted. "[By the way], I had nothing to do with the DNC. God only knows what you'll be raving about on twitter by the time we get to Utah."
Finally, Podesta brought it home with his seventh and presumably final post in response to the president. He tweeted: "Dude, get your head in the game. You're representing the US at the G20."
DNC spokeswoman Adrienne Watson, meanwhile, also pointed out that Podesta didn't work for the DNC and suggested Putin helped the president draft his tweet.
She posted to Twitter: "1) Podesta never ran the DNC. 2) DNC worked with FBI to kick out Russians. Worked with DHS. 3) Putin make you tweet this before [meeting]?"
The emails stolen from Podesta revealed the inner-machinations of the Clinton campaign and were talked about regularly during the election cycle. There remains an ongoing investigation into Trump's potential ties with Russia, and for his part, the president has regularly cast doubt on the intelligence community's assertion that the Kremlin was involved in the hack.
"I think it was Russia," Trump said in Poland just Thursday. "And I think it could have been other people and other countries. It could have been [that] a lot of people interfered."