Kaley Cuoco Recalls the Day John Ritter Died in Touching Documentary
Celebrities including Kaley Cuoco remembered actor John Ritter in a special on ABC last night.
Ritter was best known for his roles in classic sitcoms Three's Company, the spin-off Three's a Crowd, as well as movies like It, Problem Child and Bad Santa. He died unexpectedly after falling ill on the set of 8 Simples Rules... for Dating My Teenage Daughter.
The documentary Superstar: John Ritter on ABC featured tributes from Cuoco, Jimmy Kimmel, Bryan Cranston, Henry Wrinkler and his son Jason Ritter.
When did John Ritter die?
The Big Bang Theory star Cuoco has vivid memories of Ritter after they worked together on the sitcom 8 Simple Rules together. Ritter played the lead character Paul Hennessy, the father of two teenage daughters, Bridget (Cuoco) and Kerry (Amy Davidson).
Ritter died after falling ill on the set of the sitcom on September 11, 2003. Initially thought to be having a heart attack, he was treated in hospital for that. After his condition worsened, it was identified he had an aortic dissection. He was pronounced dead later that night, six days before his 55th birthday.
Ritter had filmed the first three episodes of Season 2 of 8 Simple Rules, with his final episode airing a month after his death. His character Paul was killed off on the show and the rest of the season dealt with the fall out of his death. 8 Simple Rules was canceled after its third season.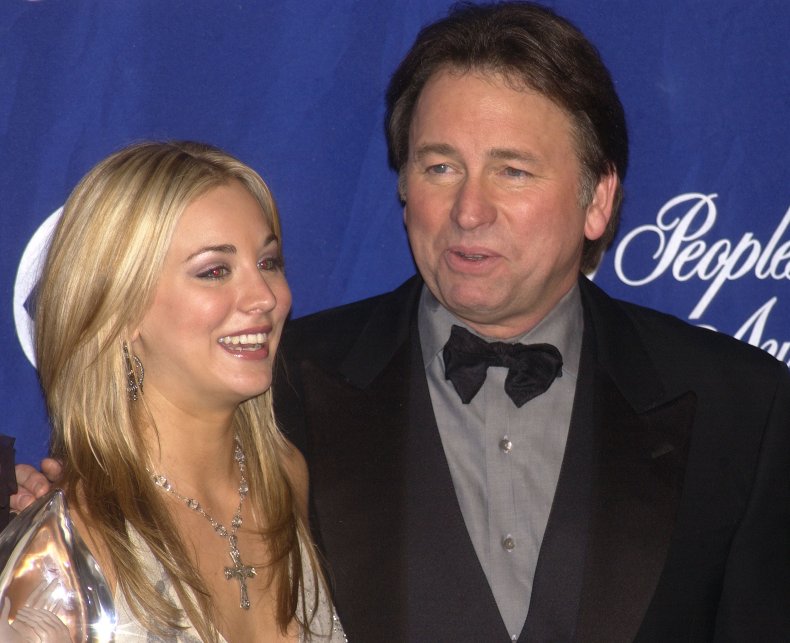 Kaley Cuoco's reaction to John Ritter's death
Within the documentary Superstar: John Ritter, Cuoco recalls the day that Ritter fell ill on the set of 8 Simple Rules, saying she just heard screaming.
Cuoco then remembered going to the set the day after he had passed. "Everyone was just crying, bawling and then people started telling stories," she said.
"I'll never forget, there was the mailman at Warner Bros. and he was like, 'I'd like to speak'." She continued, "He goes, 'I used to deliver the mail here. John would always say hi to me' and I was like, 'Of course he did'."
In the documentary, Cuoco later said with tears in her eyes, "I really love him so much, to this day."
Cuoco has fondly remembered Ritter many times on social media. Last week she shared the preview for Superstar: John Ritter, and encouraged all of her 6.9million followers to watch the documentary all about her friend.
Three years previously, on September 11, 2018, she posted a picture of herself blowing a kiss to his star on the Hollywood Walk of Fame. At the time she wrote: "15 years .. love you forever, John! you still make me laugh every single day."
On the anniversary of his death last year, Cuoco and the actors who played Ritter's other two children on 8 Simple Rules, Davidson and Martin Spanjers, paid tribute again. Spanjers wrote a long, touching tribute about Ritter and included information about Aortic Dissection Awareness Week.