John Sanders, Trump's CBP Head, Calls Migrant Children's Deaths the 'Hardest Thing' of His Tenure
John Sanders, former President Donald Trump's head of U.S. Customs and Border Protection (CBP), said the most challenging part of his job was seeing the deaths of migrant children, during a Wednesday interview with NPR.
"My greatest fear and the hardest thing for me when I was at CBP was the death of children," Sanders said. "My greatest fear is children will die, and that's what I think we have to make sure never happens."
In 2018 and 2019, when Sanders was leading CBP, five children died while in U.S. custody after being detained by immigration agents. At the time, as many as 2,600 were held in federal facilities by the southern border.
Sanders recalled memories of Carlos Gregorio Hernandez Vasquez, a 16-year-old boy from Guatemala, who died from the flu while in an immigration holding cell in south Texas in 2019. Another child, Felipe Gomez Alonzo, also passed due to the flu at age 8 while in custody. Jakelin Caal, age 7, died of a bacterial infection.
"The memory is going to be there forever," Sanders said. "It's hard to talk about. It's very hard to talk about, but I think we owe it to Carlos, Jakelin and Felipe, so it doesn't happen again."
Sanders resigned from the Trump administration in 2019 during the border crisis at the time. He now works with Glasswing International, an organization focused on addressing the reasons for migration from areas of Central America.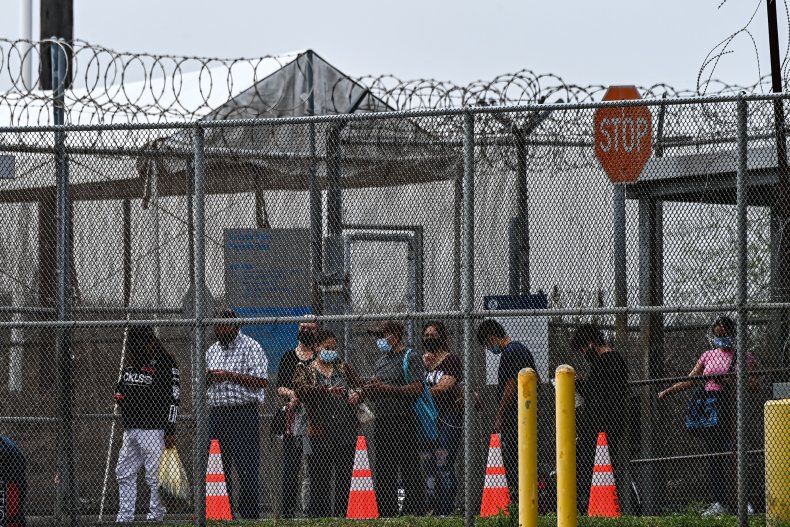 Sanders then shared his concern of history "repeating itself" as thousands of unaccompanied migrant children have entered the U.S. since January. "And there is no surprise to people that this was going to occur," he said.
"I'm not making a political statement there," Sanders added. "It's just I think we as a country have to figure out and have some tough conversations, so this doesn't keep happening again and again. Because it's the children who suffer at the end of the day."
President Joe Biden's administration dispatched the Federal Emergency Management Agency (FEMA) to the southern border over the weekend to aid the thousands of unaccompanied children entering the U.S.
According to the Department of Homeland Security (DHS), FEMA was tasked with receiving, sheltering, and then transferring the children for the next 90 days.
Once the children are in a federal facility for 72 hours, they are then transferred to a more comfortable shelter run by the Department of Health and Human Services (HHS). However, some children are spending an average of 117 hours in the immigration facilities before being transferred, according to NPR.
Newsweek reached out to Sanders through Doan, an international software company, where he is currently the president of Emerging Industries, but didn't hear back in time for publication.