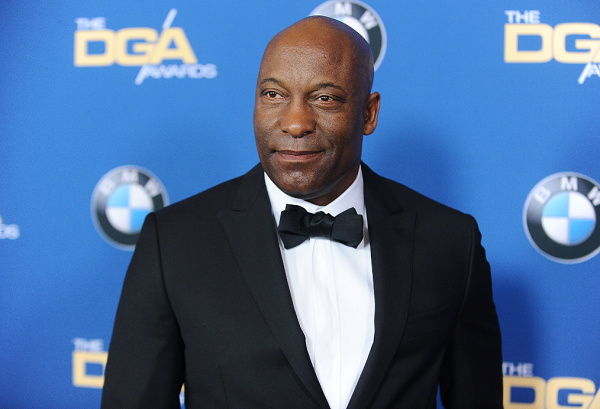 Legendary director John Singleton has died.
Singleton, who charmed Hollywood with his 1991 directorial debut, Boyz n the Hood, suffered a stroke nearly two weeks ago. He was reportedly traveling back to Los Angeles from Costa Rica when he mentioned experiencing pain in one of his legs. Following transport to a California hospital, Singleton suffered a stroke and was admitted into an intensive care unit.
Singleton's health continued to deteriorate and he was put into a medically induced coma just eight days after the stroke. He was then put on life support.
"John Singleton is a prolific, ground-breaking director who changed the game and opened doors in Hollywood, a world that was just a few miles away, yet worlds away, from the neighborhood in which he grew up," read a statement from his family. "We are grateful to his fans, friends and colleagues for the outpouring of love and prayers during this incredibly difficult time. We want to thank all the doctors at Cedars Sinai for the impeccable care he received."
Singleton's family also noted the director's battle with hypertension, a high-blood-pressure ailment for which African Americans are particularly at risk. "Like many African Americans, Singleton quietly struggled with hypertension. More than 40 percent of African American men and women have high blood pressure, which also develops earlier in life and is usually more severe. His family wants to share the message with all to please recognize the symptoms by going to Heart.org."
Singleton was a father to Justice, Maasai, Hadar, Cleopatra, Selenesol, Isis and Seven Singleton. He was previously married to Akosua Busia; the couple divorced one year after their 1996 wedding.
A highly regarded filmmaker, Singleton directed a plethora of acclaimed movies and TV shows over his nearly 30-year career. In addition to Boyz n the Hood, which received two Oscar nominations, Singleton directed classic films and shows including Poetic Justice, Baby Boy, Four Brothers, 2 Fast 2 Furious and Billions.
Most recently, the director was working on Season 3 of FX's hit series Snowfall.
Singleton's passing follows the March death of actor Luke Perry, who died from a stroke at age 52.
Although ischemic strokes, the most common type of stroke, typically occur in elderly people, the Centers for Disease Control and Prevention reported the life-threatening health ailment was on the rise in younger people, having found that strokes in people 65 and younger increased by 34 percent in 2009.