What Happened to John Singleton? Oscar-Nominated Director Reportedly Hospitalized Following Stroke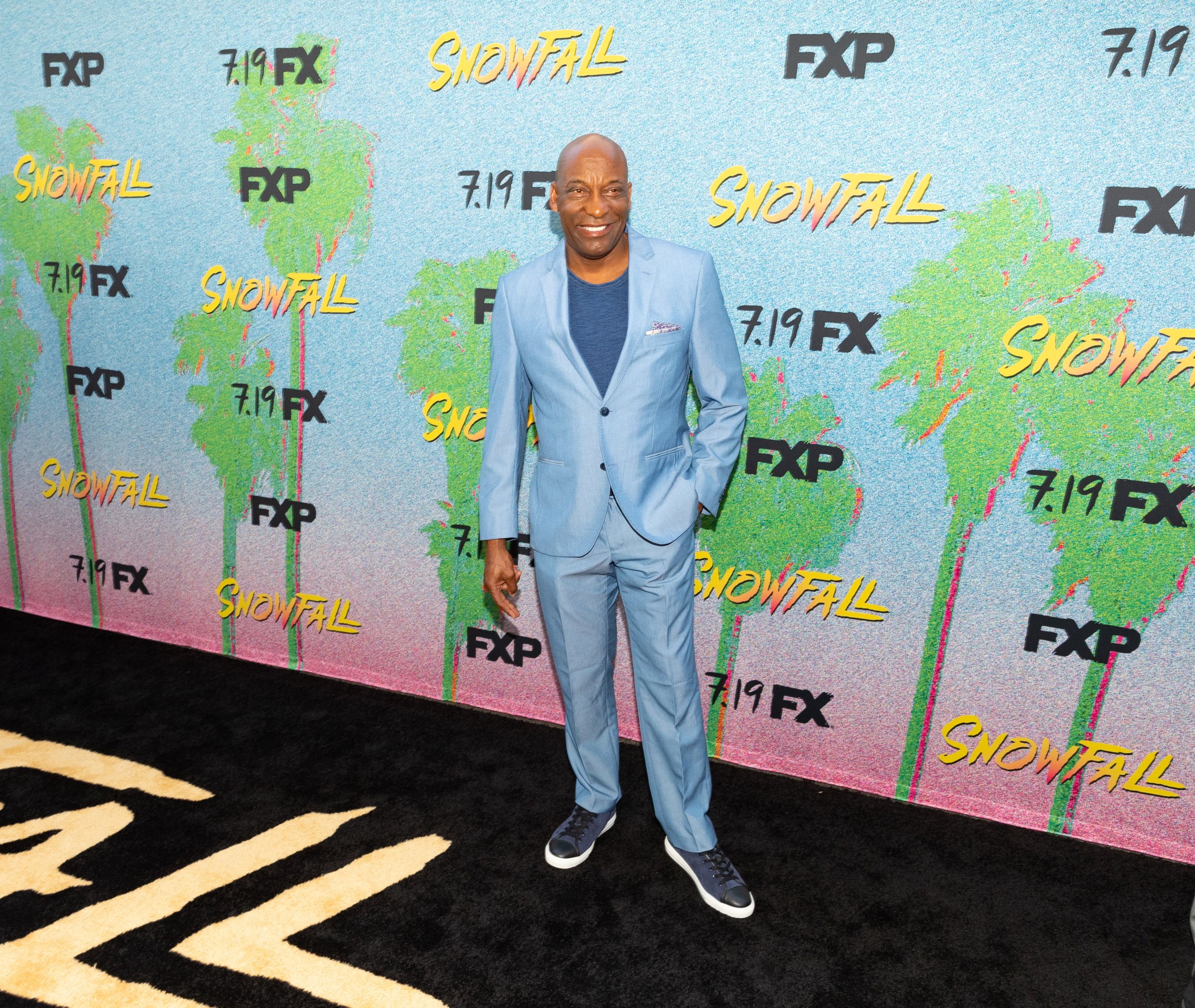 Update 4:40 p.m. ET: Reps for Singleton issued a statement regarding his heath on his family's behalf.
"On Wednesday, April 17th our beloved son/father, John Singleton, suffered a stroke while at the hospital. John is currently in the ICU and under great medical care," the statement read. "We ask that privacy be given to him and our family at this time and appreciate all of the prayers that have been pouring in from his fans, friends and colleagues."
Oscar and Emmy-nominated director John Singleton reportedly suffered a stroke, according to a TMZ report on Saturday.
The 51-year-old was taken to a Los Angeles hospital earlier in the week, notes TMZ. Singleton was returning from a trip to Costa Rica when he was rushed to a medical emergency. The father-of-four reportedly complained about feeling weakness in his leg during his travels.
It is unclear exactly what his current condition is, however, the director is still under medical care, according to TMZ, and doctors are keeping him for further testing and rehab. Singleton's stroke was described to the outlet as "mild."
Urban entertainment blog Love B Scott was the first to report Singleton's health battle. Fans and celebrities flooded social media with prayers and well wishes for the director and his family when news broke of his stroke.
Singleton's representatives have not yet responded to Newsweek's request for comment.
Singleton shook up the entertainment industry with his director debut of Boyz n the Hood starring actors Ice Cube, Cuba Gooding Jr., Laurence Fishburne and Morris Chestnut. The film, released in 1991, received critical acclaim, landing Singleton two Oscar nominations in 1992 for Best Director and Best Screenplay. While the Los Angeles native didn't take home the Academy Award that year, he did make history as the youngest filmmaker to ever be nominated in those categories at just 23 years old.
Singleton was also the director behind Michael Jackson's iconic music video for "Remember The Time."
He boast some 19 directorial credits over his nearly 30-year career, including titles like Poetic Justice, starring Janet Jackson and the late Tupac Shakur; Higher Learning; 2 Fast 2 Furious; The People vs. OJ Simpson: American Crime Story; Billions and FX's hit series Snowfall, which is currently in production for Season 3.
Singleton most recently began teaching at his alma mater, the University of Southern California, where he taught a Film and Culture course.
More than 795,000 people in the United States suffer from a stroke each year, while more than 140,000 people die due to the disease each year, according to the Centers for Disease Control. The most common type of stroke is Ischemic strokes, which occur when fatty deposits develop and prevent blood from flowing properly to the brain.
Although stroke occurs more commonly in senior citizens, the health ailment has been on the rise in younger people. A 2009 report from the Centers for Disease Control and Prevention found 34 percent of strokes occurred in people who were 65 and younger.