'You' Star John Stamos Talks About Real Life Inspiration to Play Dr. Nicky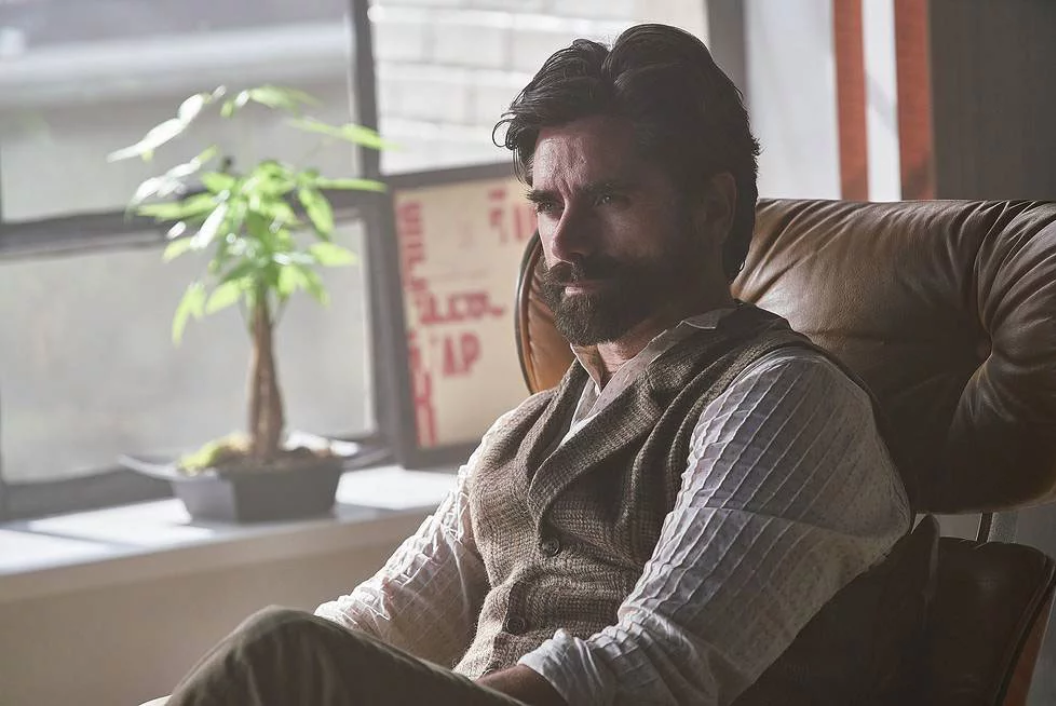 It seems like every character in You has a dark side, and some are more important than others. John Stamos's character, Dr. Nicky, is a crucial and creepy turning point in the Netflix thriller series, which originally aired on Lifetime. His relationship with Beck, Joe and general lack of care for consequence make him one of Stamos's favorite roles.
Stamos signed on to play the pot-smoking therapist with ease and took notes from his own therapy sessions to nail the role. It's directly seen in the notecards Dr. Nicky writes in therapy sessions with Joe, played by Penn Badgley, a tactic Stamos took directly from his real life experience.
"I went over the script quite a bit with my therapist, and then I read the book and found a lot more little nuggets in there," Stamos told Newsweek. "I think the pot smoking thing wasn't even in the script. It eluded that he's a pot smoker, but I said, 'Why don't I just do it?'"
You takes viewers inside the mind of Joe, a killer and stalker, as he begins to obsess over individuals and the need to eliminate those he sees as threats. Stamos says it should be taken as a warning.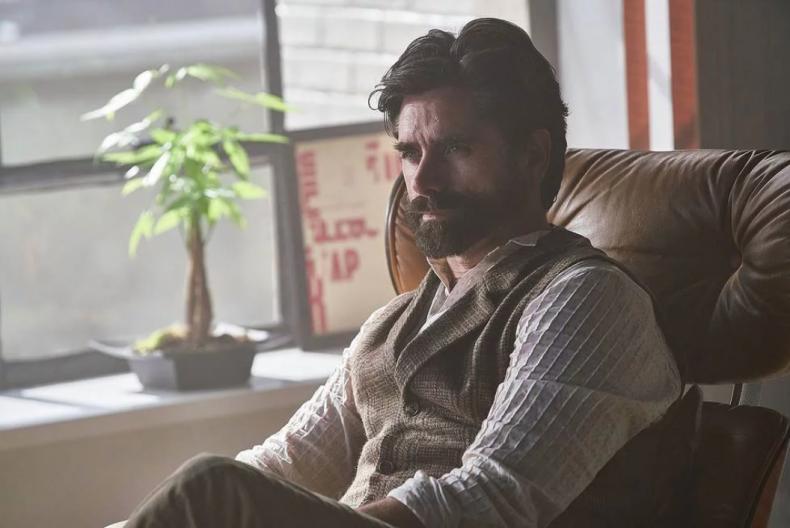 He explained the necessity of the series in today's culture. "You always go, 'Why now? Why make this show now?' The whole social media part of it is fascinating to me," said Stamos. "When I started [acting], there was obviously no social media. You'd have to go to the mall to see how popular you were. Then, when it started to come into play it was like, 'Don't say where you are!' Now, everybody is saying, 'I'm here, I'm at this restaurant. Come kill me.'"
Stamos is also living in another intriguing time: the era of the TV show reboot. He was one of the first to sign onto a second-wind series, reprising his famous role as Uncle Jesse in Fuller House. For some classic shows, Stamos thinks it's time to return.
"The bigger point here is that people are craving comfort food," he explained. "People are craving nostalgia, something that makes them feel safe, right? I remember when we did the first episode, there's a live audience and the curtain went up, they clapped for like 15 minutes just for the set. And I felt it too. Going into it, I was coming out of a very wonky period and I walked in, onto that stage and that set and 30 years was like 30 minutes. It just jumps time, but it was like 'Ah. I feel safe.'"
As for his decision to act in thrillers post Full House, see Scream Queens, You and said upcoming works, Stamos feels it's a good middle ground for his career. But You is different from most: there may be no justice for its greatest antagonists.
"I think Dr. Nicky falls into what I feel is really in our culture right now and that's not having any consequence," Stamos said. "Everybody from politicians to people in show business, they think they can do whatever they want and they don't have to pay the price. That's not right. There's consequences to people's actions, and it doesn't seem like anybody cares about that in this show."
'You' Star John Stamos Talks About Real Life Inspiration to Play Dr. Nicky | Culture