John Terry Leaving Chelsea: Five Memorable Moments From his Career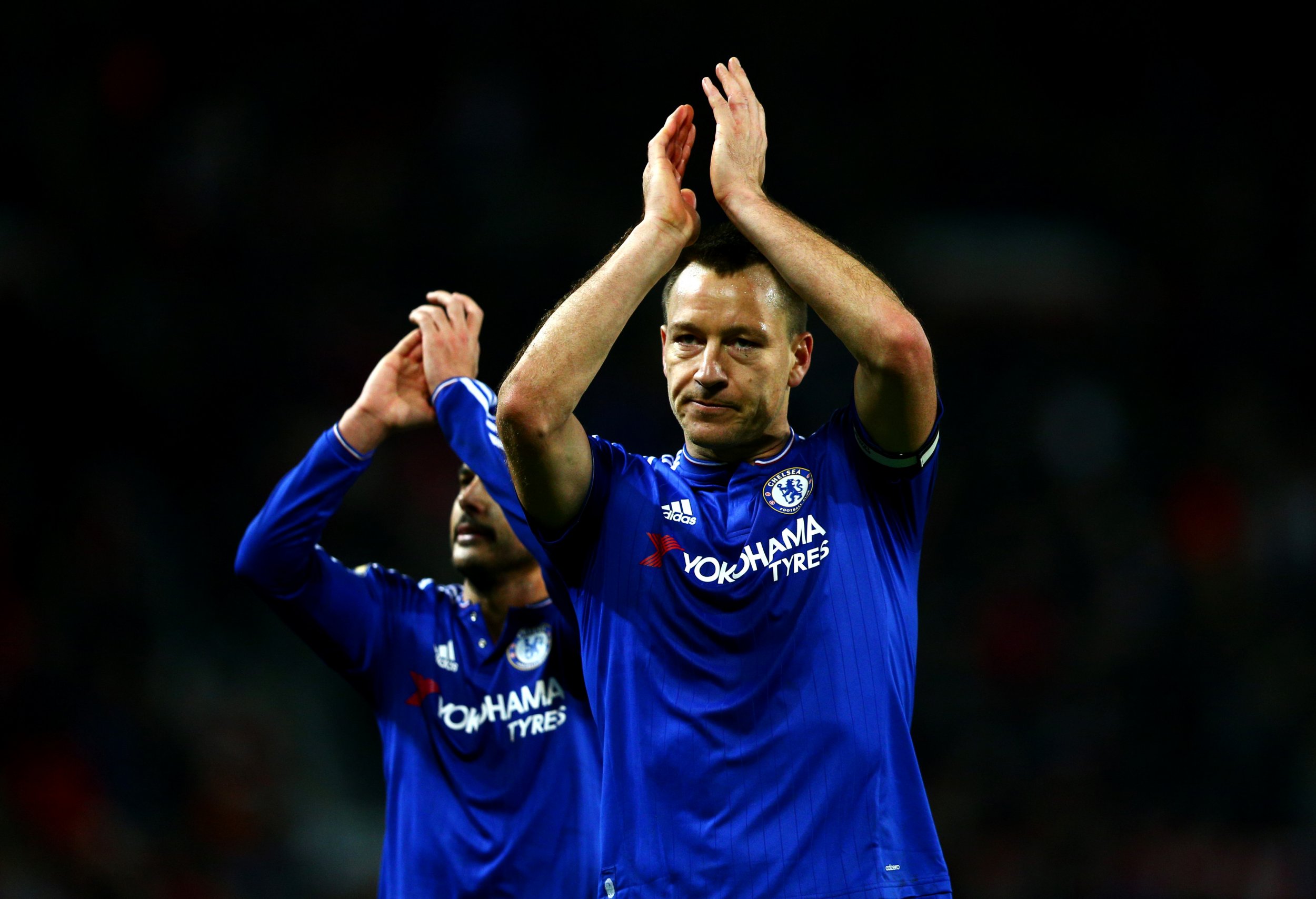 For almost two decades, John Terry and Chelsea have been synonymous.
Terry made his Chelsea debut against Aston Villa in 1998, a full five years before Roman Abramovich purchased the west London club and changed the course of English football history by lavishing money on the operation.
Since then, Terry has been a fixture at the heart of the Chelsea defense. But he's now 35, a pensioner in the world of football, and so the club has decided not to renew his contract at the end of the season, a decision confirmed by Terry on Sunday.
That situation could yet change with the arrival of a permanent new manager to replace Guus Hiddink, with a Chelsea club spokesman noting that Terry had been advised his situation could change in the coming months.
As Terry prepares for a potential curtain call at Stamford Bridge, we look back at the five most memorable moments from his career.
'The Slip' vs. Manchester United, 2008 UEFA Champions League Final
A genuinely startling moment that stands out to this day, for the imagery as much as the action. With Chelsea and Manchester United locked at 1-1 in the UEFA Champions League Final after extra time in the Luzhniki Stadium in Moscow, the first all-English final went to penalties. With steady rainfall having slickened the pitch, Terry had a chance to win Chelsea its first Champions League. Instead he slipped, his shot shaving the outside of the post. Childlike, he sank to the ground, head buried between his knees amid the drizzle. There was a little art in the great failure.
'The Torpedo,' 2010 World Cup vs. Slovenia
Love him or hate him—and there were plenty of lovers and perhaps more haters, with very few in between—Terry is undeniably one of the last of a disappearing breed of top-class defenders willing to sacrifice their bodies to prevent a goal. Amid the detritus of England's 2010 World Cup campaign in South Africa came this iconic image—Terry launching himself as a human torpedo to block a shot against Slovenia. Had the ball caught him in the head, as was his intention, it would have knocked him out. He didn't care. That is Terry the player, in a gesture.
Craig Bellamy interview, 2010
Terry will be remembered for off-field distractions as much as his titanic performances on the pitch. Exhibit A: the Wayne Bridge affair. In the early months of 2010, Terry used a super-injunction to prohibit coverage of an affair he had reportedly had with Vanessa Perroncel, a former girlfriend of Terry's England teammate Wayne Bridge. That injunction was eventually thrown out, and there followed an extraordinary game between Manchester City, Bridge's new team, and Chelsea when Bridge refused Terry's offer of a handshake. An interview that Manchester City player Bellamy gave to Sky Sports following the game was even more startling, as the Welshman claimed that "everybody in football knows what he [Terry] is like." The saga cost Terry the England captaincy.
Collecting the 2012 UEFA Champions League in his kit
Quintessential Terry again, with a gesture that riled and provoked adulation in equal measure. He was Chelsea captain but suspended for the Champions League Final against Bayern Munich, having planted his knee in the back of Alexis Sanchez in the semi-final against Barcelona. Chelsea beat Bayern on penalties and up stepped Terry, in full kit, to collect and raise the trophy. To some, it was a further example of unfounded braggadocio; to others, a demonstration of commitment. At the very least, you could never accuse Terry of being boring.
Header vs. Barcelona, Champions League, 2005
If there was ever a goal to sum up a player… Chelsea had given away a three-goal advantage in this Champions League round of 16 game, and Barcelona, thanks to the brilliance of Ronaldinho, looked to be heading through. Then, with 15 minutes remaining, Terry rose highest from a corner to thump a header past Victor Valdes in the Barcelona goal. The game's most belligerent character had spoken with his own crunching eloquence to send Chelsea through.