John Travolta Claims Scientology Helped Him and Wife Kelly Preston Cope with Son's Death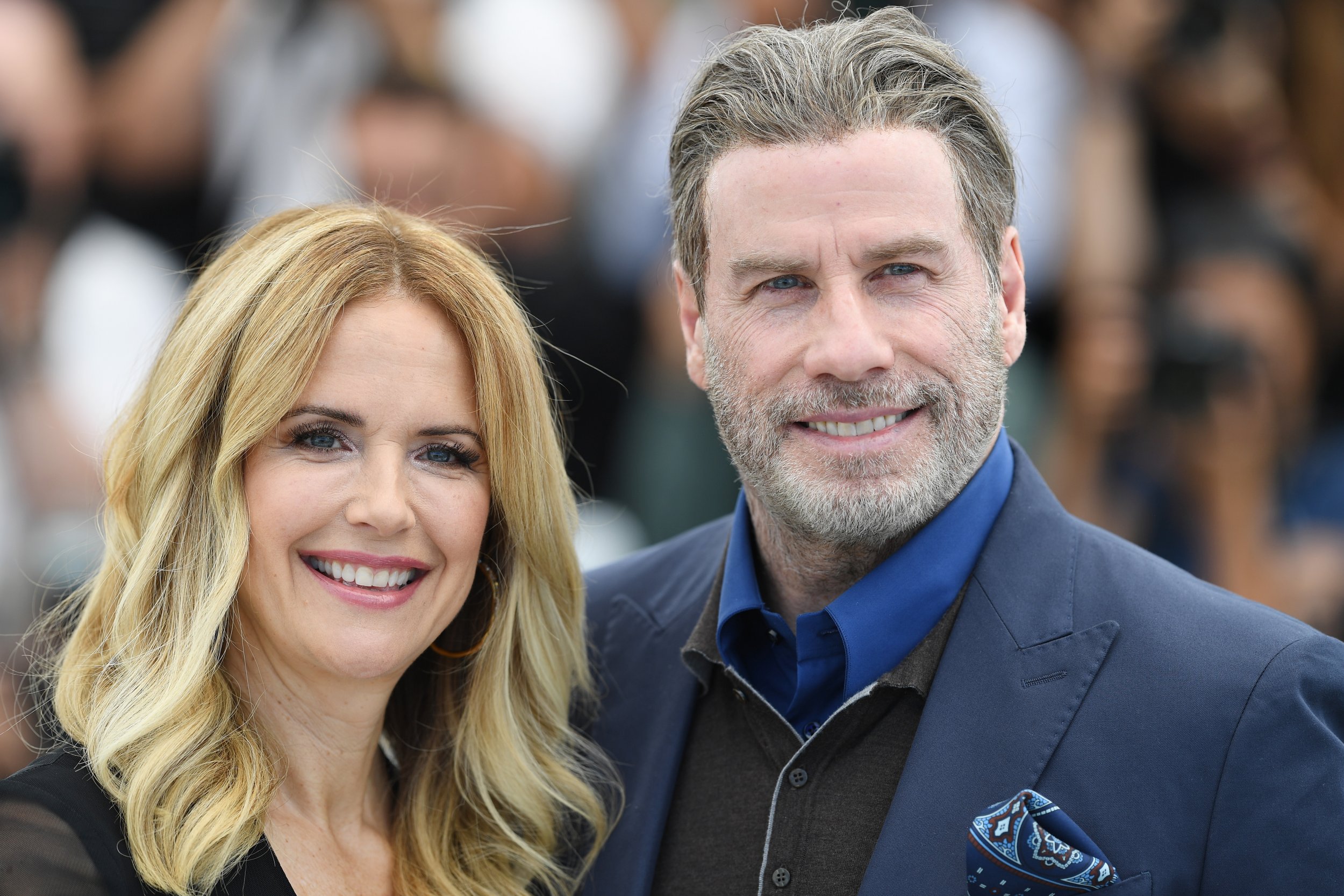 When coming down on hard times, many turn to religion as a way to help them cope. John Travolta and wife Kelly Preston, in fact, claim Scientology helped the couple deal with the death of their late teenage son, Jett Travolta.
In January 2009, Jett died after suffering from a seizure while vacationing with family in the Bahamas. He was 16. "It's the worst thing that's ever happened in my life. The truth is, I didn't know if I was going to make it," Travolta told Us Weekly in an interview for its upcoming February 4 issue.
Travolta and Preston, who are also parents to 8-year-old Benjamin Travolta and 18-year-old actress Ella Bleu Travolta, attribute their healing to Scientology.
"The church never left our sides for two years," Travolta said. "I don't know if I would have made it through without their support. Our church is the number one thing that keeps us grounded."
While actress and activist Leah Remini has been very vocal in her disdain for the Church of Scientology, Travolta has been an active member and supporter of the religious organization since he joined in 1975 while filming The Devil's Rain. Other celebrities like Tom Cruise, Elisabeth Moss, Michael Peña, Laura Prepon, Kirstie Alley and Riley Keough are affiliated with the Church as well.
At the 2018 Cannes Film Festival, Travolta spoke about his Scientology affiliation during a Q&A portion for a master-class conversation he participated in. When he was asked by an attendee to share how he maintains positivity in his life, he cited Scientology as one of the sources to his happiness.
"I practice Scientology, and we do very simple things to get ourselves in better shape: take care of yourself, get good sleep, be better parents, be productive, be motivated. It sounds simple, but they all contribute to your well-being," he said. "And surround yourself with people who are positive influences because one bad egg can spoil everything."
Scientology has been heavily criticized as of late. Remini's A&E docuseries Scientology and the Aftermath is among those taking aim at the religion. Travolta, however, has opened up about his thoughts on HBO's Scientology documentary Going Clear.
In speaking to Tampa Bay Times in 2015, Travolta said the individuals featured in Going Clear are "people who were disgruntled with their experiences."
"I've been so happy with my [Scientology] experience in the last 40 years that I really don't have anything to say that would shed light on [a documentary] so decidedly negative," he said. "I've been brought through storms that were insurmountable, and [Scientology has] been so beautiful for me, that I can't even imagine attacking it."