Is John Travolta Dead? Siri Might Tell You He Is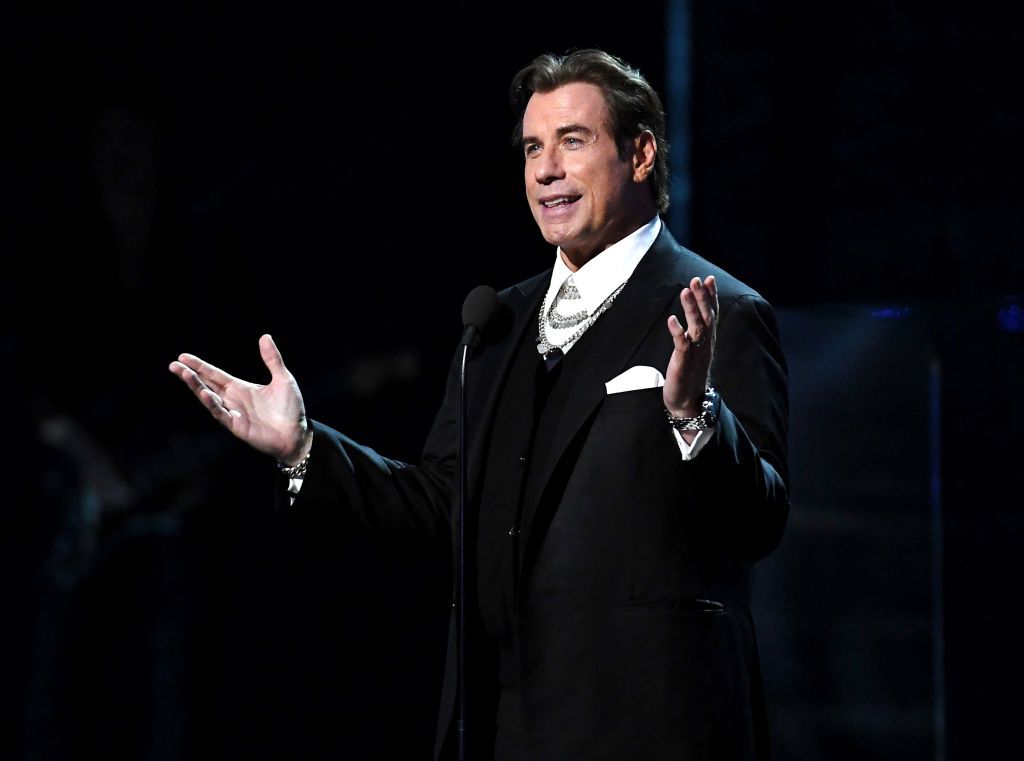 John Travolta's career isn't exactly thriving, but that doesn't mean the actor is dead—no matter what Siri might tell you. Apple's "intelligent personal assistant" has been telling some users that Travolta passed away nearly a decade ago, Business Insider reported.
We tried asking "Hey Siri, how old is John Travolta?" in the Newsweek offices on Tuesday morning, and, indeed, she replied with the same false answer: "John Travolta died January 3, 2009 at age 54."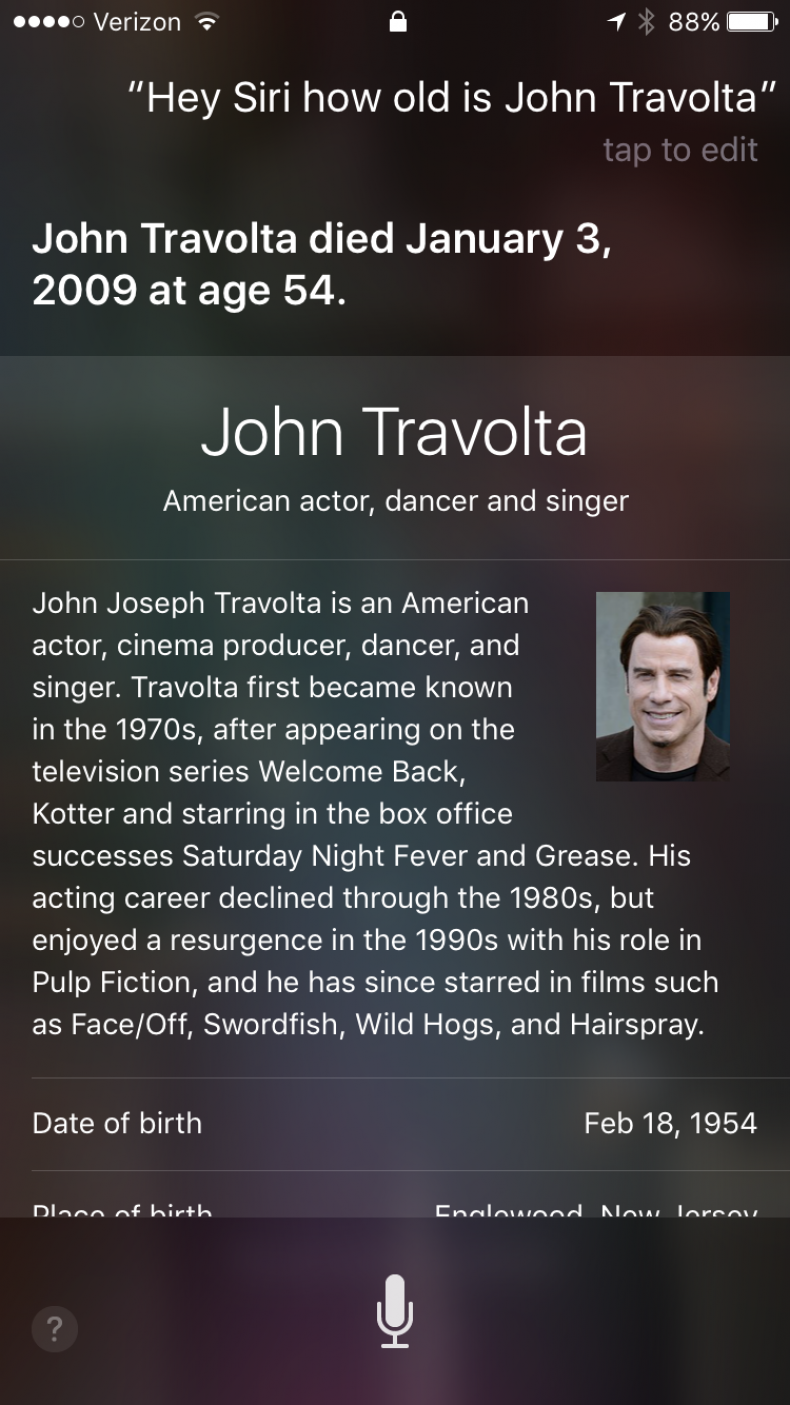 To be clear, Travolta, 63, is very much not dead. But maybe Siri is confusing the man with the career, even if Travolta hasn't been entirely inactive in the nine years since January 2009. During this period, he has appeared in films such as From Paris With Love, Killing Season and The Forger, and more recently he starred in the role of Robert Shapiro in the high-profile and acclaimed FX series The People v. O. J. Simpson: American Crime Story (2016).
Travolta's long career began in the 1970s. He earned his first Oscar nomination for his performance as Tony Manero in Saturday Night Fever (1978), then picked up a second nomination nearly 20 years later for the role of Vincent Vega in Pulp Fiction (1995). He also played Danny in Grease (1979) and Vinnie Barbarino in the television series Welcome Back, Kotter (1975-1979) and later appeared in hit films like Look Who's Talking (1989), Get Shorty (1995), Face/Off (1997) and Hairspray (2007).
Travolta was set to portray notorious mob boss John Gotti in a new biopic. But Gotti was reportedly pulled on Tuesday, just 10 days before its release. But don't panic—the delay doesn't seem to have anything to do with Travolta or mortality. Rather, Lionsgate reportedly sold it back to Emmett/Furla/Oasis Films so that producers could have the kind of wide release they wanted for it.
So why is Siri saying Travolta is dead? One possible explanation is that the assistant software might be mixing up Travolta with his son, Jett, who died on January 2, 2009. Jett was just 16 when he suffered a fatal seizure while on a family vacation in the Bahamas.
It was "the worst thing that's ever happened in my life," Travolta said of his son's death in an interview at the Theatre Royal Drury Lane in London in 2014. "The truth is, I didn't know if I was going to make it. Life was no longer interesting to me, so it took a lot to get me better." He credited the Church of Scientology—he is a longtime member, and one of its most famous—with helping him recover.
So while it's perhaps true that his son's death put Travolta's own emotional life in danger—he said he "didn't want to wake up" after his loss—it's unlikely Siri was making a philosophical statement about a parent grieving for his child. She's made mistakes before, including when she said that Bulgaria's national anthem is "Despacito."
Apple did not immediately respond to Newsweek's request for comment. Travolta's publicist could not immediately be reached.