Trump Voter Jon Voight Says Mar-a-Lago Raid Is Start of 'Third World War'
Actor Jon Voight voiced his support for former president Donald Trump in a new video on Twitter, calling the FBI's raid on Mar-a-Lago the start of a "third world war."
The actor, who is a vocal Trump voter, posted a 2-minute-long clip on Twitter on Wednesday condemning the search of Trump's residence in Florida that took place earlier this month as part of an investigation into the removal of some presidential records at the White House.
Trump called the raid "prosecutorial misconduct" and a "weaponization of the Justice System," saying that the search was hatched by "Radical Left Democrats" seeking to prevent him from running for president in 2024. Meanwhile, some conservatives are speculating that Trump may lose significant backing from the GOP for another presidential run.
In his video on Wednesday, Voight said: "Did they ever attack Obama's home or Clinton's? And why not? Because President Trump knows that the swamp are all lies and he once drowned them, and they're all afraid you will see the truths. Wake up America, see this lie."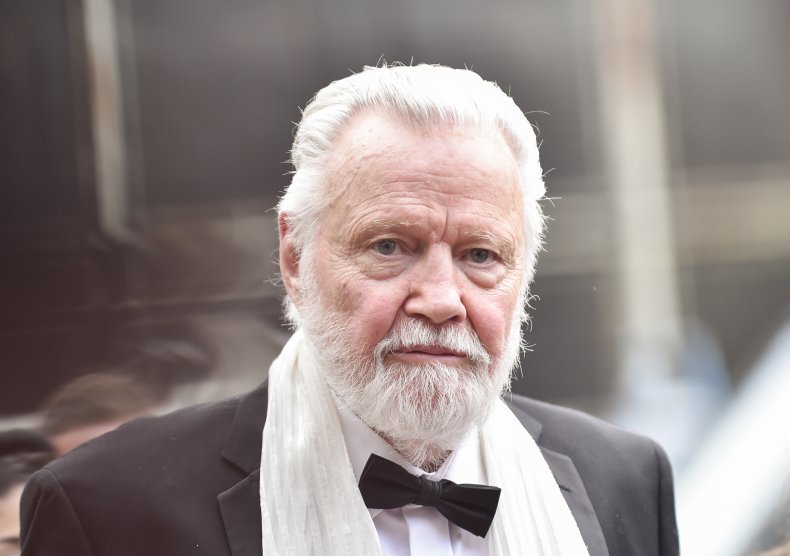 Voight went on to say: "My friends, the deceit will surely die, for no man shall turn truths for their ego, for their unrighteousness. Because our witness will surely condemn this war. The third world war. Yes, it's been turned into a war."
The Ray Donovan star, who is also the father of actor Angelina Jolie, added that he has hope for the future and reiterated his allegiance to Trump should he run in 2024.
"This is America and my fellow Americans, I'm proud to be an American, and I know that we will be saved, that there is a plan," he said. "That the one president who had our true trust was President Donald Trump, and he will do it all over again. With the prayers, the hope, the love, the trust of all the American people once again, may God watch over all and make this land great again."
Voight's videos shared on social media have long proclaimed his political views. In one video posted in June, the actor called for President Joe Biden's impeachment.
"[Biden] has taken down our morals, our true gift of the land of the free. He must be impeached," Voight said. "We cannot wait another second having him dictate our path. Let us work together, get him out and make this country [what] it stands for—greatness, the land of opportunity, the land of the greatest soil our forefathers fought for."
And in 2019, Voight used Twitter to support Trump after Democrats opened an impeachment inquiry into the then-president, saying that "this is a war against the highest nobleman who has defended our country and made us safe and great again."
Newsweek reached out to a representative for Voight for comment.