John Waters On A Restored 'Female Trouble,' Why Prison Inmates Are His Core Audience, And the Only Place to Get a Face Lift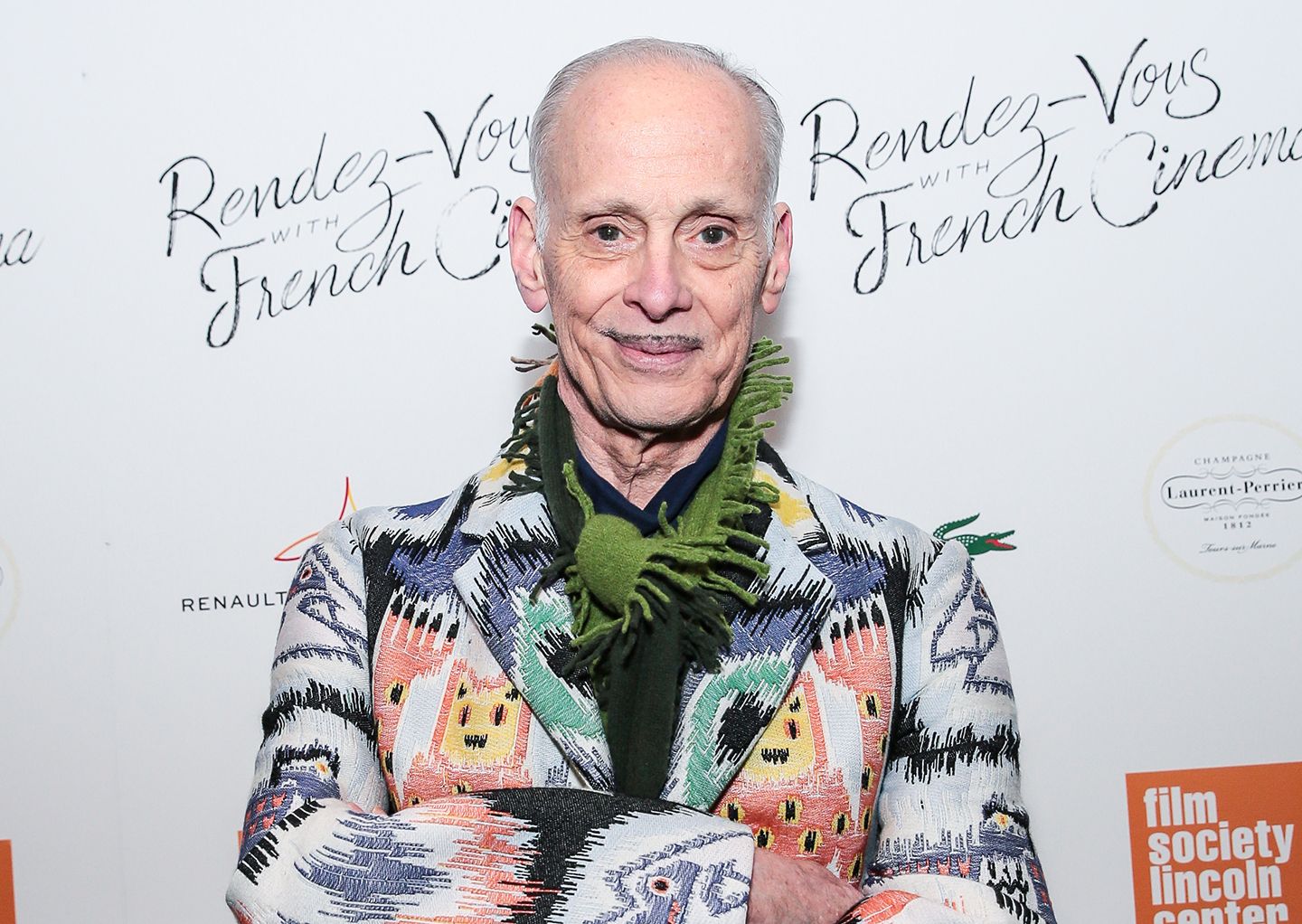 The transgressive 1974 film Female Trouble is officially a classic. In certain circles it always was, of course, but a new 4K digital restoration from the Criterion Collection, with bonus footage, puts a garish cherry on top.
John Waters was 25 when he wrote, produced and shot the film, for $25,000, on the streets of his beloved Baltimore. It was the second in his Trash Trilogy (between 1972's Pink Flamingos and 1977's Desperate Living) and starred the Dreamlanders, his regular troupe of eccentrics, led by Waters's childhood friend and muse, Harris Glenn Milstead, aka Divine, and including Cookie Mueller, Mink Stone, David Lochary, Edith Massey and Mary Vivian Pearce.
Trouble begins with Divine's character, Dawn Davenport, shoving her mother into a Christmas tree when she doesn't get black cha-cha heels. All manner of crime and hilarious grotesquerie ensues, ending with Dawn frying in the electric chair. Waters, who would go on to direct nine more films, including his 1988 crossover hit Hairspray, spoke to Newsweek about how time has treated his demented baby.
So this is quite an honor!
You know, in the old days Criterion did Polyester and Pink Flamingos on laser disc, but not to this level of restoration. And we found new footage. It's just amazing what they can do.
It's funny. Female Trouble wasn't a hit when it came out. It was thought of as Pink Flamingos's poor stepsister—kind of the way Cry Baby was thought of a Hairspray's poor step sister. It's the fan's who decided which of the films they liked best, and the ones they quote the most.
Trouble is a treasure chest of quotable lines. What's your favorite?
When Dawn says to her daughter Taffy, "A team of doctors examined you, and I don't like it any better than you do, but you are most definitely retarded." It's the most politically incorrect line in the whole movie, and it still makes me laugh, I'm embarrassed to admit. But then I am politically correct, and Dawn was intended as a parody of a bad mother. Naturally she would use the r-word.
Doesn't Dawn also beat Taffy with a car aerial?
Yes! The reason I put that in was because my sister was a social worker, and she told me that child abusers used them because they don't leave marks.
When you watched the restored Female Trouble, what was your impression?
Kind of what my father used to say: "What were you thinking?" [Laughs]
Funny you should say that because that was what I thought when I watched it again. And you made it in 1975! [Laughs] Well, I was trying to do an old fashioned vehicle for Divine—like [the 1958 Susan Hayward film] I Want to Live! I was going to murder trials at the time. I was an anti-capital punishment activist.
Weren't you involved in Baltimore Governor Martin O'Malley's campaign to repeal the death penalty?
I was and it was repealed [in 2013]. When we filmed Female Trouble the death penalty still existed, but they had the gas chamber not the electric chair. What was amazing was that the warden at the prison where we filmed let us bring in an electric chair.
Just goes to show you that everyone wants their 15 minutes of fame.
And he did go on to play a cop in Poyester. He was great. I remember Divine was kind of scared about walking into that prison in drag with a shaved head.
Divine died too soon, in 1988. What's it like watching him now?
It's great and sad. Divine died when he was in his '40s, which is the age of my friends' children. I'm still shocked he's dead. And seeing the movie—it would be a lot better if he was alive and coming to the opening.
That opening was at the Provincetown Film Festival in June. But the original premiere was in a prison, right?
Yes. I've showed it in prison several times. I used to teach in prison.
What were you teaching?
That's a good question! [Laughs] It was called art because it had something to do with a computer. The warden was a woman and very liberal. I taught there for years—I wrote about it in my book Crackpot.
What was the reaction of the prisoners? Did they get it?
Yeah, they got it. They were laughing. Prison audiences are always good. That's my core audience. Are you kidding? That's ground zero of my humor.
Is there a scene that still manages to shock you?
There's one, which you'll see in the new Criterion version. I was into the reality thing before reality TV happened—like having Divine eat shit in Pink Flamingos, and it's hard to top that. But the scene where Divine is playing Earl Peterson in Female Trouble, and Mink comes to visit him? He pukes on her. I wanted Divine to puke for real, but he couldn't. So we gave him ipecac, and he still couldn't puke. It's on the bonus footage. It's really hard to watch.
Your hero, French author Jean Genet, said "Crime is beauty," which influenced Dawn.
Genet influences everything I do. When I got dressed this morning I was influenced by him. I'm wearing a monogrammed, button-down shirt with the sleeves rolled up, which is a look I like.
Someone wrote that Dawn foreshadowed the life of Anna Nicole Smith. Would you agree?
Not really. I have nothing against Smith, but I think Dawn was more intellectual. [Laughs] Dawn wanted to be Elizabeth Taylor, and Anna wanted to be Marilyn.
Marilyn or Jayne Mansfield.
Mansfield is who who Divine wanted to be. And Godzilla. The two put together.
Are you working on any films now?
I'm writing my book, Mr. Know it All. But yes, I keep getting paid to write movies and then they don't make them. Recently, HBO paid me very well to write a sequel to Hairspray, which I liked, and we'll see if it ever happens. I'm still in the movie business, I'm just not shown in the movie business. And then all my old ones keep coming out.
The books do better than the movies. Just keep telling stories—it doesn't matter.
And you're still doing photography and art?
Yes. I'm having a huge retrospective at the Baltimore Museum in the fall, and it travels to the Wexner Center for the Arts in Columbus, Ohio.
You were born in Baltimore, shot most of your films there, and you still have a house in the city. What is it about the place that continues to inspire you?
I like it even better than ever because it's the only place I know that's cheap enough to have a bohemia—I'd call it a fancy bohemia. I hate it when people try to act rich. Real rich people hide it. You can only really be rich if you live in Switzerland. It's also the only place you should ever get a face lift, because you don't notice them. If you ever say, "She had good work," it's because it's bad work—because you notice.
I love your line, "To understand bad taste you must have very good taste."
My mom taught me very good taste, and I wouldn't have been able to break the rules if I didn't know them.
Like abstract painters or jazz musicians.
Jazz musicians are different—you have to be a heroin addict.
Did you ever do heroin?
In my life? Once, but I hated it. Pukin' and itchin' is not my idea of a good night.
Your 2014 book Carsick was about hitchhiking across America, from Baltimore to San Francisco. During the trip you were picked up by a 20-year-old conservative town councilman named Brett Bidle. Not only did he drive you to Ohio, but he found you again and drove you to Denver, simply because he enjoyed your company.
I just heard from him.
Really?
I was at his wedding this year. And recently I drove across the country again and stopped at the same corner where he dropped me off and took a picture and sent it to him.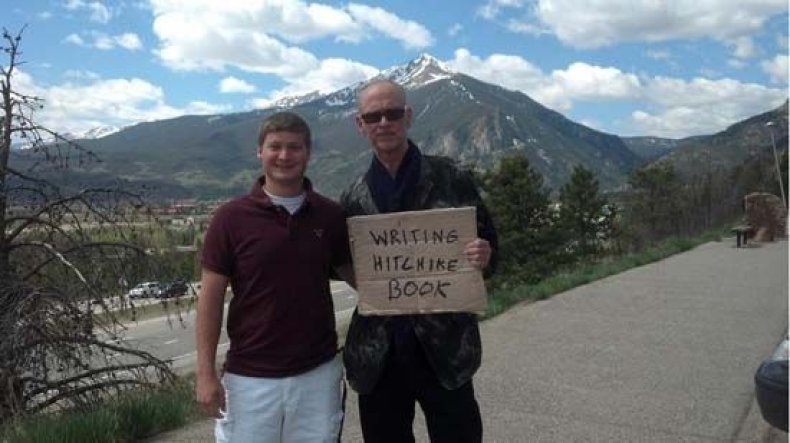 Did you hitchhike this time?
No. I now have a car.
I have to ask: What kind of car?
I always have a Buick. It's so plain you could look right at it and not know what color it is. It's because I don't want to be noticed. And so I can rob banks.
Somehow I think you'll still be noticed. But, getting back to Bidle, what struck me about the story was that you were polar opposites in almost every way—politically, lifestyle, etc. He was quoted as saying it was special for him because, "It was two people able to agree to disagree and still move on and have a great time."
Yes. I'm not a separatist.
But looking at America right now, and seeing how divided it is, could that happen today?
Yes, it is possible. I do know Republicans who I'm friends with. We don't talk about politics a lot, I'll admit that. But certainly I still feel that if you want to change somebody's mind, you make 'em laugh. It's the only choice. And then they might listen.