John Wayne Gacy Case: Authorities Release Two New Sketches of Infamous Serial Killer's Victims
Authorities have released sketches of two unidentified victims believed to have been murdered by serial killer John Wayne Gacy.
The photos were released on Monday by the National Center for Missing & Exploited Children and the Cook County Sheriff's Office. Investigators said they hoped that by releasing the images, they can find the identities of the remaining victims in the 40-year-old case. The images are facial reconstructions created by a forensic artist to show what the victims may have looked like.
Victim John Doe 10 is a white male between the ages of 17-21 years old and stood approximately 5'7" to 5'11" tall, according to the National Center for Missing & Exploited Children.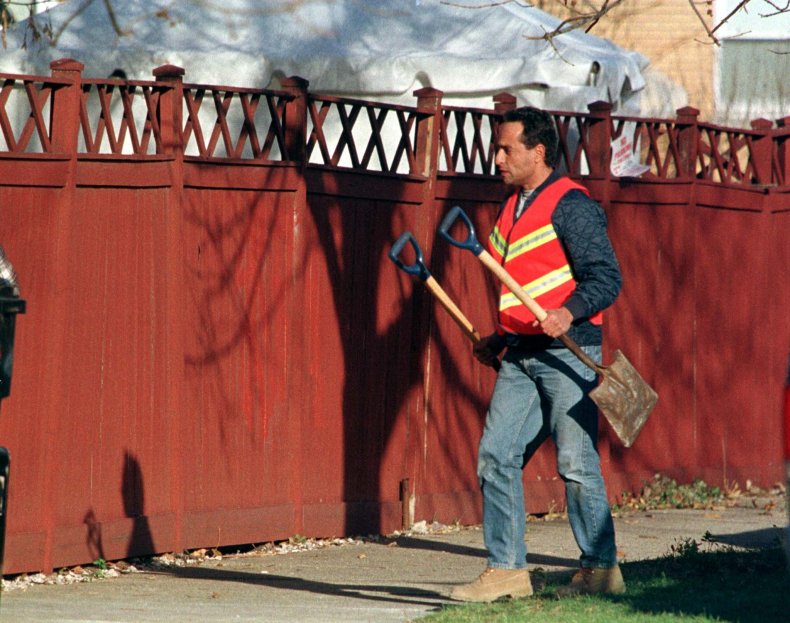 "He had sustained an injury to his left clavicle prior to his death that had healed well over time. The male also had been treated by a dentist in life as a few dental fillings were observed," the center stated. "It's estimated that the male died between 1972-1978."
The second victim, John Doe 13, is a white male from the ages of 18 to 22 years old and stood approximately 5'9" to 6'02" tall, according to center. The male had dark brown wavy hair and "one of his upper teeth was displaced behind another tooth." He died between 1972 to 1978.
Newsweek has reached out to the Cook County Sheriff's Department but did not hear back in time for publication. Cook County Sheriff's Detective Sgt. Jason Miller told CBS News that he hopes the facial reconstructions of the sketches will help with the case.
"Hopefully, based on that reconstruction, or that approximation, we'll get some more leads," Cook County Sheriff's Det. Sgt. Jason Moran said.
Gacy was caught in December 1978 after he sexually assaulted, tortured and murdered at least 33 boys and men from 1972 to 1978. Most of Gacy's victims were found in his home in Norwood Park Township in Chicago, but police have struggled to identify the victims. There are six bodies of Gacy's victims that have remained unidentified, USA Today reported.
Last year, DNA analysis confirmed the identity of one of Gacy's victims, Chicagoist reported. James Byron Haakenson left his home in Minnesota when he was 16-years-old and was found in the infamous serial killer's crawl space in 1978.
New technology has led to the potential solving of cold cases in recent months. In April, California authorities arrested a suspect in the Golden State Killer case, in which a man raped and killed women and couples during the 1970s and 1980s. Joseph James DeAngelo, 72, was charged with six counts of murder after his DNA was linked to the murders of Lyman and Charlene Smith in 1980, The New York Times reported. DeAngelo, who is an ex-cop, is suspected of committing 12 murders.
Anyone who has information about any of the unidentified victims is encouraged to call the National Center for Missing & Exploited Children at 1-800-THE-LOST.