John Wayne Gacy's Property in Illinois Where 29 Bodies Were Found is For Sale
The property where John Wayne Gacy used to live and lure his victims is for sale in suburban Illinois. The house, which is listed by Prello Realty, isn't Gacy's original home, but it is the same land where 29 of the serial killer's victims' bodies were found.
Gacy's original home was torn down in 1979, just a year after the gruesome discoveries on his property, according to TMZ. The home now standing on the property has no direct ties to the murder, except for the fact that Gacy buried many of the people he killed under his original home.
If the true-crime history doesn't scare off a buyer, the home is available for purchase for $459,000. It's a three-bedroom, two-bathroom family home in Norwood Park, Illinois, a northwestern suburb of Chicago. Chances are, a new buyer may not even know about the property's dark history. In Illinois, realtors don't have to disclose crimes on the property.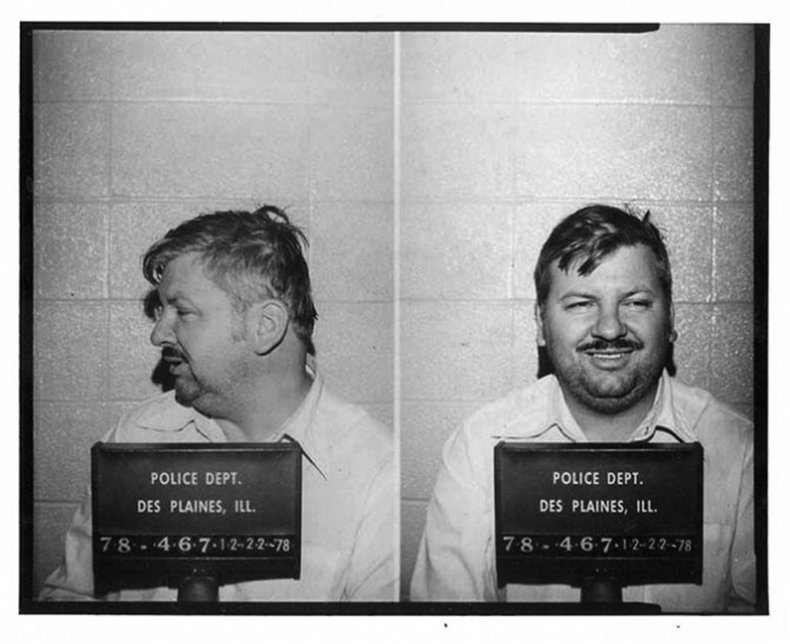 It's believed Gacy killed his known 33 male victims on the property, though he disposed of some bodies in the Des Plaines River. Gacy, also known as the "killer clown," is believed to have killed more than the confirmed number.
The murderer was part of the Jolly Jokers club in the Chicago suburbs and often performed at children's birthday parties. He lured young men through his job as a construction worker, and is said to have offered them construction work before torturing and strangling them, according to Biography. Gacy also raped his victims, and throughout his life, was believed to struggle with accepting his own sexuality. Gacy's clown identity was called "Pogo," and he often painted images of his alter ego while behind bars.
Gacy became a suspect to police when a handful of teenage boys reported Gacy for sexual assault. Later, more came forward and claimed Gacy had raped them. The largest number of murders he committed seemingly came in the 1970s, all while police were suspicious about his actions. The serial killer was executed by lethal injection in 1994.
The killer clown is one of America's most notorious serial killers, likely because of his quiet, suburban lifestyle. He's also become synonymous with the creepy, fear-invoking elements of a clown, as Gacy was believed to have dressed in his birthday party costume during some of the murders.