Why Keanu Reeves Needed 180 Suits For 'John Wick 3'
John Wick ruins a lot of suits while shooting faces around the world. In John Wick: Chapter 3 - Parabellum, Keanu Reeves and his stunt doubles wear nearly 200 suits—that's just for two costumes, John Wick series costume designer Luca Mosca told Gothamist.
"When you do an action movie you don't dress up in one costume," Mosca said. "We had a hundred suits standing by, all identical or almost identical, and then once in Africa, once he sought redemption, then he dresses up with a second suit."
The most important is the hero suit. "A hero suit is the one that fits perfectly. It is the number one costume, and that is made to look fantastic on the actor when there is a walk and talk," Mosca said.
Many of the suits comprising two different John Wick outfits reflect different stages of damage, from "pristine to looking trashed," Mosca said. As in the previous John Wick movies, for which Mosca was also the costume designer, Wick takes a serious beating as he faces off against bullets, fists and knives.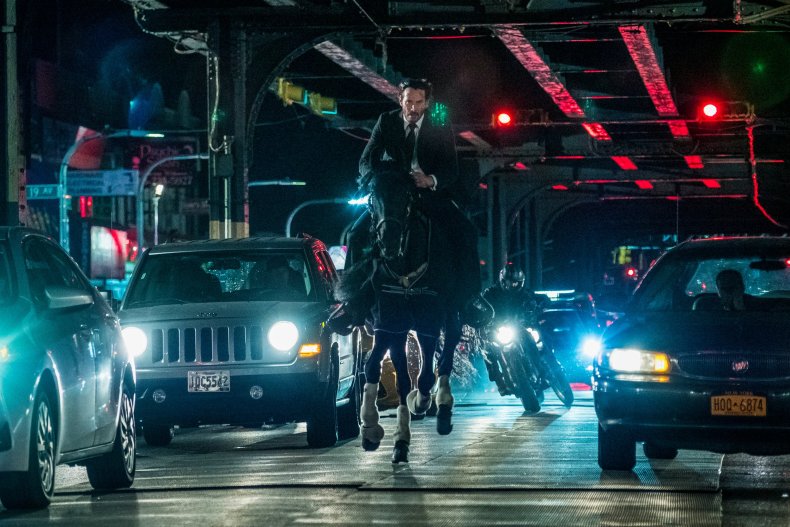 "It's really almost like a mathematical formula," Mosca said. "You take the script and together with the director, assistant director, stunt coordinator, you determine, as the costume designer, how many stages of the suit are needed. Even if you see the same costume, which is the same black suit with a black shirt and a black tie … they all have different tears, different cuts and bruises, and smears of dust, bloodstains, etc."
Additional suits are designed for specific action scenes. More fabric in the armholes, crotch and inseam give the range of motion Keanu Reeves needs to maneuver in combat. All those battle damaged suits, stunt double outfits and action suits add up. "When I come down with a final answer and I tell you, for the black costume alone, John Wick had around 80 suits, well then you understand why," Mosca said.
Mosca also delved into the plot of John Wick: Chapter 3 - Parabellum, which starts immediately where John Wick: Chapter 2 ends. "His buddy Winston (Ian McShane), the manager of the Continental Hotel, gave him an hour to run away," Mosca reminds us. "So that hour is really very important for John to try and run away. We pick up exactly at the same time and point. So the first half of the movie, until he goes to Africa, is done in the same exact costume as John Wick: Chapter 2."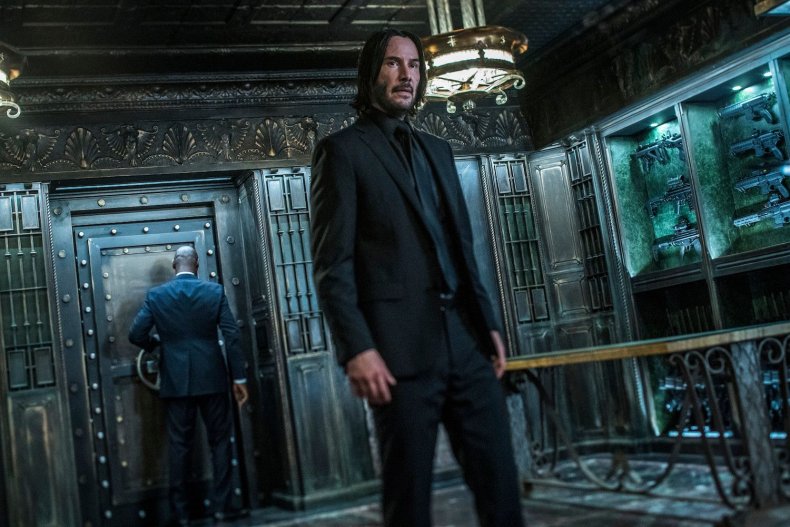 John Wick: Chapter 3 - Parabellum is out in theaters May 17.