John Wick 3' Release Date: After New Trailer Debuts, Can the Legendary Hitman Escape a $14MM Bounty?
The story of a merciless hitman will enter its third chapter this summer, but now, the grace period is over.
John Wick: Chapter 3 - Parabellum released its first official trailer Thursday, which has currently been viewed over a million times on Twitter. The high-action movie will star Keanu Reeves—of course—and Halle Berry.
The movie's main motto was revealed in the trailer as, "If you want peace, prepare for war."
The newest sequel will follow Wick right where John Wick: Chapter 2 left us in 2017. A $14 million bounty was put on the legendary assassin's head after he went against the code of the Continental—killing Santino D'Antonio in the neutral zone—labeling him as "excommunicado." The 2017 film concluded with Wick on the run, which is the exact place the May 17, 2019 film will begin.
The trailer opens up with Winston's quote from the conclusion of the second film: "Jonathan, what have you done?"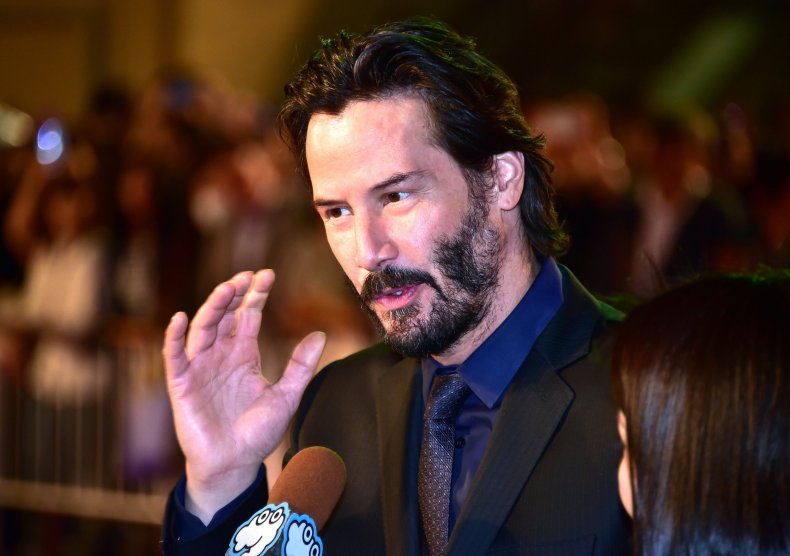 With ominous thunder and rain, the sharply-dressed Wick runs to find some sort of ally. Not immediately known from the previous films, the hitman seeks help from a Russian-accented woman.
"There's no escape for you, the high table wants your life," the woman is heard saying.
The mystery woman reveals that she cannot help Wick after asking for "passage." While it is obviously a high-stake time for Wick, it seems that the odds are "even" for his survival.
"Do you expect him to make it out?" the Hotel Manager asks.
"A $14 million bounty over his head and everyone in the city wants a piece of it? I'd say the odds are about even," Winston answers.
In true John Wick fashion, the trailer shows intense fighting sequences and Wick surviving near-death experiences, using the most unlikely of weapons.
At the conclusion of the trailer, it looks to be that Wick finally finds an ally in Berry's character Sofia. She has not made any previous appearance in the franchise; however, it's hinted that Sofia is a part of Wick's past.
"We're not going in like the old days, it's just a conversation," Wicks says as Sofia loads a magazine.
"It's never a conversation with you, John," she fires back.