Who Is Chad Stahelski? 'John Wick 3' Director Was Keanu Reeves' Stuntman Before Movie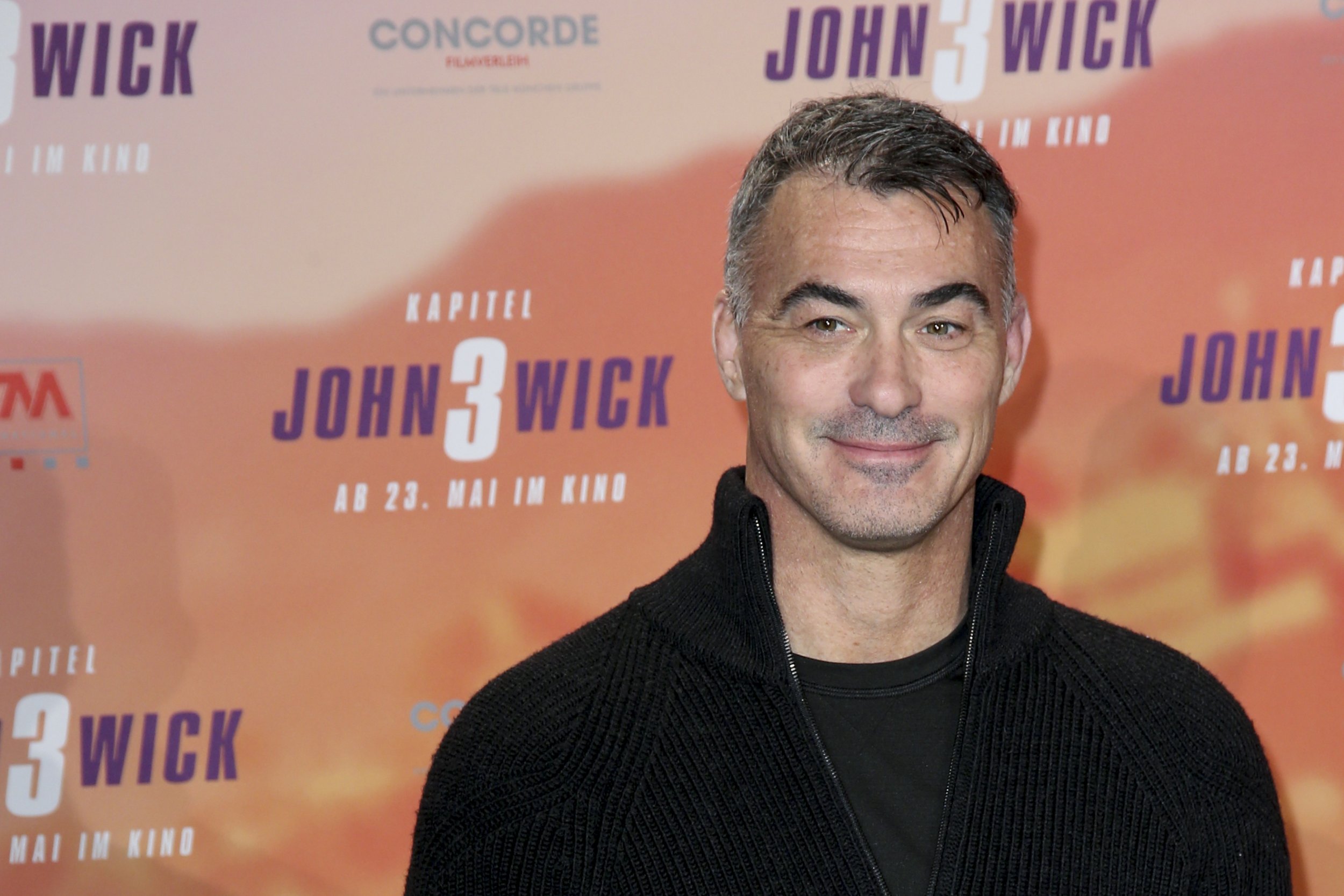 Long before Chad Stahelski worked behind the screen co-directing John Wick and later solely directing the second and third chapters of the action thriller franchise, Stahelski often played a huge role on screen.
He was featured in dozens of action-packed Hollywood blockbusters, but thanks to the power of technology and the magic of the cinema, you likely had no idea it was Stahelski you were seeing perform some of the most heart-stopping stunts in movie history. That's because Stahelski was a stunt double.
In fact, it was his work as a stunt man and coordinator that sparked his relationship with Keanu Reeves, star of the John Wick trilogy, long before Stahelski directed the actor. Stahelski worked on the acclaimed 1999 film, The Matrix, and was cast as Reeves' stunt double for the character Neo.
That film was only the beginning of Stahelski and Reeves' partnership. With more than 70 stunt credits to his name, Stahelski worked with Reeves on a number of films including The Replacements, The Matrix Reloaded, Thumbsucker and Constantine. Stahelski was also hired on to choreograph the fight scenes in Gerard Buttler starring film, 300.
Through his stunt coordination and training company 87eleven, which he owns with John Wick co-director David Leitch, Stahelski has worked on nearly every major fight scene in film over the last five years including Hunger Games, Expendables, The Wolverine and several others.
The multi-black belt explained the origin of his company, which trains martial arts stunts to performers and casts, during an appearance on The Hollywood Reporter's Behind the Screen podcast series, released on Friday.
"Before Matrix had come out, martial arts in films was considered just its own genre—martial arts action. It wasn't even mainstream action at the time if you remember like True Lies [1994] and some of the westerns and stuff that was going on at the time. Martial arts was considered—not in a bad way—but a low brown, B movie kind of thing, and then Matrix pops and then like, oh wow. Big budget studios films wanted martial arts fight scenes," Stahelski explained. "The version of martial arts kicking and all that kind of stuff was almost looked down upon by western filmmakers and audiences as [in], 'Well we want the big muscle, one punch stunts [and the] guy's down.' And then Matrix goes, 'Oh it's cool to do wirework and flashy kicks and flips. And now it's fun. It's fantasy land.' It opened the door to all The Matrix influence films and superhero movies."
The only problem was that there weren't many stunt teams with the knowledge to help choreograph martial arts action scenes—except Stahelski and his buddies.
"After spending so long with Yen Woo Ping [martial arts choreographer and director] and having the background me and my little fellow clique of stunt performers had, we became—fortunately for us—kind of in demand as people to choreograph the films. And we honestly didn't know what we were doing. We were just in the right spot at the right time," Stahelski continued.
The Massachusetts native practiced martial arts since he was a child. However, it was during his time as a student at the University of Southern California where he was first introduced to the Inosanto Academy, led by renowned martial artist Guru Inosanto—otherwise known as Bruce Lee's former training partner, Daniel Arca Inosanto—according to 87eleven's website. Stahelski's dedication to the craft led him to become an instructor under Inosanto. He was also one of the first Americans to ever compete in Japan's esteemed mixed martial arts competition Shooto.