'John Wick' X 'Fortnite' Challenges Leak: New Skins and Bounties with New Move Tie-In
After helping the Avengers defeat Thanos, Fortnite is having it's second move tie-promotion this month. To celebrate the release of John Wick 3, Epic Games will be paying homage to the classic skin from the season 3 battle pass, alongside a brand new female skin representing Halle Berry's character in the movie. When Season 9 started, the Paradise Palms hotel from the John Wick franchise showed up on the island and now it's going to get some use.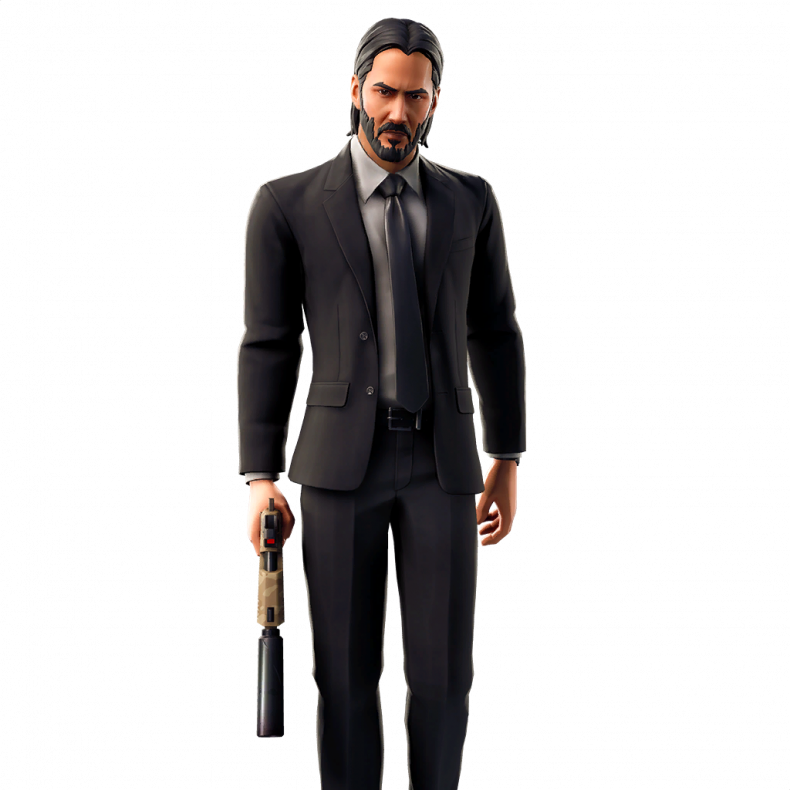 Though the collaboration hasn't been officially announced, a Tweet filled with emojis and a data leak have pretty much confirmed it's legitimacy.
John Wick 3 Fortnite Challenges
During the Season 9 event, players will have the opportunity to try out the Wick's Bounty LTM, which turns every played into a contract killer. Players get three lives before being knocked out for good and need to collect gold tokens by eliminating the competition. Be the first team to reach a threshold of tokens and you'll secure the win. Wick's Bounty will be a violent mess of building and skill, making it the perfect game to grind for kills in.
In the leak from the current top data miner, Lucas7Yoshi, there will also be a set of challenges available to players where they can earn the Gold Token Back Bling for completing five of the challenges. Here's the full list:
Win a Match of Wick's Bounty (0/1)
Play Matches of Wick's Bounty (0/5)
Collect Gold Tokens (0/120)
Collect Gold Tokens in a Single Match (0/20)
Deal Damage with the Combat Shotgun (0/500)
Deal Damage with the Tactical Assault Rifle (0/500)
Are you excited for the official John Wick skin? Tell us in the comments.