Remembering John Witherspoon: Comedian's Most Memorable Movie and TV Roles Before Death
John Witherspoon died in his California home Tuesday. The comedian and actor was 77 years old.
Witherspoon's family confirmed his death in a statement first given to Deadline Tuesday. "It is with deepest sorrow that we can confirm our beloved husband and father, John Witherspoon, one of the hardest working men in show business, died today at his home in Sherman Oaks at the age of 77," the statement read.
Witherspoon's family later shared the news with fans and followers on his Twitter account, noting that "he was a legend in the entertainment industry and a father figure to all who watched him over the years."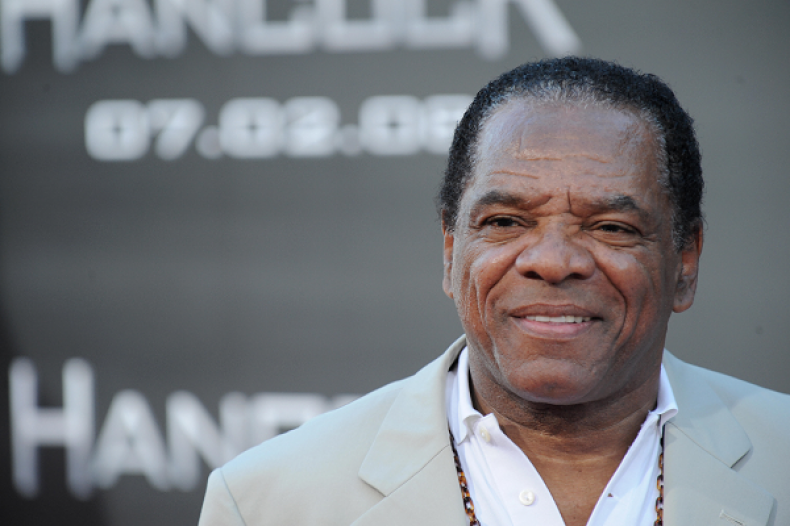 Despite his age, the father-of-two remained dedicated to his craft and continued to work in television and film as well as performing standup comedy. Witherspoon still had standup performances as part of his solo tour scheduled in Florida, Ohio, North Carolina and Alabama at the time of his death.
Although stand up comedy is what launched the Detroit native's career, Witherspoon made his transition to acting after starring in guest TV roles. His first film feature came in the 1980 film The Jazz Singer, starring Neil Diamond. Throughout the 80s, Witherspoon appeared in dozens of TV shows and movies including Hill Street Blues, Hollywood Shuffle, 227, What's Happening Now!, Frank's Place, I'm Gonna Git You Sucka and several others.
His most celebrated roles perhaps came in 1995's hit film Friday. Witherspoon starred as Mr. Jones, a dog catcher and the irritable father of lead star Ice Cube's character Craig. He reprised the roles for Friday's follow-ups, Next Friday and Friday After Next. He was expected to return the character in the forthcoming final installment of the franchise, Last Friday, which was planned to release on the original film's 25th anniversary in 2020.
Witherspoon took up his father figure role on television, too. On The Wayans Bros.—the WB sitcom, which aired from 1995 to 1999—Witherspoon played the father of siblings Shawn and Marlon Wayans, John Williams, otherwise known to viewers and fans of the show as the beloved and hilarious Pops.
Following his appearances in comedies such as The Tracy Morgan Show, Soul Plane and Little Man among several others, Witherspoon landed the voiceover role of Robert "Granddad" Freeman on the cult animation The Boondocks, which aired on Adult Swim from 2005 to 2014. A reboot of the Aaron McGruder series is slated to premiere on HBO Max in 2020, and while the cast has yet to be revealed, many fans were hoping Witherspoon would reprise the role in the new episodes.