Tributes Pour in for John Witherspoon After He Dies Aged 77: 'Life Won't Be As Funny Without Him'
Tributes have poured in for John Witherspoon after the veteran actor and comedian died at 77.
Witherspoon's family confirmed to Deadline that he died at his home in Sherman Oaks, Los Angeles, on Tuesday. No cause of death was revealed.
"It is with deepest sorrow that we can confirm our beloved husband and father, John Witherspoon, one of the hardest working men in show business, died today at his home in Sherman Oaks at the age of 77," Witherspoon's family said in the statement.
The family requested privacy to grieve, adding: "We will celebrate his life and his work together. John used to say 'I'm no big deal,' but he was huge deal to us."
Witherspoon is survived by his wife Angela, his sons J.D. and Alexander and "a large family," the statement added.
Born in Detroit, Michigan, Witherspoon's prolific career included appearing on The Wayans Bros. television series and voicing the grandfather in the animated show The Boondocks. Movie roles included Vampire in Brooklyn and Boomerang.
But he was perhaps best known for playing Ice Cube's grumpy father in the Friday comedy films. He was expected to reprise the role in the fourth instalment of the franchise.
News of his death led to a flood of tributes on social media.
"So...my Dad died today & honestly I'm not sure how to feel. I'm sad, but I'm also happy 4 all the great times we had together," the actor's son J.D. Witherspoon said in a touching tribute posted on Twitter.
"We'd roast each other like homies more than Father & Son, and I really liked that. He was my best friend & my idol. Love U Dad...I'll miss u."
The Witherspoon family also shared a tribute posted on the actor's Twitter page.
"It is with deep sadness we have to tweet this, but our husband & father John Witherspoon has passed away. He was a Legend in the entertainment industry, and a father figure to all who watched him over the years. We love you "POPS" always & forever," it said.
Ice Cube wrote: "I'm devastated over the passing of John Witherspoon. Life won't be as funny without him."
Regina King, who starred as Witherspoon's daughter in Friday and also voiced both of his grandsons in the animated series The Boondocks said he was her "comedic inspiration" on Twitter.
"My dad, my grandpa, my comedic inspiration! I love you Spoons! Rest In Paradise, King," she wrote.
Comedian Arsenio Hall added: "This day began with such joy. And it's ending with this heart wrenching news of John Witherspoon's passing. One of our comic brothers. RIP."
In a lengthy tribute on Twitter, Roy Wood Jr., a correspondent on The Daily Show said: "A career can only span decades if you do it for the love & you evolve. John Witherspoon STAYED connected to the community. Took every picture. Shook every hand. Did every interview. This connection is part of why his comedy remained as fresh & relatable now as it was decades ago."
He added: "Couple that with a work ethic and a road schedule that most comedians couldn't maintain, the man was a living legend."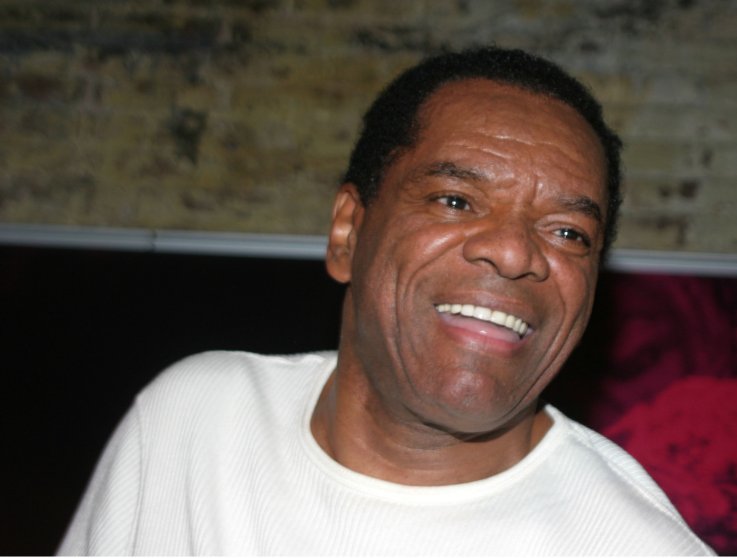 Tributes Pour in for John Witherspoon After He Dies Aged 77: 'Life Won't Be As Funny Without Him' | Culture