John Young: Who Was Legendary Moon-Walking NASA Astronaut?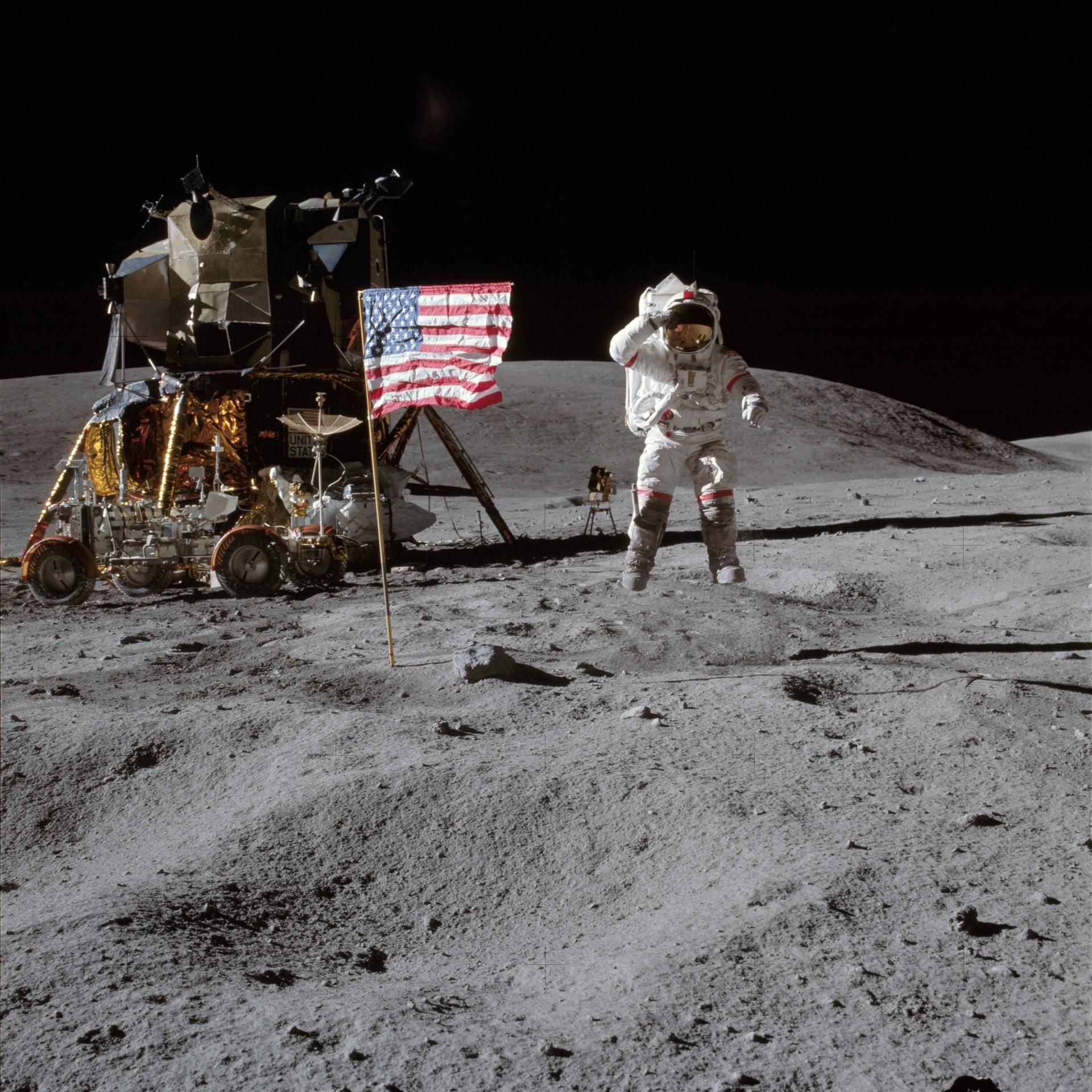 NASA announced the death of pioneering astronaut John Young on January 6. The agency's "most experienced astronaut," he died at 87 years old as a result of complications from pneumonia.
A veteran space traveler, Young was the first astronaut to fly to space six times. He took part in the Gemini, Apollo and space shuttle programs.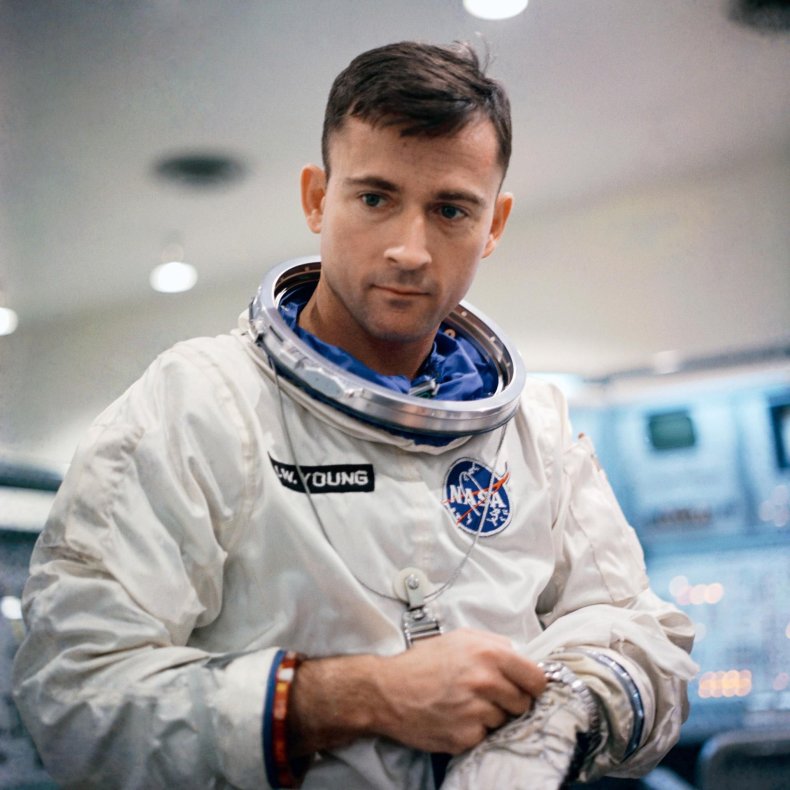 "NASA and the world have lost a pioneer," said Robert Lightfoot, NASA administrator, in the statement. "Astronaut John Young's storied career spanned three generations of spaceflight; we will stand on his shoulders as we look toward the next human frontier."
Young was born on September 24 1930 to civil engineer William Hugh Young and Wanda Howland Young in San Francisco. The family moved to Catersville, Georgia at the height of the Great Depression, before settling in Orlando, Florida.
World-class pilot to astronaut
Young studied aeronautical engineering at the Georgia Institute of Technology, before joining the U.S. Navy in 1952. Setting the pace for his career to come, he made world records for his aviation abilities.
He was awarded the Distinguished Flying Cross in 1962 after climbing nearly two miles high in less than 35 seconds in a Navy F4B Phantom II jet. He also set the world record for a 15.5-mile climb in only 228 seconds.
Shortly after this feat, Young was selected by NASA to train as an astronaut, co-piloting the Gemini III spacecraft in 1965. By moving the Gemini III downward, forward and sideways while in orbit around Earth, Young scored another world-first maneuver with co-pilot Gus Grissom. Young won a Gold Star for his work on the Gemini III.
Sandwich-smuggler
Young became the first person to smuggle a corned beef sandwich into space during the Gemini 3 mission. Granted, he and Grissom were investigating how astronauts might best eat in space.
The sandwich was not pre-approved for testing, and started to disintegrate pretty much straight away, according to the official NASA transcript:
Grissom: What is it?
Young: Corn beef sandwich.
Grissom: Where did that come from?
Young: I brought it with me. Let's see how it tastes. Smells, doesn't it?
Grissom: Yes, it's breaking up. I'm going to stick it in my pocket.
Young: Is it?
Young: It was a thought, anyways.
Grissom: Yep.
Young: Not a very good one.
Grissom: Pretty good, though, if it would just hold together.
Young's unorthodox methods were slammed by Congress. Politicians grilled NASA administrator George Mueller at an appropriations committee, where he confirmed the agency had "taken steps … to prevent the recurrence of corned beef sandwiches in future flights."
Moon-walker
In 1972, Young became the ninth person to walk on the moon. He spent 71 hours on the surface as commander of the Apollo 16 mission, collecting more than 200 pounds of lunar samples.
His launch from the moon was his seventh takeoff—a world record which stood for decades.
A "mountain of memos"
Young's 42-year NASA career was the longest of any agency astronaut. His final spaceflight was aboard the Space Shuttle Columbia, launched November 28, 1983.
He was vocal about astronaut safety, speaking out after the 1986 shuttle challenger launch accident. He said in his 2012 memoir Forever Young that he wrote a "mountain of memos" between the 1986 accident and the disintegration of the Columbia in 2003.
Young wrote that even his NASA friends thought he was "doom and gloom." A shuttle launch, he wrote, "always scared me more than it thrilled me."