Pennsylvania Doctor Who Molested Dozens of Children Throughout Career Set to Be Sentenced: 'He's Not Getting Away With It This Time'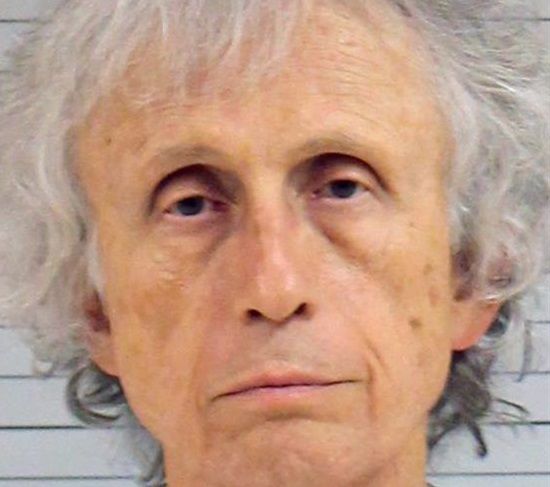 A pediatrician who continued to sexually abuse children for nearly two decades after he was first investigated is due to be sentenced.
Dr. Johnnie Barto, 71, of Johnstown, Pennsylvania, pleaded guilty last December to assaulting a total of 31 children, including members of his own family. The offenses date back to the 1980s.
According to prosecutors, many of the assaults occurred in the examination room at Laurel Pediatric Associates of Cambria County and other local hospitals. The victims included both girls and boys, usually aged between 8 and 12. One of Barto's victims was just two weeks old when he assaulted her.
Following the guilty plea, Attorney General Josh Shapiro thank Barto's victims for helping detectives arrest the "serial sexual abuser hiding in a doctor's coat."
"Dr. Johnnie Barto used his position of authority—as the pediatrician who families relied on—to feed his own sick desires and take advantage of parents and children seeking basic health care," Shapiro said in a statement.
"My office was able to bring him to justice because of the brave survivors who came forward and told their stories of abuse and assault, and I thank them for their courage. We will hold child sexual predators accountable for their crimes in Pennsylvania—in a school, in a church, or in a family's doctor's office."
Barto appeared before the Pennsylvania Board of Medicine, accused of molesting two girls in the 1990s, back in 2000. Following his guilty plea, Barto's victims described their frustration that he wasn't stopped then.
The board dismissed the case against him at the time by a 7-2 vote, describing the allegations against him as "incongruous to his reputation," reports The State. Barto received mass support from the local community in the wake of the allegations, with hundreds of people attending a rally held at a local restaurant in which he denied the accusations.
After getting his medical license back following the investigation's conclusion, Barto continued to work as a pediatrician and was able to molest at least a dozen more victims until his arrest in January 2018.
"We thought they got him," Jennifer Goetz, 42, who was abused by Barto in 1984, told NBC. "Instead, they let him go back to molesting children."
"He's not getting away with it this time," she added.
Lee Ann Berkebile, 29, was one of the two girls involved in the 2000 case, having been molested by the doctor when she was 4. She has also described her relief at his upcoming sentence.
"After 20-some years, I'm just glad it's finally over, and he can't do it again. He's a real sicko," Berkebile told The Associated Press. "He just makes me really disgusted."
The Pennsylvania Department of State previously said in a statement that the Board of Medicine "takes allegations of sexual misconduct by professional licensees very seriously."