Johnny Depp Returns to Work in Docuseries Spotlighting Drug Smuggler
Johnny Depp will make a return to the screen in the form of a new docuseries about drug smuggler George Jacob Jung,
According to Deadline, Boston George is set to premiere on July 22 on Fandor, a streaming service. The outlet reported that Depp will appear in several interviews throughout the docuseries.
In 2001, Depp played Jung in the movie Blow, which according to IMDB, is "the story of how George Jung, along with the Medellín Cartel headed by Pablo Escobar, established the American cocaine market in the 1970s in the United States."
Jung smuggled cocaine from Colombia to the U.S. for several years in the 1970s and 1980s, assisting the Medellin cartel, per Deadline. Jung was released from prison in 2014 after he was arrested in 1994. He died in 2021 as the docuseries was already in the works.
According to Deadline, after he portrayed Jung in Blow, Depp called the drug smuggler "one of my favorite people instantly."
The Deadline report comes one week after Depp won his defamation case against his former wife Amber Heard. The trial lasted several weeks and saw testimonies from numerous different people.
Depp and Heard were married from 2015 to 2017. In 2018, the Aquaman actress published an op-ed in The Washington Post where she wrote about experiences with domestic violence.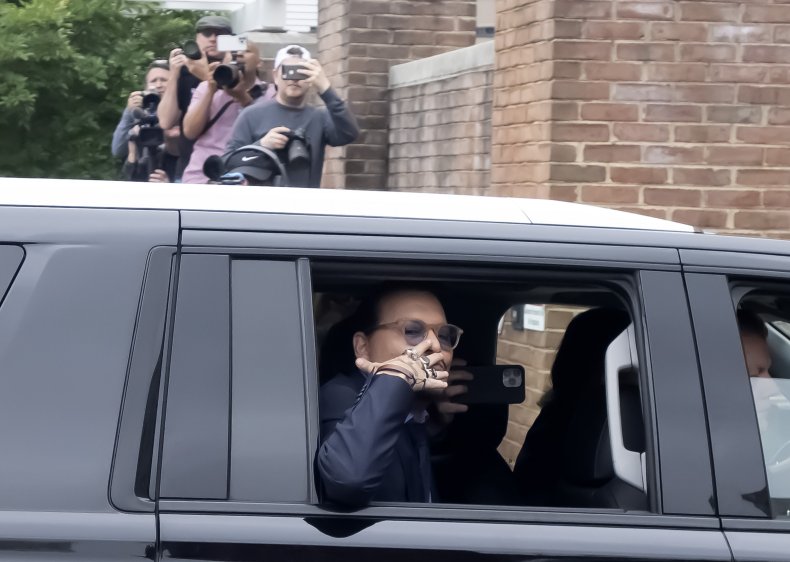 Heard never named Depp in the op-ed. However, the Pirates of the Caribbean actor took her to court, alleging that her claims were damaging to him. She then filed her own counter-lawsuit against Depp for $100 million.
On June 1, a jury ruled in Depp's favor, awarding him $10 million in compensatory damages and $5 million in punitive damages.
The jury also ruled that a remark previously made by Depp's former attorney, Adam Waldman, was defamatory to Heard and awarded her $2 million in compensatory damages.
"The disappointment I feel today is beyond words. I'm heartbroken that the mountain of evidence still was not enough to stand up to the disproportionate power, influence, and sway of my ex-husband," Heard said in a statement following the jury's ruling.
Depp also issued a statement shortly after the decision in which he said: "I hope that my quest to have the truth be told will have helped others, men or women, who have found themselves in my situation, and that those supporting them never give up. I also hope that the position will now return to innocent until proven guilty, both within the courts and the media."
Newsweek reached out to Depp's representatives for comment.