Johnny Depp Fans Now Blame Amber Heard for 'Set Issues' on 'Pirates 5'
Johnny Depp is beloved among his fans for playing Captain Jack Sparrow in the Pirates of the Caribbean franchise, but the actor was famously axed from the role after the fifth movie came out in 2017.
After dominating news cycles and social media for the past six weeks, the trial of Depp versus Amber Heard, his ex-wife, ended with a jury finding that Heard had defamed Depp with actual malice. She was ordered to pay him $10 million in compensatory damages and $5 million in punitive damages.
Now Depp's fans are blaming his reported troubles on set filming Pirates of the Caribbean: Dead Men Tell No Tales on his issues with Heard in his personal life.
"People complain that Johnny's being late and drunk ruined Pirates 5 but if you pay attention he was dealing with Amber. She was making his life hell," reads one viral tweet posted by user Mistica Davis on June 7.
"She actually got banned from set. The majority of his set issues were her. She ruined the set of Pirates 5."
She added: "I bet if they made Pirates 6 and included Captain Jack without her there to cause problems they wouldn't have set problems. He has made movies after FB3 and he didn't have set issues since she has been gone."
In his lawsuit, Depp, 58, claimed that the 2018 Heard-penned Washington Post op-ed—in which she said that she was a domestic abuse survivor—damaged his career and made it difficult for him to find roles in movies.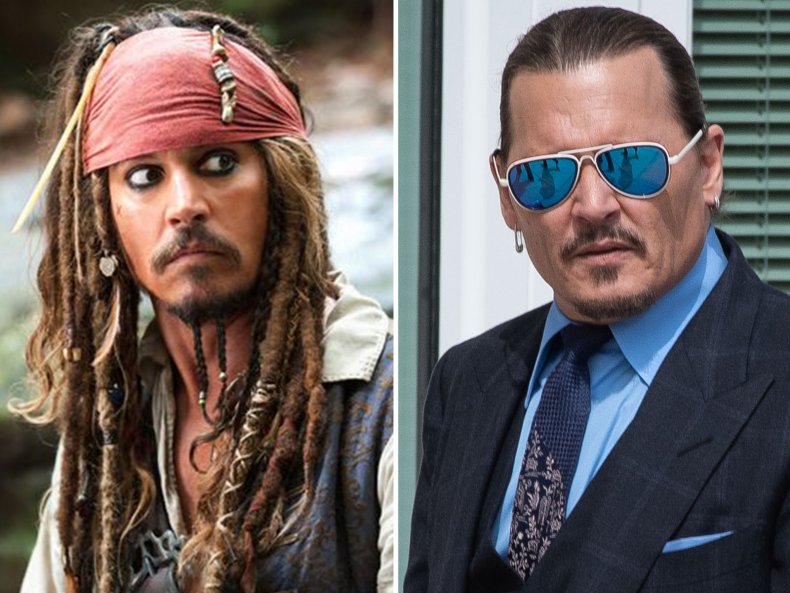 He testified that Disney, the production company for the franchise, cut ties with him in 2018 following Heard's allegations of abuse.
However, during the trial, Tracey Jacobs, Depp's former agent, testified that she believed Depp caused his own career to suffer through his anger issues, drug use, and consistent lateness on movie sets.
Jacobs contradicted Depp's claims that the article led to a downturn in his career and said that he would regularly show up to the film set late. She also alleged that industry executives became "reluctant to use him" in movies.
Jacobs went on to say that Disney had not committed to having Depp reprise his role for a sixth installment of the Pirates of the Caribbean series.
When asked about how she sees Depp's reputation today, Jacobs said that the star's "lawsuits don't help," adding: "I mean, they're endless. But I don't know because I'm not out there."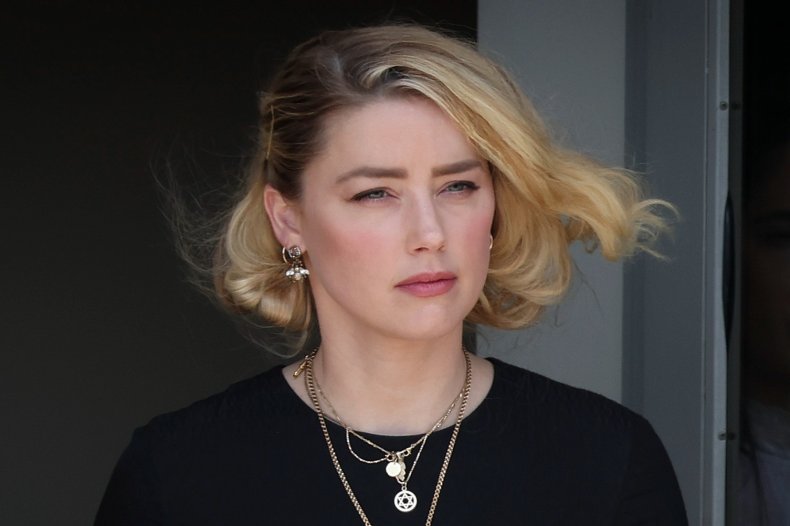 Also during the trial, an entertainment lawyer testified that The Washington Post piece did in fact damage Depp's career.
"That actor is synonymous with the product," Richard Marks, an expert witness, said. "When hiring that actor or actress, you want a reputation that supports the value that you spent on creating that product, especially in the last five years, with the #MeToo movement, you wouldn't want negativity hiring an actor who quote-unquote had been canceled.
"Right now, the pinnacle of negativity in Hollywood is being accused of domestic abuse, sexual abuse, violence and what we've seen is almost immediately terminations and cancellations."