Johnny Depp Libel Defeat Spells Trouble for Meghan Markle's Tabloid Lawsuit
Johnny Depp's libel defeat shows Meghan Markle's tabloid privacy case could "blow up" in her face, lawyers have said.
The Pirates of the Caribbean star saw the High Court in London dramatically rule it was accurate for British media to call Depp a "wife-beater."
The actor shares the same solicitor, Jenny Afia, from law firm Schillings, as the Duchess of Sussex hired for her case against the Mail on Sunday.
When Meghan first launched the privacy and copyright action in October last year she also had the same barrister, David Sherborne, though she sacked him over the summer.
Amber Melville-Brown, head of the media and reputation at law firm Withers, told Newsweek: "I definitely think there's a lesson here for Meghan—watch out because litigation is a very dangerous game.
"A decision to push the nuclear button of litigation can blow up in a claimant's face.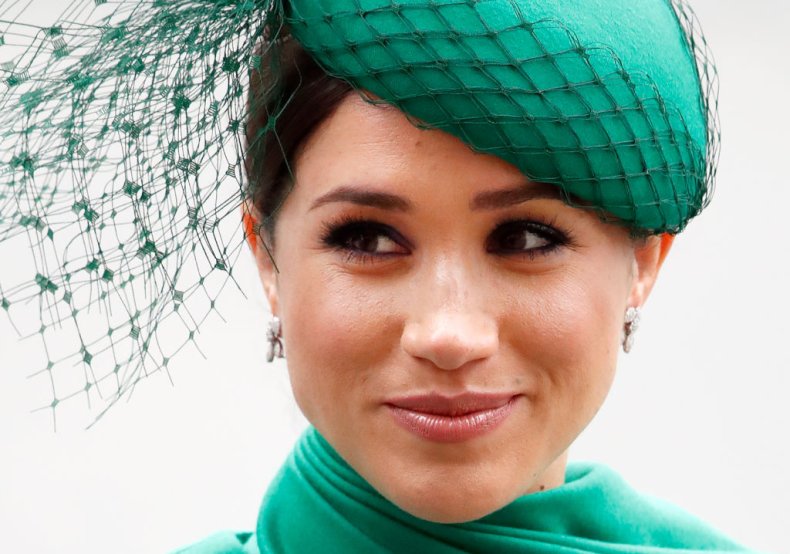 "She has watched and everybody has watched this disastrous libel action with accusations being thrown by one and another, the private details of their private lives coming out for all to see.
"Meghan must be sitting at home thinking to herself: 'There but for the grace of God go I.'
"It's by the grace of her own litigation. She could be going in the same direction. Has she still got the stomach for the fight?
"Does she want to see herself in the same position, being subject to hostile cross-examination, her private life and her private thoughts on display?"
Depp's libel case against U.K. tabloid The Sun came after an article referred to him as a "wife-beater," offering scarce additional details.
However, over the course of what became known as the "libel trial of the century," extraordinary details and images from his marriage emerged.
Among them, pictures of former wife Amber Heard's bruised face after she said he attacked her, as well as messages Depp sent in which he said he wanted to burn and drown her.
The BBC reported that after today's ruling, Afia, both Meghan and Depp's solicitor, said: "This decision is as perverse as it is bewildering."
Mark Stephens, who previously represented Julian Assange, told Newsweek Depp's reputation was damaged by the material he was forced to disclose to the court—and Meghan faced a similar risk.
The U.K.-based attorney, of Howard Kennedy, said: "The salutary lesson for Meghan is that celebrities don't always win.
"It's very difficult to lose a libel action in London but if you overstate it or if you lie then you are in real difficulties and worse than that is the disclosure of all your personal relationships.
"He had to give disclosure of WhatsApp messages, which showed he was taking large amounts of drugs while he was in Australia.
"How Meghan curates her reputation through friends and PR people and connections is not something that she wants to show how that sausage is made. She will only be subject to criticism for it, win or lose."
He added: "When you get a high-profile client like her you don't say 'oh yes, we'll sort that out for you no problem.'
"You say: 'Yes, I can deal with this but you need to understand disclosure and you need to understand cross-examination.
"'If you want to go ahead after that then there's an issue that we can take for you.'
"She seems to have woken up in the middle of this case suddenly finding that all her connections with her friends and her private messages are going to be examined and picked over forensically and that she's going to be cross-examined on the truth of what's going on.
"Those are problems for her."