Viral Johnny Depp Look-Alike Spotted in Iran is Professional Model
An Iranian man has gone viral in his home country after people noticed he bares a striking resemblance to Hollywood actor Johnny Depp.
Western social media users have started to take note too, as they commented on the man, who has been named by local news sources as Amin Sa'les.
Pictures of Sa'les were taken at a religious ceremony in Tehran and video footage of the Depp look-alike went viral across TikTok.
Sa'les was pictured and identified taking part in an Islamic mourning ceremony in Tehran but he's actually a local model from the north-western city of Tabriz.
As is customary for Depp now, Sa'les can be seen sporting a goatee and sunglasses, while his hair is also styled in a similar way to the star. Thousands of people commented on the resemblance with people saying things like "Johnny Depp is shia too" and "Johnny what are you doing here?"
Over 2 million people have viewed the original post on TikTok which seems to originate from @de.charlie's account.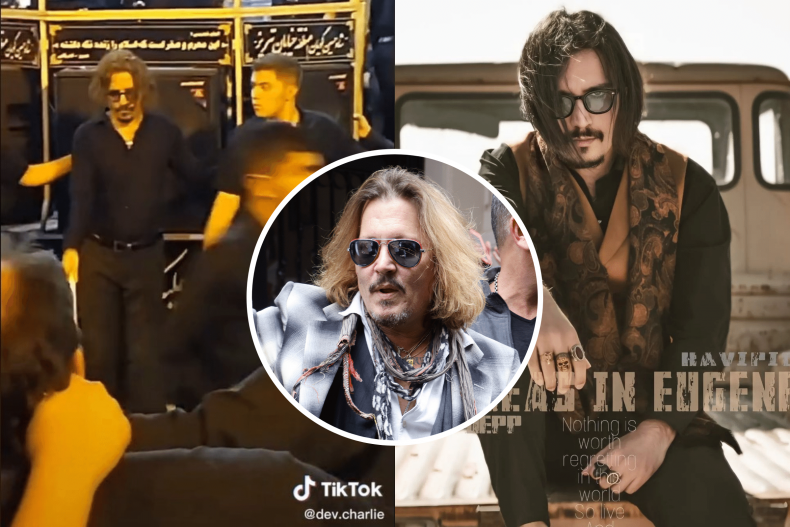 The post was republished across the internet with people commenting on Sa'les across Reddit, TikTok and Twitter.
"Iran has its own Johnny Depp," journalist Mike Elgan wrote, highlighting an Iranian news story featuring Sa'les.
An Instagram account seemingly belonging to Sa'les, @dr.aminsales, was filled with comments by people talking about his appearance. It improved his follower count, pushing him past 10,000 later on Tuesday.
The other posts on the page seem to feature Sa'les in various photo shoots, where once again he is channeling his inner-Depp.
Depp doppelgängers aren't a new phenomenon, as the internet is filled with people from around the world who are dead ringers for the Pirates of the Caribbean star.
In June, another Depp lookalike in Stockholm went viral with 2.3 million TikTok views. He was filmed taking part in a public dance with fans rushing to debunk rumors that the man was actually Depp.
Depp has been in the news for reasons other than his acting in recent years after being embroiled in a public defamation suit against ex-wife Amber Heard. Depp won the case after his team stated that a 2018 op-ed she wrote stating she was the survivor of domestic violence was detrimental to his career.