Man Discovers He's Johnny Depp's Twin After Shaving Beard: 'Deppelganger'
A New York man bearing an uncanny resemblance to Johnny Depp has gone viral on Reddit.
Bronson Fuentes is a photographer and videographer by trade, but it's his own picture that is attracting attention online after he posted a "Depp's doppelgänger" selfie.
The idea that there's a stranger who looks just like you, somewhere on the planet, is the stuff of stories. In reality, it's thought to be extraordinarily rare. A 2015 study by scientists at the University of Adelaide estimated that there's only a 1 in 135 chance that a single pair of exact doppelgängers exists in the entire world.
Fuentes began to draw Depp comparisons sometime "around 2010," he told Newsweek. He even recalled the first time. "I was walking through the halls at college and some random dude stopped me and exclaimed: 'Whoa! Has anyone ever told you that you looked like Johnny Depp?' I was confused at first but thanked him anyway. It just kind of snowballed from there."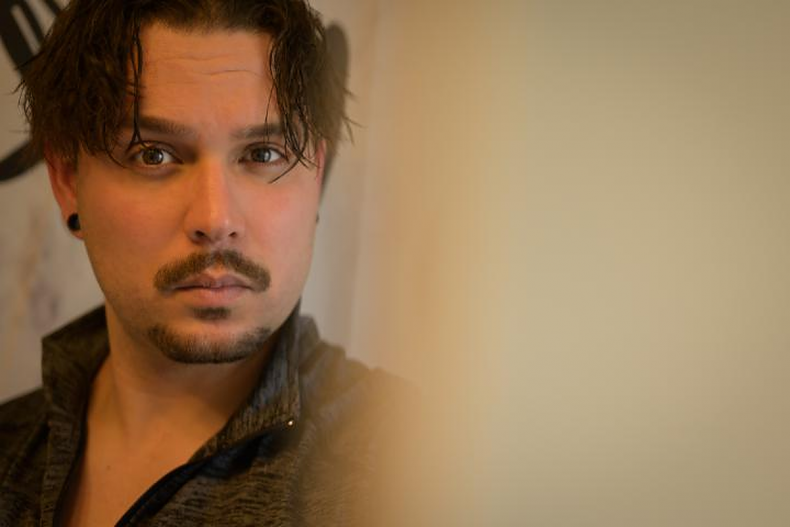 Although he admitted to being flattered by the comparison, he tried "not to pay too much attention to it" and got on with his life. "I don't try to go out of my way to look like another human," he said. "Although, one year I dressed up as a pirate for Halloween and lots of people were almost freaked out about how much I resembled Captain Jack Sparrow."
Fuentes said he decided to take things a step further during Depp's high-profile court battle against his ex-wife Amber Heard.
"I literally was just bored one day and thought to myself, 'Hmm... I wonder if I shaved my facial hair like him, if I would actually see it for myself.' I never really saw it before I shaved."
The results were "certainly a surprise," he said. Even more surprising was the reaction when he posted the image on Reddit. The image racked up about 10,000 interactions, with one fan dubbing him a "Deppelgänger" and another calling him "Johnny Depp's stunt double."
One Redditor wrote: "At first glance, I thought it was Johnny."
Another posted: "A little eyeliner and you are there bro. This will simplify Halloween for the foreseeable future."
This being the internet, there were plenty of Redditors ready to offer jokey takes. "He looks like the Johnny Depp from Wish," quipped one. Another suggested that Fuentes "looks like Johnny's brother Ronnie" and a third said he was more like "Johnny Derp."
Multiple commenters said he looks more like Scream actor Skeet Ulrich.
Despite the online doubters, Fuentes said that in real life, he's had plenty of instances of mistaken identity since he trimmed his facial hair.
"I went to my local liquor store with it shaved and my guy who always takes care of me had to do a triple take when looking at me at first, which was hilarious," he said. "The drive-thru getting coffee was funny too. The guy giving me my drink freaked out at first thinking he was giving coffee to Johnny Depp."
Although the jury was, quite literally, out on Depp at the time of writing, Fuentes sees the similarity as more of a blessing than a curse. "I'll take what I can get in the looks department as I'm not a vain man," he said. "I wish Johnny the best of luck in his trial."
In any case, his focus remains fixed on his photo and video production company, Gjallarhorn Productions, as well as his girlfriend and two cats with whom he lives in Upstate New York. "I'm huge into nature and animals and really aspire to shoot for National Geographic someday," he said. "I like to think I was set here on this earth to spread positivity.
"There's lots of hate and horrible things going on in this world. It's very easy to lose sight of all the beautiful things around us and I just want to showcase that to as many people as possible. If I can make someone smile at least once a day, I can sleep well at night."
He may not have planned it like this, but this one picture has already made a few people smile.
Correction 05/30/22, 03:39 a.m. EDT: This article contains a minor correction to Bronson Fuentes' company name.