Johnny Depp has lost his libel battle against the publisher of the British tabloid newspaper The Sun.
The Pirates of the Caribbean actor, 57, attempted to sue the publisher, News Group Newspapers (NGN) and its executive editor Dan Wootton, over a 2018 article which alleged he was violent to his ex-wife Amber Heard, referring to him as a "wife-beater."
Depp repeatedly denied ever having been violent to Heard and the two gave evidence during a three-week trial at the Royal Courts of Justice in London earlier this year, where claims of brutal violence and intimate details of their rocky relationship were publicly aired.
During the hearing, Depp was asked about his lifestyle, drug use and his attitudes towards women and his previous partners.
Depp's lawyer David Sherborne said his client's case was about "clearing his name" and that he was seeking "vindication."
"What is important to Mr. Depp is clearing his name of these appalling allegations, expanded on as it has been over the last four years, as a result of which he has lost nothing less than everything, he would say," he said. "When I say he has lost everything, to him obviously everything is his reputation. This is not about money, this is vindicating him."
Sasha Wass, lawyer for NGS, said at the time there was no doubt Depp "regularly and systematically abused his wife."
Judge Justice Nicol has now ruled that The Sun did have enough evidence to justify reporting that Depp was violent to Heard during their relationship.
The article was published with the headline: "Gone Potty: How can J.K. Rowling be 'genuinely happy' casting wife beater Johnny Depp in the new Fantastic Beasts film?"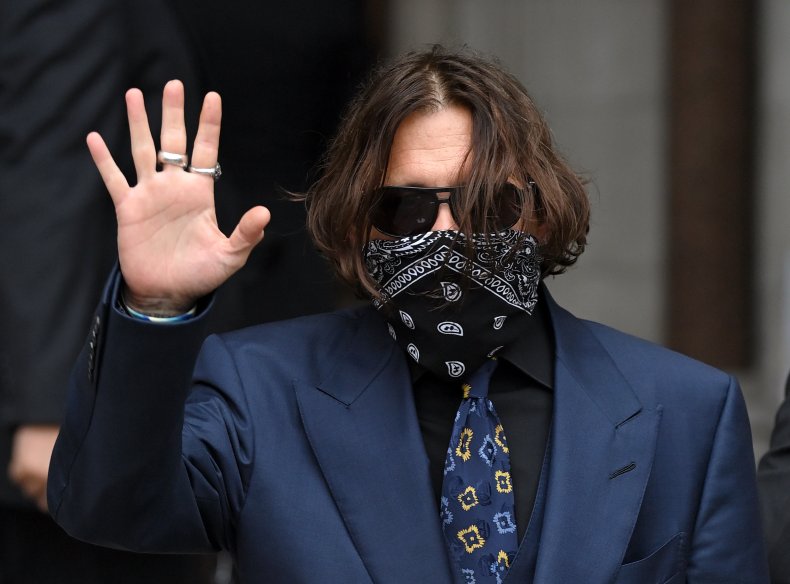 In his ruling, the judge, Mr. Justice Nicol, said: "The claimant [Depp] has not succeeded in his action for libel ... The defendants [The Sun and News Group Newspapers] have shown that what they published in the meaning which I have held the words to bear was substantially true.
"I have reached these conclusions having examined in detail the 14 incidents on which the defendants rely as well as the overarching considerations which the claimant submitted I should take into account. In those circumstances, parliament has said that a defendant has a complete defence." (via The Guardian)
Responding to the news, a spokesperson for The Sun said: "The Sun has stood up and campaigned for the victims of domestic abuse for over twenty years.
"Domestic abuse victims must never be silenced and we thank the Judge for his careful consideration and thank Amber Heard for her courage in giving evidence to the court."