Johnny Depp Opens Up on Financial and Personal Loss, and Coping Through Writing
Actor Johnny Depp got candid Thursday about how his financial and marital woes being made public affected him.
"I was as low as I believe I could have gotten," Depp, 55, said in a Rolling Stone profile. "The next step was, 'You're going to arrive somewhere with your eyes open, and you're going to leave there with your eyes closed.' I couldn't take the pain every day."
In the past year, Depp's personal affairs have made headlines. He was involved in multiple lawsuits, including one with his longtime business manager Joel Mandel, and his brother Robert. Depp, more notably, became a newsworthy name during his divorce from actress Amber Heard in 2017.
At the time, Heard and Depp's split was a tabloid goldmine. She accused him of engaging in physical abuse toward her—which he firmly denied. Their separation resulted in a $7 million divorce settlement that she subsequently donated to the American Civil Liberties Union and the Children's Hospital Los Angeles.
Newsweek subscription offers >
Rolling Stone claims he aims to come clean about "his empty bank accounts." In the interview, Depp said writing became his coping mechanism. He used a typewriter to write his memoir.
"I poured myself a vodka in the morning and started writing until the tears filled my eyes and I couldn't see the page anymore," Depp explained. "I kept trying to figure out what I'd done to deserve this. I'd tried being kind to everyone, helping everyone, being truthful to everyone…. The truth is most important to me. And all this still happened."
Depp's Rolling Stone profile came on the heels of concerns raised by fans regarding his health. While in Russia for his band's tour, he appeared in a fan's photo June 2 looking alarmingly thin and pale. One fan said he looked "so bad," while others echoed the sentiment that he looked ill.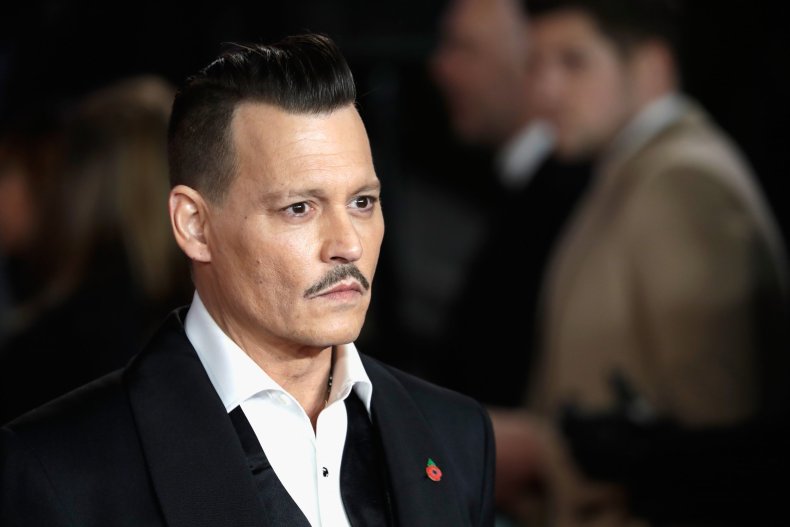 Johnny Depp Opens Up on Financial and Personal Loss, and Coping Through Writing | Culture