Johnny Depp Is a 'Victim' of Amber Heard's 'Violent Abuse,' His Lawyer Says
Johnny Depp and Amber Heard's post-divorce feud is continuing. After Heard rejected claims Depp made about her domestic violence allegations in British GQ on Wednesday, the actor's attorney stood by the interview and suggested he's a "victim" of his ex-wife's apparent abuse.
"In his GQ interview, Mr. Depp is simply defending himself against Ms. Heard's lingering, false abuse accusations," Adam Waldman, Depp's lawyer, said in a statement issued to Newsweek. "Johnny Depp is a victim of violent abuse."
The Pirates of the Caribbean star addressed his tumultuous relationship with Heard in a story in British GQ's November issue. He denied her claims of abuse, suggesting "the truth will come out."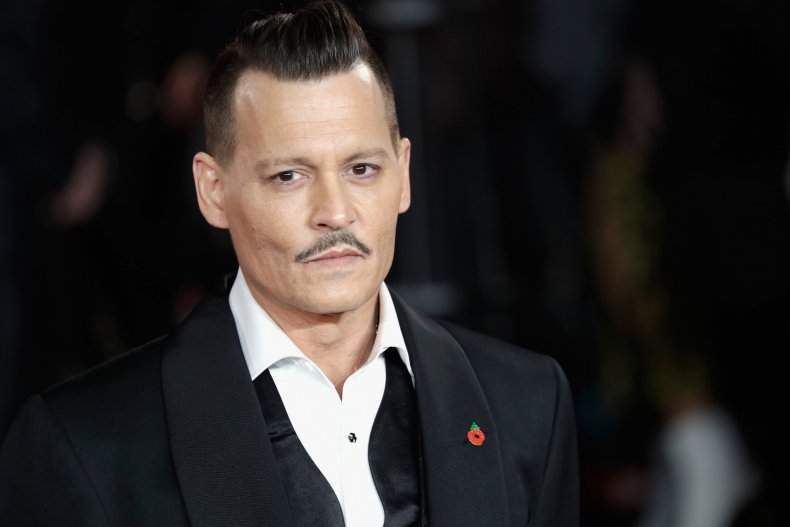 "I just kept my mouth shut. I know it was going to stick on me and it would get weirder. Keep going, you know? Go nuts. I ain't going to get into a pissing contest with someone about it," Depp told British GQ. "Spit out what you need to spit out, my attorneys will take care of the rest. I never went and spoke about the s--t."
Heard's camp was not amused by Depp's remarks. Her attorney issued a statement, via Page Six, slamming her former spouse's "baseless allegations."
"It is outrageous that GQ never spoke to any of the multiple witnesses to Mr. Depp's physical abuse of Ms. Heard prior to publishing its article," Heard's lawyer said in a statement, which was shared with Newsweek on Thursday. "If GQ had done even a basic investigation into Mr. Depp's claims, it would have quickly realized that his statements are entirely untrue."
Depp's team rejected that statement, and his attorney suggested the "shameful psychological abuse" it mentions stems from Heard's "continuing cynical manipulation of the important #metoo movement and its real victims."
"Ms. Heard has been previously arrested and spent the night in jail for domestic abuse (an arrest that was initially blamed on police homophobia, although the arresting officer later averred to being a gay rights activist)," Waldman said in the statement to Newsweek. "Ms. Heard has admitted to multiple violent attacks against Johnny Depp that caused serious injury. Eyewitness, photographic, and previous sworn testimony will be presented to the court."
Added Waldman, "Regarding the confidentiality agreement of which Ms. Heard's counsel complains, Ms. Heard started violating it before the ink dried, first with a statement, and soon after with a domestic violence PSA asking 'how is this happening to me?' purporting to give advice to real victims. More breaches followed."
Waldman confirmed to Newsweek that court proceedings into the abuse allegations will take place in November in Britain. Depp's team intends to submit evidence proving Heard "faked" all allegations of abuse. Depp's camp will present "clear evidence of the violence committed serially against him by Ms. Heard and the serious injuries that he suffered," Waldman added.
Depp and Heard first married in February 2015 after meeting on the set of The Rum Diary, which came out in 2011. Heard filed for divorce in 2016 and claimed irreconcilable differences was the reason for separation. As a part of a settlement agreement, Heard was given $7 million that was ultimately donated to charity.