Johnny Manziel Gets Privileges Colin Kaepernick Did Not, Shannon Sharpe Says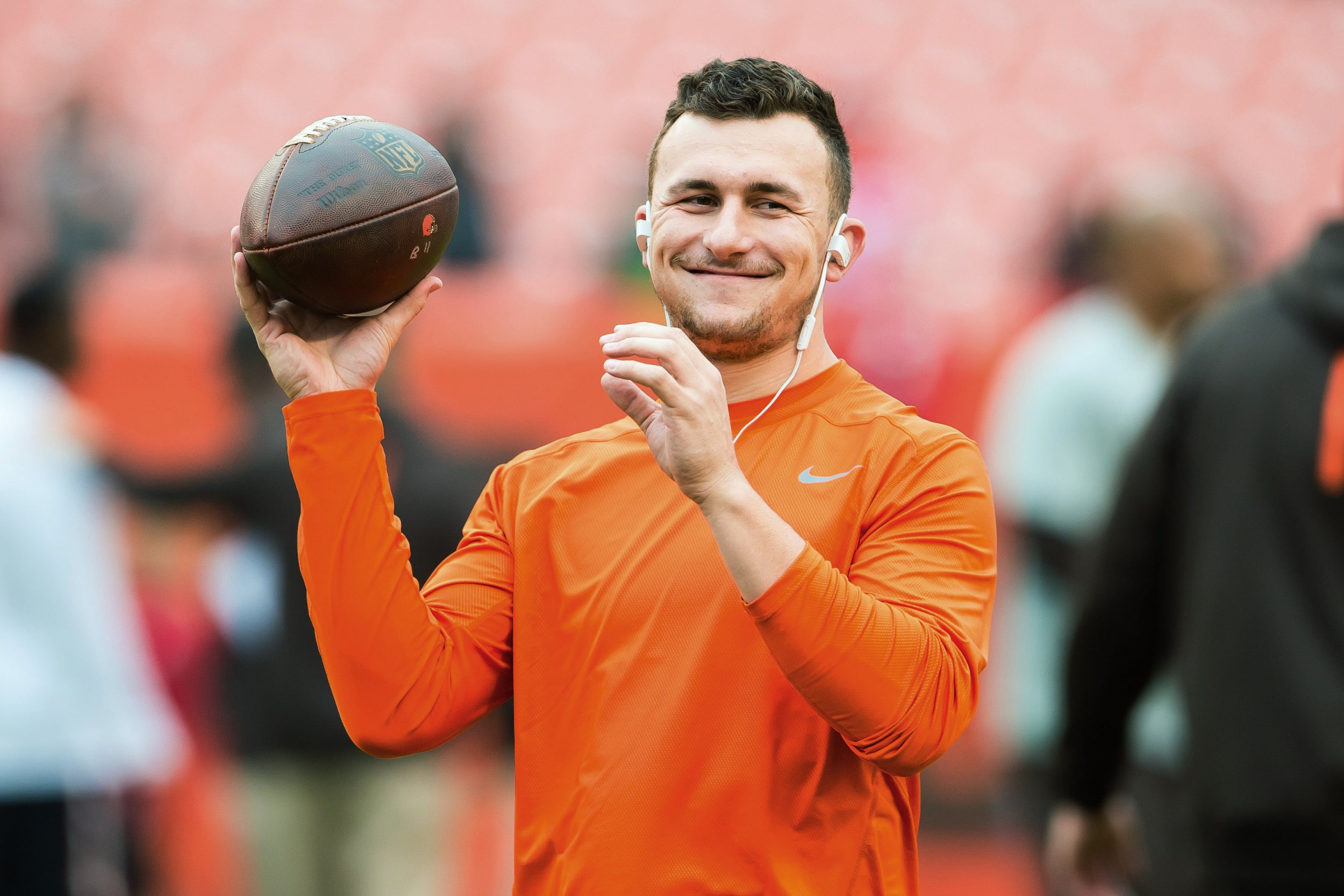 On Friday, Fox Sports talking head Shannon Sharpe made an astute point on-air after 13 NFL teams watched Johnny Manziel in a workout. For those who might have forgotten "Johnny Football," he's the former Heisman Trophy-winner and Cleveland Brown who fell out of favor with the league amid substance abuse issues, middling on-field play and allegations of domestic violence in a case that was ultimately dismissed.
Sharpe pointed out Friday that despite all these issues, Manziel is seemingly getting another shot in the NFL unlike a certain quarterback who couldn't get a contract last season amid his decision to kneel in protest during the national anthem. That quarterback is, of course, Colin Kaepernick.
Manziel's kind-of tryout happened at the University of San Diego pro day, where he threw to wide receivers who have a chance of getting drafted late in the NFL Draft.
"It's just amazing to me that 13 teams—now it's hard for me to believe that 13 teams would show up to see guys that are slated to go in the sixth, seventh round—it's hard for me to believe that they showed up for just those two young men, those receivers," Sharpe said on the Fox Sports show Undisputed. "Johnny Manziel gets afforded privileges that we know one quarterback that sat out of the NFL last year did not get afforded. And that's one Colin Kaepernick."
Sharpe gave Kaepernick, who had more success in the NFL than Manziel, some advice: Try to do the same thing as Manziel, floating the idea of Kaepernick throwing at a workout for a historically black college.
"For me, if I'm Kap, I'm going to find somebody that has a pro day that has some receivers that are slated to go in the later rounds because I don't want to be accused of upstaging someone's workout and I go to them," said Sharpe, who played in the NFL for more than a decade. "So while [NFL teams are] there looking at those guys, they can see how I spin the football and that I'm more than capable of playing in the NFL."
Some accused the NFL of blackballing Kaepernick after his protest against the oppression of black people in America. His decision to kneel was met with praise by some and inspired many others to do the same but also drew anger from others, chiefly the commander-in-chief himself, President Donald Trump.
Meanwhile, Sharpe seemed to think that amid Manziel's insistence he is a reformed man and a generally well-received workout, he has upped his chances at getting back into the league.
"Prior to this I thought there was a 2-3 percent chance," Sharpe said on Undisputed. "After this, it's reported 13 teams showed up, I think there's somewhere around a 10-15 percent chance."