Johnny Manziel Has Been Indicted for Allegedly Assaulting His Ex-Girlfriend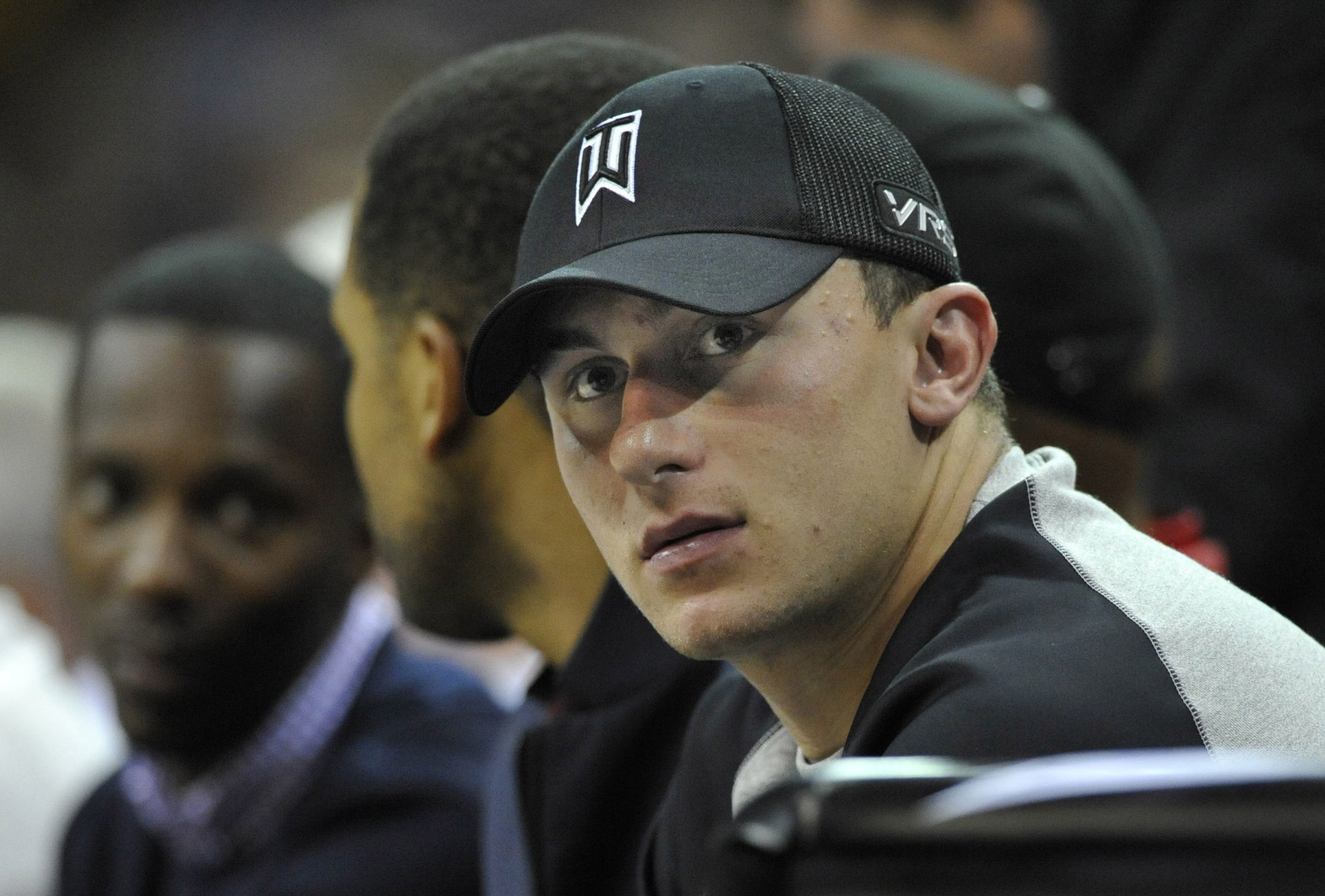 After reports surfaced that Johnny Manziel would be indicted for allegedly assaulting his ex-girlfriend Colleen Crowley, the news has now been made official. On Tuesday, the former Cleveland Browns quarterback was indicted by a grand jury on a Class A misdemeanor assault charge, which carries up to one year in jail and a $4,000 fine.
The charge stems from a January 30 incident in which Manziel allegedly hit Crowley several times and threatened to kill her after they left a Dallas bar. In an affidavit, Crowley claimed that Manziel hit her in the side of the head so hard with his open hand that she temporarily lost her hearing.
"We certainly respect the decision of the grand jury but of course they only hear part of the case: What the D.A. chooses to share with them," said Manziel's attorney Jim Darnell in a statement. "We don't know what that was. This case will now be assigned to a court in Dallas County where the parties are able to join the issue. Johnny will certainly plead 'not guilty' and we believe the evidence will support that plea. Out of respect for Ms. Crowley, we will not try the case in the press. We do, however, believe that Johnny will be acquitted at the conclusion of the case."
The indictment states that Manziel, "intentionally and knowingly and recklessly caused bodily harm" to Crowley.
The indictment is only the latest in a long string of off-the-field incidents surrounding the Heisman Trophy winner, who was cut by the Cleveland Browns in February after two seasons with the team. Last week, he was dropped by agent Drew Rosenhaus and news broke that Nike had terminated its contract with the embattled first-round pick.
Johnny Manziel Has Been Indicted for Allegedly Assaulting His Ex-Girlfriend | Sports